Investors new and off the plan apartments in a range of Melbourne suburbs will face tougher hurdles to get a mortgage and have to jump through additional deposit hoops and face more stringent practices around cash out loans.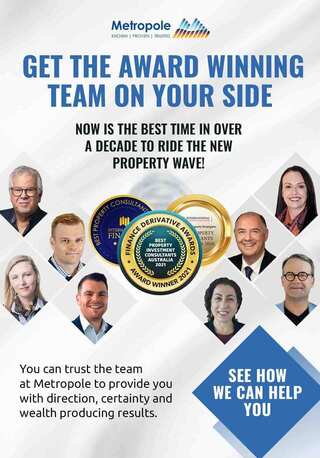 Stay in the know. Subscribe to our property commentary newsletter.
Citi Bank
has black listed a range of Melbourne suburbs where they have tightened their lending criteria for apartment buyers.
The maximum loan-to-value ratio was dropped to 65 per cent – meaning borrowers will have to come up with a deposit of 35 per cent in these locations.
There were similar lists for 34 suburbs in Sydney and 12 Brisbane suburbs, and smaller lists in the other states.
And it is possible other banks will follow suit.
It is likely other lenders will keep a careful eye on the market.
Last year National Australia Bank, ANZ Bank, and AMP Bank released their suburb black lists where they are wary of lending for apartments based on growing concerns about an oversupply of off-the-plan apartments and, in some areas, falling prices.
Melbourne suburbs on Citi's radar
| | |
| --- | --- |
| Melbourne Suburbs | Postcode |
| Melbourne | 3000 |
| East Melbourne | 3002 |
| West Melbourne | 3003 |
| St Kilda Road | 3004 |
| Southbank | 3006 |
| Docklands | 3008 |
| North Melbourne | 3051 |
| Melbourne University | 3053 |
| Carlton | 3053 |
| Princess Hill | 3054 |
| Sumner | 3057 |
| Collingwood | 3066 |
| Abbotsford | 3067 |
| Doncaster | 3108 |
| Doncaster East | 3109 |
| Richmond | 3121 |
| Hawthorn | 3122 |
| Auburn | 3123 |
| Box Hill | 3128 |
| South Yarra | 3141 |
| Darling | 3145 |
| Dandenong | 3175 |
| St Kilda | 3182 |
| Balaclava | 3183 |
| South Melbourne | 3205 |
| Albert Park | 3206 |
| Port Melbourne | 3207 |