1. Getting started in property development
2. Benefits of property development with Metropole
3. Our property development services
4. Our project management services
5. Development gallery
1. Getting started in property development

Now you can become a property developer and acquire your next investment property at developer's cost!

While smart investors know that investing in property is a sure way to build wealth, most buy property at retail prices then wait for capital growth.

Metropole's Property Developer Program offers you the opportunity to purchase property at wholesale prices and lock in immediate profits. We enable you to become what we call an "armchair developer" and get all the benefits of real estate development without getting your hands dirty.

We allow ordinary Australians to become property developers and take the hassle out of your investment by assisting you with all the development expertise you need. From concept to completion.

Read more

2. Benefits of property development with Metropole

You save money – your project could cost 20% below market value
You make money – you could make large development profits
Better rental returns – which helps pay the mortgage
Easier finance – on completion giving you better leverage
Great tax benefits – from new property
Your long-term investment returns – improve considerably allowing you to build your property portfolio much faster

Acquiring high performance properties that are cheap to own "at wholesale" (with built in capital growth) helps you build your property portfolio faster.

Now YOU can become a property developer and make handsome profits. You don't have to be a millionaire or a hands-on developer to do it. Your project will be in the secure hands of the Metropole team who have created substantial wealth for their clients since 1979.

Read more

3. Our property development services

Become a developer – If you would like to become what we call an "armchair property developer", we will provide all services for you from finding the right property, project management to construction.
Project management – If you have already purchased a property you would like to develop and have a preferred construction firm, you can choose to use our project management services only.

Read more

4. Our project management services

We will take care of all the time consuming and difficult tasks to ensure you get the profitable project you want with the minimum of fuss.

Read more

5. Development gallery

Browse our latest development projects.

Read more
In their words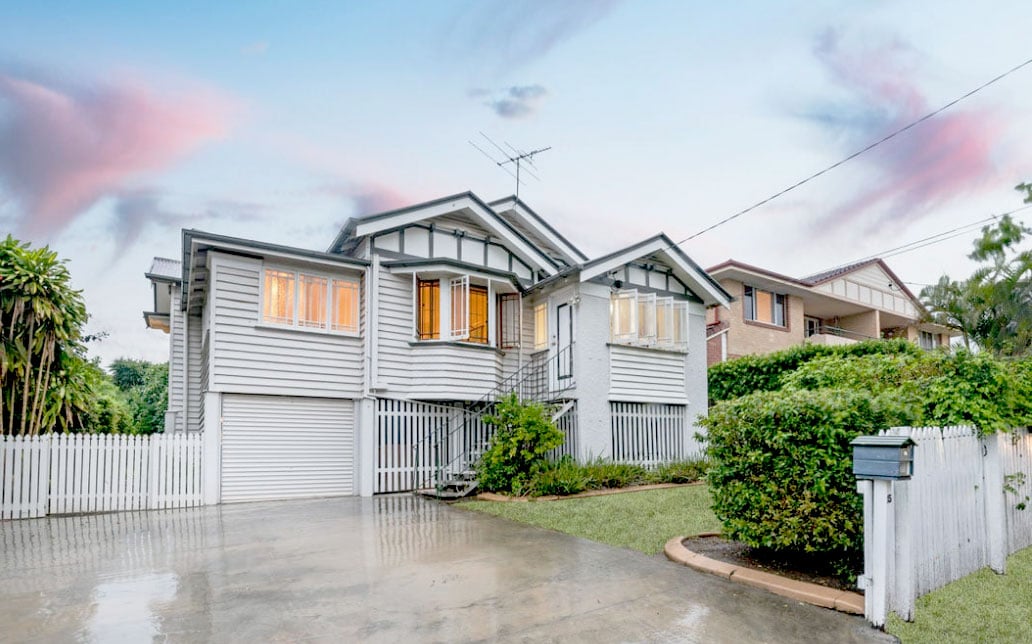 Buying an investment
"Holland Park, Brisbane."
A seasoned investor was looking to add an investment-grade property to their portfolio.
Given their time frame and passive income goal requirements, and after factoring in their existing portfolio, the recommendation was to purchase a property in Brisbane with development potential.
Property was purchased in 3/2020 for $832,500 and appraised in 6/2021 for $975.000 – $1,025,000.
Buying an investment
"Aspley, QLD."
First time purchaser who was undecided between purchasing her first home or and investment.
Strategy options were discussed and it was concluded that the best strategy for her was to rentvest.
We found her a neat and tidy house that was immediately tenantable in Brisbane's inner ring, and that she could add some value to at a later point.
Purchased in 11/2019 for $571,500 and appraised in 9/2021 for $800,000 – $850,000.
MELBOURNE, VIC
"Creating lifetime wealth through property investment."
Helping a couple who wanted to grow their lifetime wealth through property investment by taking the holistic Metropole 360 degree approach from purchase, to development and property management.
MORE CASE STUDIES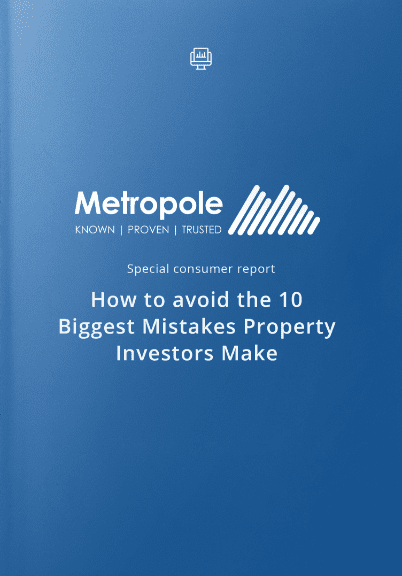 How to avoid the 10 Biggest Mistakes Property Investors Make
Property Investors buyers – get your special consumer report:
Get an instant download of this special consumer report – ​​​​​​​How to avoid the 10 Biggest Mistakes Property Investors Make
Why most property investors never own more than one or 2 properties.
10 things you must consider before buying an investment property
The most common mistakes property investors make – and how to avoid them
What you should watch out for if you're buying an investment property?
What our clients say
L. Fisher
Subiaco, WA
Being a very busy professional working person and being extremely time poor I still want to ensure that I stick to my long term plan of using property to fund my retirement. Whilst already owning several investment properties in Perth I was keen to start looking interstate.
A week-end trip to Melbourne to look at the property market there was most confusing! The market there is different to WA. Not being familiar with the suburbs in Melbourne it was difficult to determine which areas would be good for investment, which areas have potential for solid capital growth, also not having access to Victorian statistical data did not help!
Metropole found me a property within a few weeks that met all my identified criteria. They provided me with all the data and information I needed to make an informed decision. I was very pleased with the result. We managed to get the property at less than we expected to pay and less than the purchase price of an identical unit in the block 7 months earlier.
I would certainly recommend Metropole to others. They took all my needs into account and helped me to acquire a great property without all the normal stresses of time and energy associated with house hunting!
A Wise
Palmyra, WA
I think I've benefited from your services hugely! Dealing with you every step of the way has made the whole process so much easier than if I had decided to go it alone.
I believe the Agency Fee in regards to using Metropole as a 'Buyers Agent' has more than paid for itself when I consider the stress involved in – scouring the market for a suitable property, the stress of negotiating a price, stress of an auction, all the associated paperwork involved in the purchase and just the general professionalism and knowledge of the buying processes involved.
I have already, and would continue to recommend your Services to others… With my aim being to build my Investment Property Portfolio in the coming years I would have no hesitation in dealing with Metropole again to achieve this.
Trevor & Debbie Watson-Smith
Being busy, hard working Retail business owners for the past 20 years we had relied on our Financial Planner to control our investments, mainly in a Share Portfolio. Two years ago we realised we were not getting the wealth growth we needed for retirement.
We started going to Property Investment Seminars and joined a Property Investment Group who advised us to buy two new properties interstate and an Off the Plan apartment also interstate. This created so much coordination for us going through an interstate Buyer's Agent, Broker and Solicitor and relaying all this information back to our local Accountant and Financial Advisor. We thought how much easier it would be if they all knew each other and worked in together.
We then went to a Metropole Property Investment Seminar and were impressed with the strategies and proven concepts Michael spoke about. We also realised many mistakes we had made and agreed we needed a Financial Assessment from Metropole.
Michael explained the best way to create capital growth for us was by doing a Property Development. We attended Metropole's 3 day Property Renovation and Development Workshop and learnt so much and were convinced that with Metropole's knowledge and experience we were very ready to start a property development.
Within weeks David had sourced a suitable property in East Bentleigh and due diligence done we managed to buy off market at a very good price. Over the past month we have had several personal phone calls from Michael and his professional team and we really feel that they have a genuine interest in helping us achieve our goals.
We have been listening to the audio tapes and reading Michaels books and are very keen on educating ourselves as quickly as possible.
We are extremely excited about our property development and look forward to working with Metropole on further property projects and wealth creation concepts.
Thanks Metropole we know we are with the right team and on the right path now!
VIEW MORE