Become a valuable part of the Metropole team
Metropole is Australia's leading independent property consultancy. We are part of the national Metropole Property Group, which was founded in 1979 and have been helping Australians create wealth through property for 40 years.
The national Metropole Group was founded in 1979 and has been involved in over $5 Billion of property transactions and manages over $2 Billion of property assets on behalf of our clients.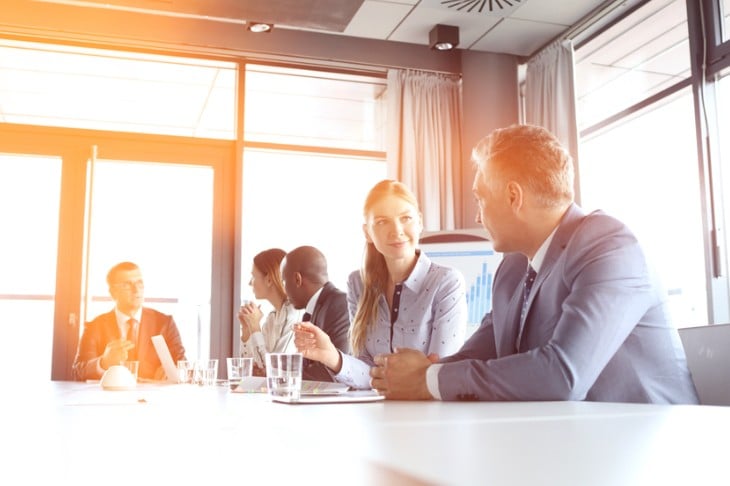 Our aim
We are an integrated team of qualified, experienced, independent experts who specialise in creating wealth for our clients by providing tailored, unbiased property investment advice. As a full service advisory we have divisions that specialise in property strategy, wealth advisory, buyer's agency, property renovations, property development, property management and financial planning.
We empower our clients and the general public by providing eduction in the areas of wealth creation and property investing through:
Michael Yardney's daily Property Update – independently rated #1 property blog in the world for the last 4 years – with over 2.5 million unique readers last year
The Michael Yardney Podcast – with almost 2 million downloads
Our webinars, seminars and workshops
Our educational eBooks and reports
Michael Yardney's 9 top selling books
Our Current Openings:
Wealth Strategist – Metropole Property Group
We're seeking an exceptional Wealth Strategist.
Are you looking to join Australia's preeminent wealth through property advisory team?
Do you want to help everyday Australians grow, protect and pass on their wealth?
Are you keen to elevate your career?
Then join our Metropole sales team!
About Metropole:
Metropole, Australia's leading authority on property investment and wealth creation, is looking to add a unique blend of expertise, skill, and ambition to our national team.
We don't sell properties but offer a range of services including strategic property and wealth plans, wealth advisory, buyers' agency, vendor's advocacy, property management, development project management, renovations and construction, financial planning, and business coaching.
However, we're not just a business; we're a family that's passionate about guiding Australians to financial freedom through smart investment.
With decades of experience and a track record of delivering exceptional outcomes for our clients, we're the go-to team for property investment strategies, market trends, and personalized wealth planning.
If you're looking to work with the best in the business, you've found your next opportunity.
Who You Are:
Results-driven: You thrive in a high-performance environment, consistently exceeding sales targets and KPIs.
Must have sales experience and a strong track record plus a knack for finding the right solution for your clients.
Client-Focused: You have an uncanny knack for identifying client needs and tailoring strategies to meet them.
Wealth of Knowledge: You're not just about sales; you bring a consultative approach, offering clients tailor-made property and wealth solutions.
Team Player: Collaboration is your middle name; you fit right into a cohesive, supportive team.
Understand the intricacies of the Australian real estate and financial markets.
What You'll Do:
Meeting with clients in person and on Zoom, you'll "diagnose" their needs and if appropriate offer them one of the solutions Metropole offers to help them achieve their goals.
Craft personalized wealth creation and property solutions for these clients.
Work closely with our expert team to deliver market-leading advice and services.
Drive sales and foster long-term client relationships.
Why You Should Join Metropole:
Great remuneration: competitive base plus lucrative, performance-based incentives.
Career Growth Be mentored by industry leaders.
Dynamic Team: Be part of a team that's just as driven as you are, in an environment that nurtures professional and personal growth.
A company culture that values initiative, innovation, and results.
Influence: Opportunity to feature in The Michael Yardney Podcast, and in PropertyUpdate.com.au, and make your mark as an industry expert.
How to Apply:
Are you the missing puzzle piece in our dream team?
We're on the hunt for a sales champion to help us make property magic happen!
So please email your resume to our Director Brett Warren – [email protected]
Please include the following information:
Why you want this job and why you want to be part of the Metropole team.
Your previous experience – we are looking for professionals not enthusiastic amateurs.
Any qualifications you hold.
Buyer's Agent — Metropole Properties Sydney — Edgecliff location
Work with the BEST!
Multi Award Winning National Property Company
Potential Earnings – the best in the industry
Our team just can't service the current demand we're receiving so we're expanding.
Get out of the Real Estate RAT RACE and use your expertise and passion to work exclusively for the buyer purchasing investment properties and homes for our list of ready and qualified clients!
At Metropole we are a unique team of wealth creation, property and business specialists.
We take a multi discipline approach to wealth and our Sydney Buyer's Agents team is an integral part of this process.
In fact our team is one of Sydney' most established buyer's agents ( we opened in January 2008) and demand for our services is growing from a national client base, so we are keen to add another property buyer's agent to our team.
This is your chance to join the industry leaders and take your career to the next level.
Our referrals, repeat clients and our alliances will be a great source for many of your clients and there is the opportunity to be well remunerated by bringing in your own clients.
This role will therefore see you prospecting for your own clients as well as converting leads that are passed on through our extensive marketing.
Reporting to the National Director we will offer you extensive support, guidance and training from the country's leading experts.
The Role:
We are looking for a highly motivated team member who has a solid understanding of property in the Sydney real estate market.
Your activities will involve:
Meeting with Metropole's clients and understanding and implementing the brief designed by our property strategists.
Sourcing appropriate properties for clients both on and off market – for both home buyers and investors.
Carrying out the necessary due diligence for each sale transaction and preparing market reports.
Conducting all property negotiations either through private treaty or bidding at auctions.
Liaising with solicitors regarding legal and sales documentation with follow through to settlement.
Coordination with agents for pre-settlement inspections.
Creating and maintaining key relationships with Estate Agents.
You will undertake Business Development for new clients through relationship building.
Maintaining client records using Metropole's CRM systems.
The successful applicant must also have a strong belief in the value of our services and be able to bring in external clients to the business.
You will further develop and implement this role with your enthusiasm, high level of initiative and strong communication skills with the aim of building long term relationships internally and externally.
About you
We are looking for the best because our clients expect us to be head and shoulders above the other buyers agents.
You'll show up like a pro because you will be representing Metropole to the world.
You will look and sound great in person and on Zoom.
You will follow through. You'll keep your word, when you say you'll do something it gets done!
You must possess the following attributes to be considered for this role:
General Real Estate experience – we don't employ enthusiastic amateurs. Our clients expect professionalism and the perspective that can only come from experience
Current real estate registration or full license
High level of market knowledge
Real estate contract and negotiation skills expertise
Flexibility in time management
Client focused / Results orientated approach
Integrity
Networking skills
Excellent customer service skills and phone manner
Strong written and verbal communication skills
In return we offer a rare opening with career progression to join our diverse, progressive organisation which is a national leader in its industry niche.
About Metropole
pMetropole is a progressive multi award-winning inclusive workplace and the leading property investment wealth advisory firm in Australia with offices in Brisbane, Melbourne and Sydney.
We are recognised as industry leaders in strategic property advice, wealth creation, project management, construction and business advice.
This role is based in our Sydney office where we have a great office culture and a can-do growth oriented attitude.
This is an opportunity to make this the career change you've been looking for and take ownership of a critical role in our Sydney office of Metropole.
How to apply
Please email your resume to our Director Brett Warren – [email protected]
Please include the following information:
Why you want this job and why you want to be part of the Metropole team.
Your previous experience – we are looking for professionals not enthusiastic amateurs.
Any qualifications you hold.