Become a valuable part of the Metropole team
Metropole is Australia's leading independent property consultancy. We are part of the national Metropole Property Group, which was founded in 1979 and have been helping Australians create wealth through property for 40 years.
The national Metropole Group was founded in 1979 and has been involved in over $4 Billion of property transactions and manages over $2 Billion of property assets on behalf of our clients.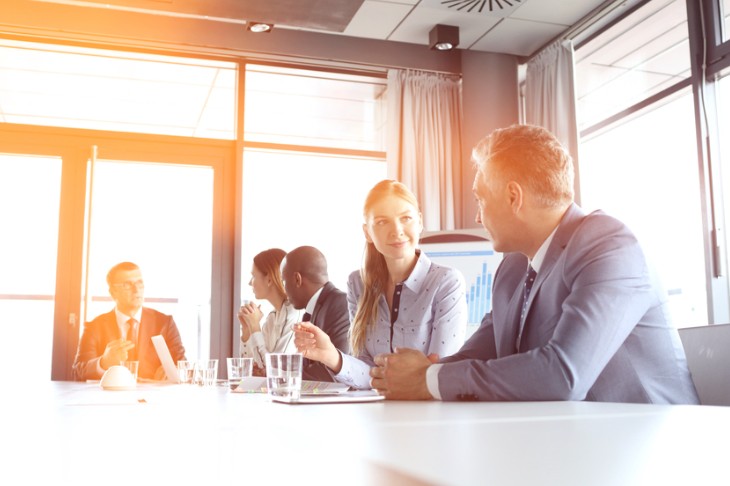 Our aim
We are an integrated team of qualified, experienced, independent experts who specialise in creating wealth for our clients by providing tailored, unbiased property investment advice. As a full service advisory we have divisions that specialise in property strategy, wealth advisory, buyer's agency, property renovations, property development, property management and financial planning.
We empower our clients and the general public by providing eduction in the areas of wealth creation and property investing through:
Michael Yardney's daily Property Update – independently rated #1 property blog in the world for the last 4 years – with over 2.5 million unique readers last year
The Michael Yardney Podcast – with almost 2 million downloads
Our webinars, seminars and workshops
Our educational eBooks and reports
Michael Yardney's 9 top selling books
Our Current Openings:
Business Relationship Manager – Brisbane & Melbourne Offices
Leading Independent Property Group
Clayfield (QLD) or Brighton (VIC) location
National Company
Metropole Property Group is a leading Property Management/Investment/Development company.
With offices in Melbourne, Sydney and Brisbane, we are a unique and diverse property organization that offers our clients a variety of property related services to increase their wealth.
We are seeking the services of a determined, self-motivated, well organised Business Relationship Manager to join our progressive company. You will further develop and implement this role with your enthusiasm and high level of initiative, strong communication skills with the aim of building long term relationships both internally and externally.
The position is full time and is based in our Brisbane or Melbourne offices.
The key challenges of this role will be:
Securing new business for the Property Management division from both internal leads and from own sources
Promotion of all the Metropole services across all divisions
Signing up of new property management clients
Integrating new landlords and management into the Property Management department
Identifying and converting new business opportunities
Maintaining a high standard of client relationship
Keeping client database records up to date
You must possess the following attributes to be considered for this role:
Proven sales experience
High level market knowledge
Ability to build and maintain relationships
Client focused/Results orientated approach
Excellent customer service skills
Strong written and verbal communication skills
For further information or to apply for this position please email your detailed resume along with a brief outline as to why you want to become a part of our team to [email protected]
Wealth Strategist – Metropole Wealth Advisory Sydney
Metropole Wealth Advisory is a unique team of wealth creation, asset protection, tax, property and business specialists.
We take a multi disciplinary approach to wealth and work closely with a faculty of specialists who are all experts in their field.
Our typical clients are:
Property investors – helping them grow and protect and pass on their wealth through strategic tax advice using the best asset protection structures.
Business owners – suggesting the correct ownership structures, assisting with tax minimisation and asset protection strategies.
Professionals – Setting up their practices in the correct ownership structures, assisting with tax minimisation and asset protection.
Expats – who have their own individual issues and concerns
Migrants – who want to start a new life in Australia with the best likelihood of success.
Demand for our private wealth advisory services is growing so we are looking to add a Wealth Strategist to our team.
The Role:
We are looking for a qualified highly motivated team member who has a solid understanding of wealth creation, property investment and asset protection strategies.
This is not a financial planning role (even though our group incudes a licenced financial planner division) but is a delivery and sales oriented role for a self motivated, disciplined experienced person.
You will be responsible for initial discussions with clients to determine their needs, working closely with our Director Ken Raiss to develop a Strategic Wealth Plan and deliver same to the client, providing ongoing support.
Considering the large number of enquiries we're receiving, your role will not involve cold calling, but primarily involves assessment of the needs of clients who have reached out either directly to Metropole Wealth or have been referred for advice from our Property Strategists.
In essence the Wealth Strategist lays out the map to success and identifies the hazards and alternative paths for our clients.
This will involve initial meetings and then producing a written Strategic Wealth Plan using our proven precedents. This is not a financial plan – even though some elements of the plan may require the financial planning members of our team to provide input.
Whilst you will be fully supported in the role and provided with excellent ongoing training and access to leading edge technology, you will be expected to:
Ensure that clients proceed through the Wealth Advisory journey.
Think laterally – for example you must listen to a client's circumstances and identify issues even if not brought up by the client, determine appropriate strategies and explain the benefits of the strategies.
Maintain a close relationship with other Metropole divisions to ensure a seamless delivery of service to clients.
Identify opportunities for referral to other Metropole divisions.
Handover relationship with client to the property management team
Achieve a high level of efficiency through the effective use of time management and technology
Manage systems to ensure service delivery to client
Keep client records up to date using Metropole's CRM systems
Contribute to process improvement to ensure a quality service standard to our clients
Maintain high level of internal communication with our Faculty partners.
Your day to day activities will be performed with a high degree of autonomy and flexible working conditions. This means many of your chats with prospects will occur by Zoom rather than face-to-face.
We are looking for the best and we are there for offering a generous base and commission structure for a career minded professional and we will back you with exceptional training and development opportunities.
This role reports to a National Director and comes with extensive support, guidance and training from leading experts in property, wealth and sales.
About you
You will:
Have strong people skills and ability to build relationship
Have relevant qualifications, knowledge of the wealth advice profession.
Having an understanding of property investment would be a distinct advantage.
Be open to continual improvements of your skills through training both internally and externally.
Be a team player, understanding that your role is dependent on the performance of the business as a whole and that you play an integral part in the overall performance.
Take ownership, accountability, and responsibility.
Show up like a pro. You will represent Metropole to the world. You will look and sound great on Zoom and in person.
Follow-through. You keep your word: When you say you'll do something, it gets done.
It would be preferable if you had qualifications in one of the core disciplines to support membership to either an accounting body, tax practitioner, financial planning, legal or finance.
About Metropole
Metropole is a progressive, multi award winning, inclusive workplace and the leading property investment and wealth advisory firm in Australia with offices in Melbourne Sydney and Brisbane.
We are recognised as industry leaders in wealth creation, strategic property advice, project management, constructions and business advice.
This role is based in our Sydney office where we have a great office culture and a can-do growth oriented attitude.
How to apply
Please email your application to our Director Mark Creedon — [email protected]
Please include the following information:
Why you want this job and why you want to be part of the Metropole team
Your previous experience in the wealth or financial industry
Any qualifications you hold.