$$$
https://cdn.metropole.com.au/wp-content/uploads/2019/06/Metropol_logo_.jpg
Metropole Buyers Agents Melbourne
Url:
https://metropole.com.au/metropole-melbourne/
Why use Metropole's Melbourne Buyer's Agency for your next property purchase?
With over four decades of experience in real estate investing and home buying, we are Australia's most dependable and knowledgeable property buyer's agency. We have successfully invested, and bought and sold properties through 6 property cycles.
Since 1979
Known . Proven . Trusted
5+ Billion
Dollars in transactions
Multi award
winning team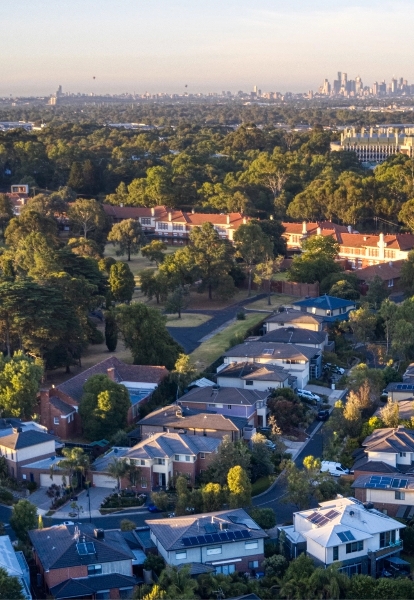 What we buy and
who do we buy it for?
Metropole buyer's agents are experts in the Melbourne property market. From $750,000 investments to luxury, multi-million-dollar homes, we will find the right property to suit your needs. We work with buyers from Melbourne, interstate and abroad, whether you're looking for your first home, a high-end residence, or an investment opportunity. Let us use our local knowledge and expertise to make your dream become a reality.
Read more
What separates
the best buyer's agents from the rest?
Metropole Melbourne buyer's agents will flip the playing field in your favour. We won't just even the odds, we'll give you an unfair advantage. Allow us to become your trusted partner! We will reduce your stress and give you your time back. We've been assisting home buyers and property investors for a very long time. Real estate agents assist their vendors in achieving the highest possible price by working on their behalf. That's why it's vital to have Metropole in your corner - we are qualified property buyer's agents and specialists in negotiations. And we'll act strictly for you, the buyer.

VS
OTHER BUYER'S AGENTS
Metropole's team has a deep understanding of Melbourne's real estate and knows the ins and outs of the diverse property sub-markets.
Experience
No one else in the field has the same level of expertise.
Sellers have a real estate agent to aid them in getting the maximum price for their property. By having the experts from Metropole on your team, you will make sure that the playing field is tipped in your favour.
Market knowledge
It will take years and years for the average buyer's agent to gain the same level of knowledge that you get from Metropole.
Our team at Metropole are qualified property buyer's agents and professional negotiators, which means we always work to protect the interests of our clients - the buyer.
Negotiation skills
Most buyer's agents are no doubt enthusiastic when assisting their clients', but they typically don't provide strategic advice, rather they just fulfill client requests.
Having built long standing relationships with a large number of real estate professionals, Metropole provides a competitive advantage in early access to all properties on the market as well as pre-market, and off-market opportunities.
Network
Most buyer's agents are mostly focused on completing a sale. They do not have the resources of larger teams that can provide multiple services with a wide array of experience.
Metropole Melbourne has been the recipient of numerous awards for their commitment to professionalism and ethics. This is reflected in favorable customer reviews on Google, testifying to the standard of service they provide.
Professionalism
and integrity
Most buyer's agents just don't compare.
Most buyer's agents merely carry out instructions given to them, fulfilling their client's "order." Whereas Metropole provides a more tailored approach with customised strategic advice to suit our clients individual needs and desires.
Tailored service
Most agents use the same major databases and do not utilise their own data.
Metropole services don't finish when you buy your property. We provide comprehensive follow up before and after settlement, and then catch up for an annual review. Of course, we provide maintenance, renovation and property management services also.
Follow-up and
after-sales service
Most buyer's agents are transactional and move on to the next deal.
Metropole Melbourne are more than just property buyer's agents. We see it as our responsibility to look after our clients' futures - making their property purchase a stepping stone for their final dream home, or for further investments.
A holistic approach
By definition - other buyer's agents are just that and not much else.
Case Studies
Bentleigh East, vic
"A-Grade Suburb and a Property with Development Potential."
We purchased this property for our client in the highly sought-after school catchment of Bentleigh East. The existing house was able to be tenanted while we undertook the next steps in the development process, thus ensuring a holding income, prior to commencing construction. The end product of two luxury townhouses is in demand from young professionals and downsizers seeking a low-maintenance lifestyle, close to all amenities.
Preston, VIC
"Character Home with Huge Potential."
We purchased this home for one of our clients, which is approximately 3km to the CBD, in the blue-chip suburb of Paddington. It is an easy walk to schools, parks, and amenities. The property is in a quiet, tree-lined street, is within walking distance of all amenities, and is close to their work. The property has character and charm, so they can live comfortably now, but it is also a blank canvas, allowing them to add value with future renovations.
HIGHETT, VIC
"Investment-Grade Property to Sit in an SMSF."
We sourced a new townhouse in a high-growth location, east of the Melbourne CBD. Ignoring the plan and larger complexes, we sourced a stylish and spacious property in a small complex of only 3. A larger land component and an element of scarcity add room for superior growth over the longer term.
MORE CASE STUDIES
What our clients say
Dr Amanda S., Malvern VIC
Buying a house is such an emotional journey. Thanks for taking the time to understand my special requirements and explaining all the steps I needed to take along the way…
Bruce Fenwick, VIC
I've just had my offer accepted to purchase a property in Bentleigh East… I just wanted to say thank you to you … to the team who has been involved in this project so far…it has been a very positive and exciting experience thus far. Michael, thanks for establishing and running Metropole in the way that you do. Armchair development is the perfect next step in my investing career. Pamela, thanks for your passion for helping others. It's easy to choose a company that embodies such high and human traits.
Val & Elsa, Brighton East VIC
We're absolutely thrilled! Thanks to the team at Metropole, we bought our first home in one of Melbourne's most prestige suburbs, one we hadn't even considered. We didn't think we could live in such a great suburb. You gave us the confidence we required to make a buying decision and took care of everything along the way. We highly recommend your home buying services.
Andrew Wise, Perth WA
Just wanted to pass on to you my gratitude of the work done thoughout the entire process of identifying my investment needs, locating an appropriate property and negotiating its price, to the purchase and paperwork involved. Being new to the investment property game, I believe your services have been invaluable… and I look forward to dealing with Metropole in the near future.
Blair Kurtz, Sydney, NSW
I would like to thank you for the professional service, finding a premium property in record time. What may have taken months to achieve on my own, has been achieved in weeks. You have found a property that has exceeded my expectations both in value, position and ongoing capital growth. The savings made in time and purchase price have far outstripped any buying fee and have silenced any sceptics I know.
Tony Cockerill, Director, MineNet Consulting Pty Ltd
Yesterday saw settlement on the above unit. Our first investment property! (read 'first of many'). Frances and I would like to thank you both for your diligent work, assistance and professional service. With your help we were able to purchase a property within a month of our second daughter being born and 24 days after I attended one of your Property Investment Briefings. Now it is a question of taking a deep breath, letting the dust settle and then contacting you to see about a second investment. In the meantime, if you come across a property you think we should know about, please contact us.
VIEW MORE
Some of the most
frequently asked questions
Top-tier buyer's agents not only have extensive knowledge of the Melbourne real estate market and have intimate knowledge of the various Melbourne regions and submarkets. the team Metropole Melbourne Buyer's Agents have learned this over the many years of transacting property on behalf of our clients. They understand why some parts of the same street would be more in demand than others. It all comes down to experience and this is the type of knowledge that money can't buy.
Of course this depends on your own skills, knowledge and experience.
Most Australians only transact a property 3 or 4 times in their life. The team at Metropole buyer's agent buy hundreds of properties every year.
This has given us the type of knowledge money can't buy meaning the expertise a professional buyer's agent offers is well worth the investment – it's basically investing in your peace of mind - whether it's your first purchase or you already own a number of properties.
Apart from having access to properties that may not be available on the open market, buyers can benefit from Metropole's expertise in guiding them through the complicated process of home buying, handling negotiations, and reviewing relevant documents, saving time, stress and money in the long run.
According to the Australian Taxation Office, if a buyer's agent is helping with the purchase of a property in Victoria that is intended to be an investment, their cost can be calculated as part of the cost base and may reduce the capital gains tax owed at the time of sale. On the other hand, if the purchase is of a primary residence, the buyer's agent fee will not be eligible for a tax deduction as it is not regarded as an investment-related expense..
The fees a buyer's agent charges can be quite diverse based on the property's location, the extent of services provided, and the expertise of the agent. Some buyer's agents charge a fixed rate, while others take their fee as a percentage of the purchase price.
In Melbourne, buyer's agents usually charge between 1.5% and 3% of the cost of the property. Hence buyer agency fees in Melbourne can vary significantly, based on the property price as well as the percentage charged by the buyers advocate.
At Metropole, we believe that those looking to purchase property will be more likely to save money when they use the buyer's advocate service. Though they will have to pay a fee, they will be provided with our extensive years of experience and specialist knowledge, extending an advantage to them that others don't have.
Many less experienced agents often charge a fixed fee as they are poor negotiators, but wouldn't you want an agent who is an excellent negotiator in your corner?
The primary distinction between a buyer's and a seller's agent lies in who they represent.
Buyer's agents are dedicated to assisting the buyer purchase their property with minimal stress, whereas the selling agent serves the vendor, helping them to obtain the highest price for their property.
A buyer's agent usually provides assistance to the buyer in locating a property, checking the contract making a recommendation including what price to pay, negotiating on their client's behalf, and buying the property. Meanwhile, a seller's agent assists the seller to advertise and sell the property, set up the listing price, and negotiate with buyers.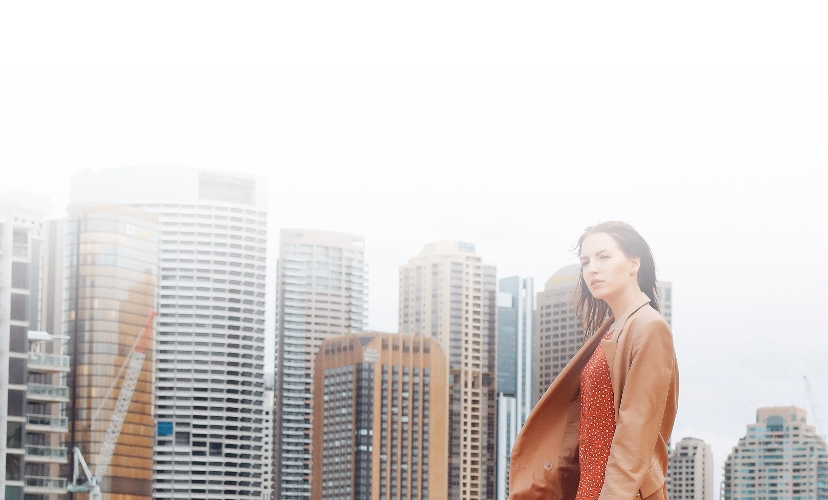 Coming in
to meet with us?
-37.904800
144.998310
A: Melbourne, Level 2, 181 Bay Street, Brighton, VIC, 3186
P: 1300 20 30 30
GET IN TOUCH