$$$
https://cdn.metropole.com.au/wp-content/uploads/2019/06/Metropol_logo_.jpg
Metropole Buyers Agents Melbourne
Url:
https://metropole.com.au/metropole-melbourne/
Suite 4, 742 Sandgate Road
Clayfield
,
Queensland
4011
Are you looking for Melbourne's leading buyer's agent to help you buy your next home or investment property?
Well…you're in the right place.
However, if all you're looking for is a buyer's agent or wanting to know how much their services will cost, this is really a shallow conversation.
At Metropole we believe our clients deserve a deeper conversation about the results they want to achieve. We find most of our clients are looking for:
Security, without taking risks,.
Wealth producing rates of returns from their investments
A great lifestyle.
That's why we'll build you a customized Strategic Property Plan so you get:
Direction – you deserve to move in a known and clear direction.
Certainty – you need to be able to trust the direction you are moving in and the advisors you are using to get there.
Results – you deserve to achieve measurable proven results that will give you the growth, security and the choices you're looking for.
Isn't that really what you you're looking for?
If so, take action today & please have a chat with our team.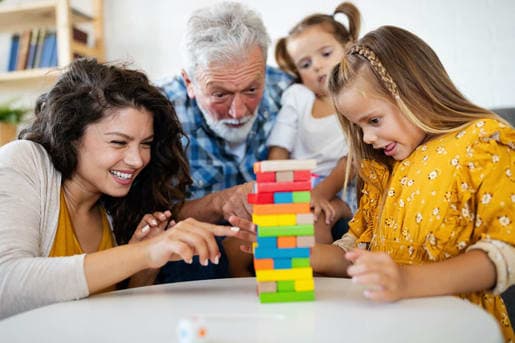 Here's just a few of our team members

Case Studies

Bentleigh East, vic

"A Grade Suburb and a Property with Development Potential."

We purchased this property for our client in the highly sought-after school catchment of Bentleigh East. The existing house was able to be tenanted while we undertook the next steps in the development process thus ensuring a holding income, prior to commencing construction. End product of two luxury townhouses is in demand from young professionals and downsizers seeking a low maintenance lifestyle, close to all amenities.

Preston, VIC

"Character Home with Huge Potential."

We found this property for our client in the blue-chip suburb of Preston in their required school catchment in a quiet, tree lined street. It is an easy walk to schools, parks and amenities. The property exudes character and charm and have engaged our renovation services to add their personal touches to an amazing new home.

HIGHETT, VIC

"Investment Grade Property to Sit in an SMSF."

We sourced a new Townhouse in a high growth location, east of the Melbourne CBD. Ignoring off the plan and larger complexes, we sourced a stylish and spacious property in a small complex of only 3. A larger land component and an element of scarcity adds room for superior growth over the longer term.

MORE CASE STUDIES

Testimonials

We've probably bought more properties for clients than any other buyers agent in Australia. Here's what some of our clients are saying:

Buying a house is such an emotional journey. Thanks for taking the time to understand my special requirements and explaining all the steps I needed to take along the way…

Dr Amanda S., Malvern VIC

I've just had my offer accepted to purchase a property in Bentleigh East… I just wanted to say thank you to you … to the team who has been involved in this project so far…it has been a very positive and exciting experience thus far. Michael, thanks for establishing and running Metropole in the way that you do. Armchair development is the perfect next step in my investing career. Pamela, thanks for your passion for helping others. It's easy to choose a company that embodies such high and human traits.

Bruce Fenwick, VIC

We're absolutely thrilled! Thanks to the team at Metropole we bought our first home in one of Melbourne's most prestige suburbs, one we hadn't even considered. We didn't think we could live in such a great suburb. You gave us the confidence we required to make a buying decision and took care of everything along the way. We highly recommend your home buying services.

Val & Elsa, Brighton East VIC

Just wanted to pass on to you my gratitude of the work done thoughout the entire process of identifying my investment needs, locating an appropriate property and negotiating it's price, to the purchase and paperwork involved. Being new to the investment property game I believe your services have been invaluable… and I look forward to dealing with Metropole in the near future.

Andrew Wise Perth WA

I would like to thank you for the professional service finding a premium property in record time. What may have taken months to achieve on my own has been achieved in weeks. You have found a property that has exceeded my expectations both in value, position and ongoing capital growth. The savings made in time and purchase price have far outstripped any buying fee and have silenced any sceptics I know.

Blair Kurtz, Sydney NSW

Yesterday saw settlement on the above unit. Our first investment property! (read 'first of many'). Frances and I would like to thank you both for your diligent work, assistance and professional service. With your help we were able to purchase a property within a month of our second daughter being born and 24 days after I attended one of your Property Investment Briefings. Now it is a question of taking a deep breath, letting the dust settle and then contacting you to see about a second investment. In the meantime, if you come across a property you think we should know about, please contact us.

Tony Cockerill, Director, MineNet Consulting Pty Ltd
Melbourne property outlook
Melbourne's housing market has moved through another solid month of growth with housing values rising 0.6% over the month of November. Melbourne housing prices are now at new record highs having increased 16.3% in the last year.
While the annual rate of growth is about the decade average, it's the lowest annual increase across the capital cities.
Contact Us
-37.904800
144.998310
Melbourne
A: Melbourne, Level 2, 181 Bay Street, Brighton, VIC, 3186
P: 1300 20 30 30
GET IN TOUCH