$$$
https://cdn.metropole.com.au/wp-content/uploads/2019/06/Metropol_logo_.jpg
Metropole Buyers Agents Sydney
Url:
https://metropole.com.au/metropole-sydney/
Level 4, Edgecliff Centre 203 – 233 New South Head Road
Edgecliff
,
New South Wales
2027
Why use Metropole's Sydney Buyer's Agency for your next property purchase?
With over 40 years' experience in home buying and property investment, we're Australia's most experienced & trusted buyer's agents. We have seen it and done it all before - throughout a number of property cycles.
Since 1979
Known . Proven . Trusted
5+ Billion
Dollars in transactions
Multi award
winning team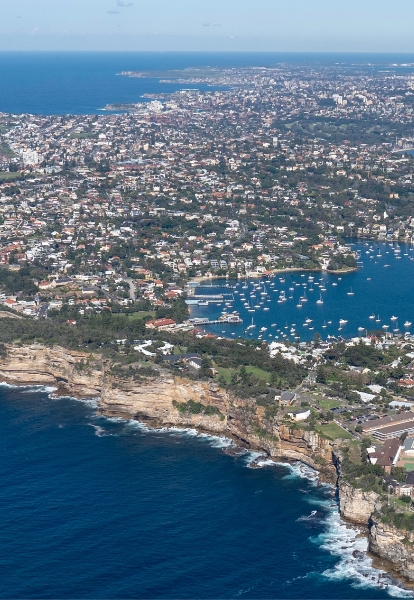 What we buy and
who do we buy it for?
Metropole Sydney buyer's agents are Sydney property specialists. We purchase a wide range of residential property in Sydney from $750,000 apartments to multi-million dollar homes. In our role as Sydney buyer's agents, we assist property buyers who live locally here in Sydney, interstate, as well as expats. Whether you are a first home buyer, or you're looking for a prestige residence, or searching for Sydney's best investment opportunities, we'd be happy to help. Why not put our local knowledge and experience to work for you?
Read more
What separates
the best buyer's agents from the rest?
Metropole Sydney buyer's advocates level the playing field for you. It is more than just alleviating the stress and uncertainty when buying property. Since vendors have professional real estate agents working for them, helping them achieve the highest possible price, you need Metropole on your side - we're licensed real estate agents and professional negotiators, but work exclusively for you, the purchaser.

VS
OTHER BUYER'S AGENTS
The team at Metropole have a wealth of experience in the Sydney property market and have a deep understanding of the various local markets.
Experience
No one else in the industry has this depth of experience.
Sellers have a real estate agent working for them, helping them achieve the best price. That's why you need the professional negotiators at Metropole on your side to level the playing field.
Market knowledge
It will take years for the average buyer's agent to gain the depth and breadth of the Metropole network.
Vendors have a qualified, professional Real Estate agent working for them, helping them achieve the highest possible price. That's why you need Metropole on your side – we are licensed real estate agents and professional negotiators, but only work exclusively for you, the purchaser.
Negotiation skills
Whilst most buyer's agents are enthusiastic, rather than giving strategic advice, they are really just order takers.
A strong network of contacts in the industry, including real estate agents and other industry professionals, can give a buyer's agent an edge in finding the best properties and getting access to off-market deals.
Network
Most buyer's agents are transactional and don't / can't provide other associated services. They just don't have the power of a large team to offer a depth and breadth of experience.
Metropole Sydney has won multiple awards for their professionalism and ethical approach, and have many positive Google reviews as a testament to our level of service.
Professionalism
and integrity
Most buyer's agents just don't compare.
While most buyer's agents are order takers, Metropole Sydney buyer's advocates offer a tailored service to each client, taking into account their specific needs and requirements.
Tailored service
Most buyer's agents subscribe to the same industry databases & don't have their own proprietary data to lean on.
At Metropole we don't stop once we transact a property. We follow up and provide "after-sales service" to ensure a smooth transaction and a happy client.
Follow-up and
after-sales service
Most buyer's agents say goodbye as soon as the transaction is complete.
Metropole Sydney are more than just buyer's agents. We provide a holistic, wide range of services to safely assist our clients in all aspects of property and wealth creation.
A holistic approach
Most buyer's agents only have expertise in a small geographic area.
Case Studies
Chifley, NSW
"Apartment purchase."
Our Sydney Buyer's agent team helped a couple relocating from Melbourne to Sydney, due to work.
Our clients preferred the Sydney Eastern Suburbs, as they had a boat and wanted to get out on the water, but didn't think they could afford a home close to the ocean and to the city, and thought they would have to live further out, but we surprised them with what we found.
Bondi, NSW
"Investment apartment in Bondi."
We provided our client with the benefit of decades of research and analysis, as we outlined why this particular property meets our strict search criteria. We were able to secure this property prior to the auction, which our clients were thrilled about, as they really wanted to avoid auctions.
Monterey, NSW
"Apartment purchase."
We purchased this property for our investor client for $610,000 in March 2017, and the property was revalued in June 2018 for $700,000+. This was an increase of $90,000, which equates to an annual growth rate of 14.75%.
MORE CASE STUDIES
What our clients say
Adam & Ace, NSW
We would like to take this opportunity to say thanks to the Metropole team. Your team's professionalism and experience is second to none. Metropole made the whole process from gaining finance through to buying a property quite easy. We would like to give buyer's agent Tracey a big thumbs up. She always delivered potential investments that exceeded our expectations in own selection criteria. We couldn't be happier with our latest purchase. We were after an investment with great growth prospects and we believe we achieved this. We look forward to using the services of Metropole for our next investment.
Cheers,
Paul, NSW
From our initial meeting with Leon to our eventual purchase, we could not have been more satisfied with the service we received.
Tracey our Buyer's Agent worked very hard to get us the property we acquired, a great size one-bedder, at a competitive price in a middle ring suburb of Sydney.
Thanks so much to the team at Metropole, especially Tracey and Leon, we are very happy with our purchase and would have no problem recommending your services.
Many thanks.
Greg, NSW
This is the first time I have used Metropole to purchase a property, and in a word, I have found the whole experience "easy". Leon and Dona are great to deal with and nothing is a problem.
They found properties in suburbs that I normally would not consider, and I'm very happy with my purchase. I also decided to deal with companies associated with Metropole i.e. financial, legal etc. and this also saved me so much time and effort, as they worked well together to make the purchase happen without issues.
Also thanks to Michael for his advice in setting up a property strategy for the future.
Chris and Susan, NSW
Property number 3 with the Sydney team. I've had great results with the first 2 and it's now just a matter of following the same process again this time. With the team of experts, it makes it much easier than doing it yourself and I get a better result as each of the specialists has helped me get a better result than I could. Thanks George for the regular reviews to check how I'm going, Tracey for doing the leg work and sourcing properties which tick all the right boxes for a solid investment and bringing together the coordination of Finance and Conveyancing for me.
Thanks again.
Tony Strik Sydney, NSW
Throughout the whole process, Diane used her personal knowledge and connections in the industry to gain me a great property that has already appreciated lot sounds in value. I got a good property in a great location and I would recommend her to anyone.
Franco Sydney, NSW
I would like to take the opportunity to thank you and George for the support/work in the process of Purchasing the Bond St property – appreciated your professionalism & meeting my initial expectations in terms of the property that I had anticipated in purchasing – once again. Thanks.
B Linke Benalla, VIC
I would like to thank you for the professional service finding a premium property in record time. What may have taken months to achieve on my own has been achieved in weeks. You have found a property that has exceeded my expectations both in value, position and ongoing capital growth. The savings made in time and purchase price have far outstripped any buying fee and have silenced any sceptics I know.
Blair Kurtz, Sydney, NSW
I've just had my offer accepted to purchase a property in Bentleigh East. I just wanted to say thank you to you to the team who has been involved in this project so far. It has been a very positive and exciting experience thus far. Michael, thanks for establishing and running Metropole in the way that you do. Armchair development is the perfect next step in my investing career. Pamela, thanks for your passion for helping others. It's easy to choose a company that embodies such high and human traits.
Ben & Kathy Segal, Sydney, NSW
Thank you for all you have done to assist in this important step in our lives. Your commitment in supporting us has been a welcome breath of fresh air amongst such average performance of others. You are excellent at what you do! Wishing you all the very best!
Pat & Jo, Sydney, NSW
In our dealings with Metropole, we have nothing but praise. From the outset, Metropole showed a high degree of professionalism. In particular we were impressed with Diane Johnson, our buyer's agent, who was clearly committed to our needs. Her strong interpersonal skills enabled information to be conveyed articulately, ensuring that we were constantly updated through each step of the process. Diane's contacts and insider knowledge about the market also provided us with opportunities that we may have otherwise not had. Diane took all of the stress out of buying a good quality investment property, and for that we have no hesitation in highly recommending Metropole to those looking to buy a property.
Andrew Wise, Perth WA
Just wanted to pass on to you my gratitude of the work done throughout the entire process of identifying my investment needs, locating an appropriate property and negotiating its price, to the purchase and paperwork involved. Being new to the investment property game, I believe your services have been invaluable… and I look forward to dealing with Metropole in the near future.
Tony Cockerill, Director, MineNet Consulting Pty Ltd
Yesterday saw settlement on the above unit. Our first investment property! (read 'first of many'). Frances and I would like to thank you both for your diligent work, assistance and professional service. With your help we were able to purchase a property within a month of our second daughter being born and 24 days after I attended one of your Property Investment Briefings. Now it is a question of taking a deep breath, letting the dust settle and then contacting you to see about a second investment. In the meantime, if you come across a property you think we should know about, please contact us.
VIEW MORE
Some of the most
frequently asked questions
The best buyer's agents have a wealth of experience in the real estate market and have a deep understanding of the local property market you are interested in.
The team at Metropole Sydney Buyer's Agents know the best neighbourhoods and have a good sense of what types of property are in high demand. They know why one side of the street, or one end of the street is more valuable than the other.
When it comes to buying property, a buyer's agent can be a valuable asset to have on your team.
These licensed professionals represent your interests as the buyer. But are buyer's agents worth their fee?
The answer to this question will depend on your individual circumstances and needs. For some, the added expertise and assistance that a buyer's agent provides can be well worth the cost – It's actually an investment in peace of mind.
Using their insider knowledge, these professionals have access to a wide range of properties, many of which may not be listed on the open market, and can help you navigate the often-complicated process of buying a property.
They can also help with negotiations and contract review, which can save buyers time and money in the long run.
According to the Australian Taxation Office the cost base of a capital gains tax asset can include expenses such as solicitor expenses, borrowing fees, auction fees, property management fees, and stamp duty.
If a buyer's agent is helping to purchase a property that will be used as an investment, their fee can be included in the cost base and may potentially reduce the amount of capital gains tax owed when the property is sold.
However, if a buyer's agent is helping to purchase a primary residence, their fee is not tax deductible as it is not considered to be an investment-related expense.
The cost of a buyer's agent can vary widely, depending on the services provided and the location of the property and in particular their level of experience.
Some buyer's agents charge a flat fee, while others may charge a percentage of the purchase price. Generally, it costs between 1.5% and 3% of the property transaction.
Sydney buyer's agents tend to work on one of three pricing models:
1. A percentage of the property price - this is usually between 2 and 3% depending upon the level of service provided.
2. A tiered fixed fee - which varies based on the price bracket your budget falls into.
3. A fixed fee - you pay a flat fee not tied to the purchase price of your property.
At Metropole we believe property purchasers put themselves in a better position to save money on their property purchase by investing in a Buyer's Agent.
Although you will spend a fee, you will get access to our years of experience and expert knowledge that will give you a huge advantage over other buyers.
On the other hand, many inexperienced buyer's agents who are not good negotiators, charge a fixed fee. Of course, you want a good negotiator on your side, don't you?
The key difference between a buyer's vs seller's agent is who they represent.
A buyer's agent works exclusively for the buyer to help them buy a property with the least stress, whereas the selling agent works for the vendor to help them sell their property for the best price.
A buyer's agent typically helps a buyer find a property, negotiate the purchase price, and navigate the buying process, while a seller's agent helps a seller market and sell their property, set the listing price, and negotiate with buyers.
Both types of agents are licensed real estate professionals.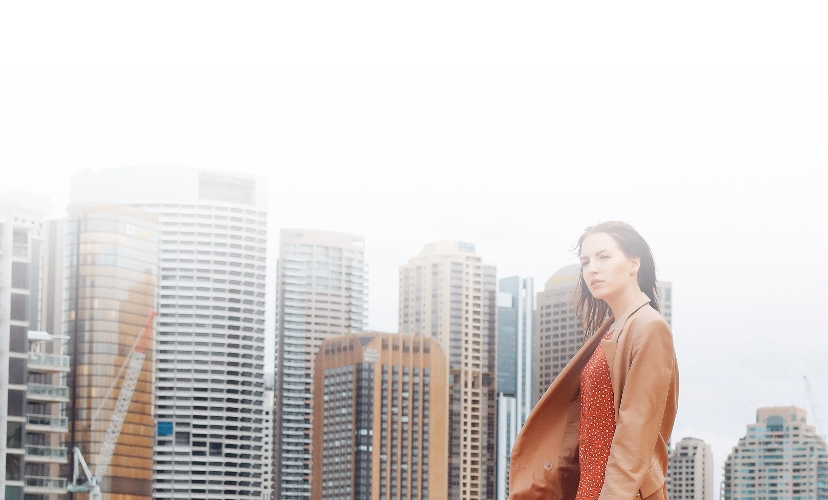 Coming in
to meet with us?
-33.878719
151.235626
A: Sydney, Level 4, Edgecliff Centre 203 - 233 New South Head Road, Edgecliff, NSW, 2027
P: 1300 20 30 30
GET IN TOUCH