$$$
https://cdn.metropole.com.au/wp-content/uploads/2019/06/Metropol_logo_.jpg
Metropole Buyers Agents Brisbane
Url:
https://metropole.com.au/metropole-brisbane/
Suite 4, 742 Sandgate Road
Clayfield
,
Queensland
4011
Are you looking for Brisbane's leading buyer's agent to help you buy your next home or investment property?
Well…you're in the right place.
However, if all you're looking for is a buyer's agent or wanting to know how much their services will cost, this is really a shallow conversation.
At Metropole we believe our clients deserve a deeper conversation about the results they want to achieve. We find most of our clients are looking for:
Security, without taking risks,.
Wealth producing rates of returns from their investments
A great lifestyle.
That's why we'll build you a customized Strategic Property Plan so you get:
Direction – you deserve to move in a known and clear direction.
Certainty – you need to be able to trust the direction you are moving in and the advisors you are using to get there.
Results – you deserve to achieve measurable proven results that will give you the growth, security and the choices you're looking for.
Isn't that really what you you're looking for?
If so, take action today & please have a chat with our team.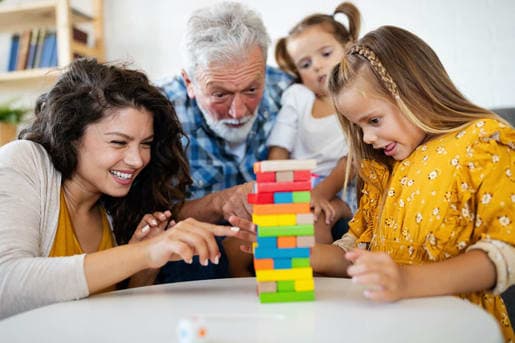 Here's just a few of our team members

Case Studies

Paddington, QLD

"Character Home with Huge Potential."

We purchased this home which is approx. 3km to the CBD in the blue-chip suburb of Paddington in a quiet, tree lined street for one of our clients. It is within walking distance to all amenities and close to their work. The property has character and charm so they can live comfortably now but also provides a blank canvas and they can add value with future renovations.

Tarragindi, QLD

"A-Grade Suburb and a Property with Development Potential.."

We snared this property at a great price for one of our clients. The location was superb being around 6km from the Brisbane CBD in the suburb of Tarragindi. However we originally ruled this property out of consideration as it was priced around $100k over our client's budget. Having originally gone under contract for close to that figure, the contract fell over and with the sellers needing to sell urgently and because of our strong relationship with the selling agent, we snared this property at around our client's budget the very next day.

Geebung, QLD

"Home with long term investment potential.."

We were able to assist our clients Laura and Binay and find them a home to which they could add value through some minor cosmetic upgrades which increased its liveability and "manufactured" around $30,000 of instant equity. Purchase price: $493,000. Upgrades: $17,000. New Value: $540,000.

MORE CASE STUDIES

Testimonials

We've probably bought more properties for clients than any other buyers agent in Australia. Here's what some of our clients are saying:

Daniel and I were extremely happy with the services of Metropole. We have previously purchased (separately) properties through another property investment company acting on our behalf. Although both properties have performed well, the service was not as thorough as Metropole. I have already recommended your company to friends and make no hesitation in continuing to do so. We found Steve to be excellent with his knowledge assisting us to select a property with excellent future capital growth prospects. We look forward to working with Metropole again in the future.

Nick & Daniel Plamenac, Gympie, QLD

Thank you for assisting us in purchasing our first investment property. We are really happy with the property as it met all our strict criteria and are especially pleased with the below-market price that you have been able to negotiate for us! We decided to engage Metropole as our buyers agent after learning more about Michael Yardney and realising that he actually practices what he preaches in his books and seminars and that the organization behind him employs the same highly knowledgeable and skillful strategies in property investing. So this is a thank-you note-for fast tracking our property portfolio.

Mark V, Hamilton, QLD

I just wanted to take this opportunity to thank you all for your hard work in regards to the sale of Lisson Manor in Wooloowin. As you know I have business relations with a number of Buyer's Agents in Brisbane but consider you to be up there with the best I have worked with. Your enthusiasm for real estate is obvious as is your endeavour to get the best possible property, at the best possible price, for your clients. Not only would I be happy to recommend you to my clients I would actively encourage them to use your services in order to secure the right property.

Richard Barlow, Teneriffe, QLD

Throughout the whole process Diane used her personal knowledge and connections in the industry to gain me a great property that has already appreciated much in value… I got a good property in a great location and I would recommend her to anyone.

Tony Strik, Sydney, NSW

Yesterday saw settlement on the above unit. Our first investment property! (read 'first of many'). Frances and I would like to thank you both for your diligent work, assistance and professional service. With your help we were able to purchase a property within a month of our second daughter being born and 24 days after I attended one of your Property Investment Briefings. Now it is a question of taking a deep breath, letting the dust settle and then contacting you to see about a second investment. In the meantime, if you come across a property you think we should know about, please contact us.

Tony Cockerill, Director, MineNet Consulting Pty Ltd
Brisbane property outlook
Brisbane's house prices remained resilient over 2020 when other markets were impacted by the economic impact of COVID-19. Now, moving forward, the Sunshine State will shine with strong demand for homes, particularly in lifestyle areas, likely to deliver double-digit capital growth over the next 12 months.
Brisbane house prices have increased 7.4% over the last quarter alone and are up 25.1% over the last year.
Contact Us
-27.417910
153.055588
Brisbane
A: Brisbane, Suite 4, 742 Sandgate Road, Clayfield, 4011
P: 1300 20 30 30
GET IN TOUCH