$$$




https://cdn.metropole.com.au/wp-content/uploads/2019/06/Metropol_logo_.jpg


	

Metropole Buyers Agents Brisbane


	
	
	

Url: 

https://metropole.com.au/metropole-brisbane/



	


		
		
	


	


		

Suite 4, 742 Sandgate Road


		

Clayfield

, 

Queensland

 

4011


	



Why use Metropole's Brisbane Buyer's Agency for your next property purchase?
As Australia's leading property buyer's agency, we have been providing reliable expert service for more than 40 years. During that time, we have been actively involved in the markets through multiple property cycles.
Since 1979
Known . Proven . Trusted
5+ Billion
Dollars in transactions
Multi award
winning team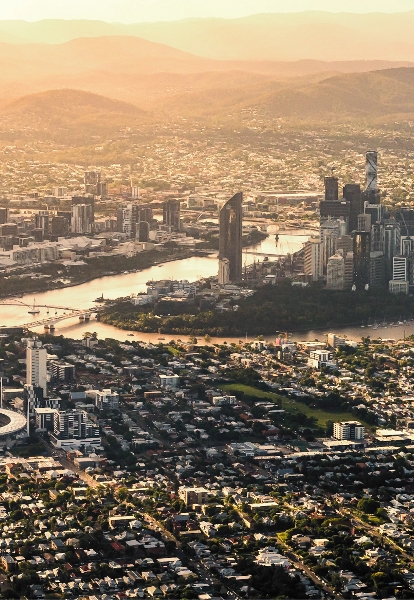 What we buy and
who do we buy it for?
Metropole buyer's agents are seasoned pros in the Brisbane real estate market. From purchasing properties in the $750,000 range to those that are worth multiple millions, we can find the option that fits your needs. Buyers from Queensland, other Australian states, and overseas, can rely on us to locate their first home, a luxury residence, or lucrative investment opportunity. You can safely put your trust in our knowledge and experience - we've got the track record to turn your dreams into reality.
Read more
What separates
the best buyer's advocate from the rest?
Let Metropole Brisbane buyer's agents turn the playing field in your favour. Allow us to become your unfair advantage in this competitive and sometimes complex world of property. Selling agents assist vendors in achieving the highest possible price by working on their behalf. That is why it's vital to have a Metropole buyer's agent in your corner - we are experienced property buyer's agents, and specialists in negotiations, acting strictly in your interests, to stack the odds in your favour.

VS
OTHER BUYER'S AGENTS
Metropole's professional team is arguably the most experienced team in Australia. We've been serving Australians since the late 70s. How many other buyer's agents can claim that?
Experience
Nobody else in the industry holds the same experience.
There isn't just one property market out there. Metropole understands and monitors the broader markets, as well as the local ones on the ground, within the right suburb(s). Having buyer's agents from Metropole as part of your team, will ensure that you can capitalise on the market and buy the right property, in the right location.
Market knowledge
It will take a long time for the average buyer's agent to get the same knowledge and resources that Metropole provides.
Our team at Metropole are experienced buyer's advocates and professional negotiators. Allow us to protect your interests.
Negotiation skills
Don't allow yourself to be the training ground for an inexperienced buyer's agent.
Metropole is on the speed dial of an extensive network of selling agents - allowing you to benefit from deals that are not yet advertised - pre-market and off-market opportunities.
Network
Most buyer's agents don't have the same range of resources and expertise as Metropole's buyer's agents, that operate on a larger scale.
Metropole Brisbane has been lauded with a large number of awards due to their high level of professionalism and ethical standards. This is further enhanced by hundreds of positive reviews on Google and other platforms.
Professionalism
and integrity
Most buyer's agencies just can't be compared.
Metropole offers a customized service, making sure that each client's particular wants and needs are met.
Tailored service
Most buyer's agents use the same 'cookie - cutter' approach for each deal, rather than tailoring to your needs, in such an important purchase.
Metropole's service doesn't stop when we negotiate the deal. We go above and beyond, offering follow-up and ongoing support, to ensure a rewarding and satisfying customer experience.
Follow-up and
after-sales service
Most buyer's agents can't wait to close the deal and move onto the next.
Metropole Brisbane offers more than a simple buyer's agency service. We provide a holistic range of services to help you safely grow, protect and pass on your wealth.
A holistic approach
Most agents only specialise in the purchase of a property in their local area.
Case Studies
Paddington, QLD
"Character Home with Huge Potential."
We purchased this home which is approx. 3km to the CBD in the blue-chip suburb of Paddington in a quiet, tree lined street for one of our clients. It is within walking distance to all amenities and close to their work. The property has character and charm so they can live comfortably now but also provides a blank canvas and they can add value with future renovations.
Tarragindi, QLD
"A-Grade Suburb and a Property with Development Potential.."
We snared this property at a great price for one of our clients. The location is superb, being around 6km from the Brisbane CBD, in the suburb of Tarragindi. However, we initially ruled this property out, as it was priced around $100k over our client's budget. This property originally went under contract at this higher figure, but the contract fell over. With the sellers needing to sell urgently and due to our strong relationship with the selling agent, we snared this property around our client's budget the very next day.
Geebung, QLD
"Home with Long-term Investment Potential.."
We were able to assist our clients, Laura and Binay, to find a home that they could add value through some minor cosmetic upgrades. This increased the property's liveability and "manufactured" around $30,000 of instant equity.
MORE CASE STUDIES
What our clients say
Nick & Daniel, Plamenac Gympie, QLD
Daniel and I were extremely happy with the services of Metropole. We have previously purchased (separately) properties through another property investment company acting on our behalf. Although both properties have performed well, the service was not as thorough as Metropole. I have already recommended your company to friends and make no hesitation in continuing to do so. We found Steve to be excellent with his knowledge assisting us to select a property with excellent future capital growth prospects. We look forward to working with Metropole again in the future.
Mark V Hamilton, QLD
Thank you for assisting us in purchasing our first investment property. We are really happy with the property as it met all our strict criteria and are especially pleased with the below-market price that you have been able to negotiate for us! We decided to engage Metropole as our buyer's agent after learning more about Michael Yardney and realising that he actually practices what he preaches in his books and seminars, and that the organization behind him employs the same highly knowledgeable and skilful strategies in property investing. So this is a thank-you note-for fast tracking our property portfolio.
Richard Barlow, Teneriffe, QLD
I just wanted to take this opportunity to thank you all for your hard work in regards to the sale of Lisson Manor in Wooloowin. As you know I have business relations with a number of Buyer's Agents in Brisbane but consider you to be up there with the best I have worked with. Your enthusiasm for real estate is obvious as is your endeavour to get the best possible property, at the best possible price, for your clients. Not only would I be happy to recommend you to my clients, I would actively encourage them to use your services in order to secure the right property.
Tony Strik, Sydney, NSW
Throughout the whole process, Diane used her personal knowledge and connections in the industry to gain me a great property that has already appreciated a lot in value… I got a good property in a great location and I would recommend her to anyone.
Tony Cockerill, Director, MineNet Consulting Pty Ltd
Yesterday saw settlement on the above unit. Our first investment property! (read 'first of many'). Frances and I would like to thank you both for your diligent work, assistance and professional service. With your help we were able to purchase a property within a month of our second daughter being born and 24 days after I attended one of your Property Investment Briefings. Now it is a question of taking a deep breath, letting the dust settle and then contacting you to see about a second investment. In the meantime, if you come across a property you think we should know about, please contact us.
VIEW MORE
Some of the most
frequently asked questions
Highly experienced buyer's agents are well-versed both in the broader real estate market, as well as all the aspects related to the location(s) that interest you.
Metropole Buyer's Agents know where to find the most promising properties in Brisbane. They have access to a vast network of other professionals, including selling agents and have been at this for longer than most.
This depends on what you need are and what your particular situation is. A buyer's agent may certainly be worth the cost if their expertise and support can buy you a profitable deal & peace of mind.
Your buyer's agent's expertise & professional network should give you access to every property on the market as well as off market opportunities. Furthermore, they should steer you through the maze of property and negotiate a great deal on your behalf. Ultimately, this should save you time and money.
If you buy real estate in Queensland as an investment with the help of a buyer's agent, the fee can be included in the cost base, which may lower capital gains tax. However, if the property is intended to be the primary residence, the buyer's agent fee will not be allowed as a deduction on the purchaser's taxes since it does not pertain to an investment.
The cost of buyer's agent services may vary based on the area, the type of assistance required, and the skill level of the agent. Some agents set a fixed fee, while others charge a percentage of the sale.
Buyer's agents in Queensland are not required to follow specific rules and regulations when it comes to fees, but typically charge an equivalent of 1% - 2.7% of the property's sale price.
Sure some buyer's agents charge a fixed fee rather than a variable fee but at Metropole Brisbane buyer's agents we feel variable fees can be more fair than fixed fees, as they can take into account the actual amount of work required for a particular transaction. A fixed fee may be too high or too low depending on the specific circumstances of the transaction.
Beginning buyer's agents, who are not confident negotiators may charge a fixed fee to make the proposition more attractive. However, wouldn't you rather have a seasoned negotiator with years of experience on your side?
The major difference between a buyer's agent and a seller's agent is who they work for.
Buyer's agents focus on helping the buyer get the best deal on the property, and they remove much of the stress of the property transaction, with some piece of mind thrown in for good measure, whereas the selling agent serves the vendor, doing everything they can to get the most money from the property transaction.
A buyer's agent typically works to help their client find a property, negotiate the purchase price and ensure the buying process runs smoothly. On the other hand, a seller's agent works to advertise and sell the property, establish the asking price, and liaise with prospective buyers.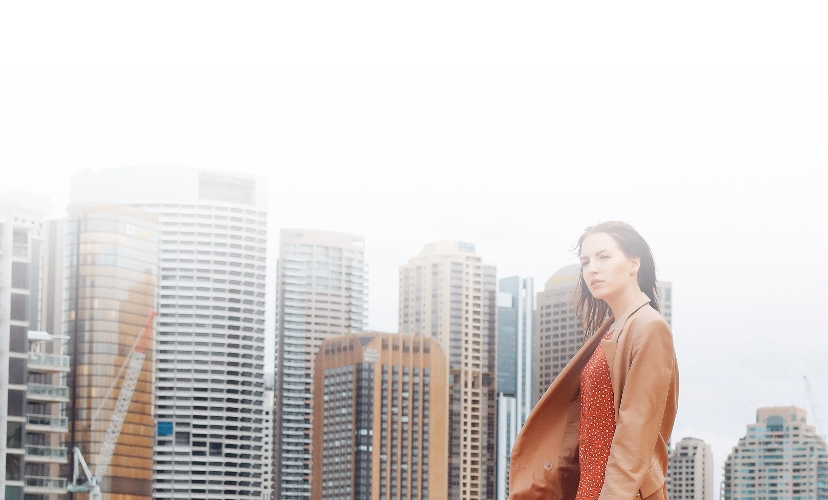 Coming in
to meet with us?
-27.417910
153.055588
A: Brisbane, Suite 4, 742 Sandgate Road, Clayfield, 4011
P: 1300 20 30 30
GET IN TOUCH