Please use the menu below to navigate to any article section:
Melbourne is continuing to grow, becoming an ideal area for many young professionals working in the CBD.
Whether you're moving from somewhere else or you're selling your Melbourne property and deciding where to move to next, some of the five suburbs outlined here might stand out to you.
These suburbs all give easy access to the CBD, food and entertainment.
1. Richmond
Richmond is located about 6km east of Melbourne.
It's highly accessible in terms of public transport options including five train stations and six tram routes.
The median house price in the area is about $1,167,000 and the median unit price is $592,500.
You'll see everything from Victorian terrace houses, modern architectural townhouses to converted warehouses in Richmond.
The suburbs is trendy and full of entertainment options like music venues, nightlife, bars, sports grounds and more.
It's also super diverse in terms of its multicultural population and its openness to the LGBTQ+ community.
If you're a young professional looking for an endless list of things to do and places to see, Richmond is the suburb for you.
2. South Yarra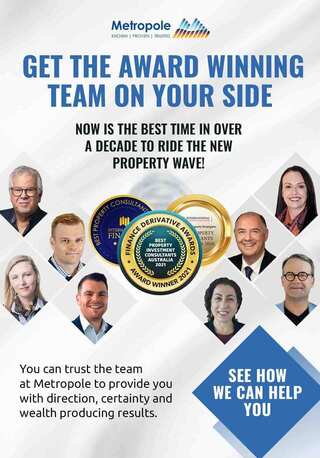 Stay in the know. Subscribe to our property commentary newsletter.
South Yarra is another area that's located just outside of the CBD, about 4km south-east of the city's centre.
This suburb is for the young professionals who love the hustle and bustle.
It won't be cheap to live here with a median house price of $1,642,000 and median unit price of $559,500, but it will give you access to a high-end lounges, art galleries, bistros and shopping precincts.
3. Collingwood
Collingwood on the other hand is located about 3km north-east of Melbourne, offering a median house price of $957,500 and a median unit price of $561,875.
Similarly to Richmond, you'll find Victorian cottages and warehouse locations.
Collingwood is also home to a wide range of people yet maintains a great community spirit.
4. Carlton
Carlton is another northern suburb, located just above the Melbourne CBD. Median house prices are $1,310,000 and median unit prices are $375,000. It's known for its popularity with university students but is also a great home for young professionals.
The central entertainment hub is known as 'Little Italy' where you'll find unique cafes, bars, ice-cream parlours and more to enjoy.
Carlton also offers a range of other attractions to enjoy.
5. St Kilda
St Kilda is located about 6km south-east of Melbourne's CBD.
The suburb is ideal for those looking to live near the beach and near a thriving nightlife scene. It offers easy train and tram links to the city and surrounding areas, making it convenient for young professionals.
If you're a young professional hoping to start a family, the suburb is also home to a number of public and high schools.
Median house prices are $1,572,5000 and median unit prices are $520,000.
Final words
The suburbs of Melbourne are lush with culture, diversity, and boundless options for food and entertainment.
The streets and public transport options are well thought out and make it easy for young professionals to get to where they need to be.
Whether you're a recent graduate or an accomplished professional, if you're looking for lively neighbourhood, you're sure to find a place for you in Melbourne.
Guest author: Ellen Orton is the Head of Business Operations at OpenAgent.com.au, an online agent comparison website helping Australians to sell, buy and own property.