There are various advantages and disadvantages for living in or buying a property in the big smoke (the CBD) compared to in the suburbs.
Whether you're choosing where to buy a home for yourself or looking to buy an investment property, it's important to consider the different living conditions that present themselves.
Reasons for living in the city
Close proximity to everything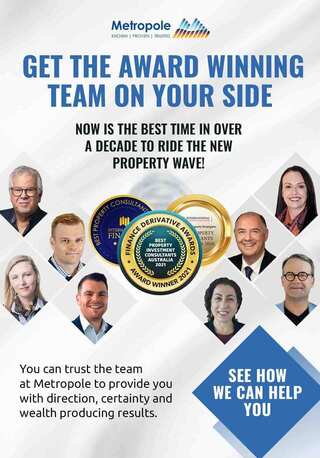 Stay in the know. Subscribe to our property commentary newsletter.
Of course, one of the biggest advantages to big city living is the close proximity to pretty much everything.
Restaurants, bars, shopping and entertainment all seem to be on your doorstep.
Plus, if anything is further away, living in the city means you're close to public transport, making everything else accessible too.
24/7 access to shops
Most big cities have a range of shops that are open all hours, or at least a lot later compared to those in the suburbs.
Rather than having to plan your day around when stores close, you have more freedom to do your shopping when it suits you best.
High density
Another big advantage of living in the big city is the sheer amount of people living near you.
This makes it easier for you to meet new people and find friends.
However, the crowds have proven to be overwhelming, making the high density of city living a disadvantage for some people.
Reasons for living in the suburbs
Lower cost of living
Living in the suburbs offers a lower cost of living and potentially cheaper property prices.
Source: OpenAgent.com.au
For instance, in recent data on the salary you need to buy a house, it was found that in Tasmania, the median weekly earning was $718.75 and the estimated weekly repayment based on a median priced house was $366.
This would mean 50.92% of an average income would be going to a home loan.
However, when the same figures were calculated based on the city of Hobart specifically, the estimated weekly repayment was $508, $142 more compared the the state average.
Despite the median weekly earning being only slightly higher at $752, the cost of living is significantly higher.
Source: OpenAgent.com.au
In fact, when comparing the earning to repayment ratio, living in a big city would place 16.63% more mortgage stress on you.
Bigger property
On a similar note, not only is property cheaper in the suburbs, you can also find spaces that are significantly bigger compared to what's on offer in the city.
Often, you have to pay a premium for larger properties in the city whereas properties in the suburbs are often priced at a more affordable entry point.
Peace and quiet
With a slower pace, suburban living tends to offer more peace and quiet compared to the city.
Since the density of people and properties is significantly lower, it's easier to relax.
Lower turnover rates
People tend to stay in one area of a suburb longer in comparison to those living in the city.
This means there is more potential to build long-lasting relationships even if there are less new people to meet.
If you're an investor, there tends to be a lower turnover rate of tenants so you can rest assured your income is somewhat stable.
Which is better?
Ultimately, the option that's better for you will depend on your lifestyle and goals.
However, in the long run, opting for A-grade homes or investment grade properties in inner and middle ring suburbs will give you the best return in comparison to other options.
Guest author: James Pointon is a Commercial Manager at OpenAgent.com.au, an online agent comparison website helping Australians to sell, buy and own property.