Brisbane's rate of growth in housing values has eased sharply, reducing from a quarterly trend of 8.5% through the December quarter to 2.7% in the June quarter.
The monthly rise was just 0.1% in June.
If this trajectory continues, we are likely to see Brisbane housing values declining on a month-to-month basis through July.
Growth conditions are cooling more noticeably for houses than for units.
Over the quarter Brisbane house values were up 2.5% compared with a 3.5% rise in unit values.
As the market slows, the number of home sales through the June quarter was estimated to be -7.5% below the same period last year.
Less demand has also flowed through to a consistent rise in advertised stock levels, along with a rise in average days on market and higher vendor discounting rates.
Here's what's happening in Brisbane property
Brisbane's property values are forecast to perform strongly in 2021.
Brisbane was less vulnerable to the pandemic-driven economic downturn last year, taking a smaller hit from lower immigration and benefiting from people moving to the Sunshine State for lifestyle reasons.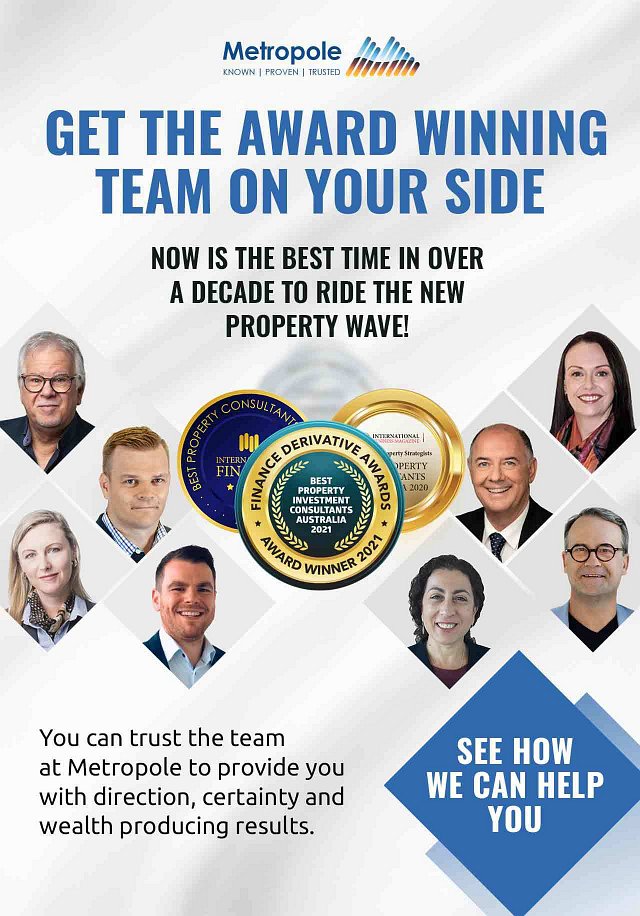 Stay in the know. Subscribe to our property commentary newsletter.
The strong demand for detached houses in Brisbane, particularly in the inner and middle ring suburbs, and outstanding demand for lifestyle areas,is likely to lead to
double digit price growth over the next 12 months,
however the demand for apartments is likely to remain softer.
Westpac Bank recently updated its property forecasts, with Brisbane prices tipped to surge 20 percent between 2022 and 2023, meaning Brisbane is likely to be the one of the best performing property market over the next few years.
Of course, while some locations in Brisbane have strong growth potential, and the right properties in these locations will make great long-term investments, certain submarkets should be avoided like the plague.
Increased by demand for Brisbane houses has been underpinned by increasing consumer sentiment, historically low interest rates and internal migration considering the relative affordability of houses in Queensland compare to Sydney and Melbourne.
Similarly, popular areas of the Gold Coast and Sunshine Coast have enjoyed strong demand considering the increased flexibility of being able to work from home and commuting to the big smoke less frequently.
At the same time property investor activity has been strong, particularly for houses, not only coming from locals but from interstate investors who see strong upside in Brisbane property prices as well as favourable rental returns.
Of course, there is not one Queensland property market, nor one south-east Queensland property market, and different locations are performing differently and are likely to continue to do so.
Houses remain a firm favourite of prospective home hunters and investors, with demand rising post-lockdown and it remains significantly elevated compared to last year.
However, apartment demand has been sliding and, in general, apartments in Queensland are a higher risk investment than houses, particularly due to a high supply of apartments that are unsuitable for families or owner occupiers.
Cheaper accommodation, lifestyle considerations, and the effects of coronavirus are likely to have been amongst the many factors leading to Brisbane gaining more net interstate migration than any other capital over the September quarter 2020.
3,200 people moved to the Sunshine State according to recent data from the Australian Bureau of Statistics.
Source of graphic – The Urban Developer
Brisbane's rental markets Unlike its southern cousins, the Brisbane rental markets remain strong with lower vacancy rates, house rentals rising strongly and apartment rentals rising for the first time in five years.
The following chart shows how the number of properties available for rent in Brisbane has been falling quickly they have been leased.
Brisbane's top performers 2021
Queensland housing markets continue to show robust performance.
Dwelling values across the state are currently 13.7% above the previous record high.
Across the 82 SA3 sub markets of Queensland, 77 saw an increase in dwelling values over the three months to April 2021.
The highest quarterly increase was 10.2% across Nambour in the Sunshine Coast.
Across Brisbane, the largest quarterly increase was across the Kenmore – Brookfield – Moggill SA3 market.
As with Sydney and Melbourne, there is a strong correlation between the prices of dwellings in markets and recent growth performance.
This means the 'higher end' of the Brisbane market is generally making larger gains.
CoreLogic tiered indices data suggests that across the top 25% of values in the Brisbane market, the change in values over the 3 months to April was 6.8%, compared to a 5.3% rise across the middle of the market, and gains of 3.2% across the bottom 25% of values. Areas with large, family homes have been particularly popular.
Strong sales volumes have also reflected the heightened demand across Queensland.
Brisbane sales volumes increased 25.6% in the 12 months to April, and the rest of state saw annual sales volumes 40.4% higher over the year. There were 70,152 dwelling sales in the 12 months to April 2021 across Regional Queensland, which is the highest volume since May 2008.
What's driving the Brisbane housing market?
There are multiple factors which have contributed to an increase in demand across the state alongside low mortgage rates.
Interstate migration to Queensland has remained a tailwind for housing demand.
Migration data suggests that the Sunshine state has been particularly popular since the onset of COVID-19.
The latest (provisional) data for the December 2020 quarter suggests that net interstate migration to Queensland reached 9,763, the highest volume since December 2003.
More detailed data on recent quarters of interstate migration suggests that 27.5% of the quarterly increase in arrivals came from Melbourne. Together, Melbourne and Sydney departures accounted for 42.5% of interstate arrivals to Queensland in the December quarter.
Another appeal of housing markets across Brisbane and the rest of Queensland, is that values remain relatively low, particularly relative to recent acceleration of values across the other east coast cities of Canberra, Melbourne and Sydney.
With typical mortgage rates at record lows, CoreLogic estimates around 41 % of properties across Greater Brisbane would be cheaper to service a mortgage than rent.
This compares to 30.3% of properties across the ACT, and just 3.3% of properties across Melbourne, and 2.1% of properties across Sydney.
The high share of properties that may have cheaper mortgage serviceability than rent is also a function of fairly robust growth in rents across Brisbane, where house rents increased 6.4% in the 12 months to April, and unit rents increased 2.1%.
Strong economic conditions across the state have also helped to fuel demand in a range of housing markets. Across Wide Bay, a recent uplift in domestic tourism, coupled with a desirable lifestyle offering for owner-occupiers, has led to the highest year-on year uplift in sales volumes of the regional Queensland markets.
As tourism operators try to attract staff to the region, vacancy has reportedly become so low that employers are trying to source rental accommodation for employee share house living arrangements. The outlook for Queensland housing markets remains strong throughout the rest of 2021. There are pockets of relatively weak performance associated with resource markets, but these may eventually pick up amid the general rise in commodity values.