The Brisbane housing market has continued to rise in value, with CoreLogic's all dwellings index recording a 1.5% rise over the month to be 5.0% higher over the past year.
You can also check out the local reports for Melbourne and Sydney.
Similar to other cities, growth in values has been skewed towards houses, which have risen 5.9% compared with a 1.1% lift in unit values over the 12 months to February.
House values reached a new record high in February, however, units remain 10.3% below their 2010 peak in value and roughly in line with where they were in 2007.
As market conditions improve, buyer demand has been rising.
Our estimate for home sales over the past three months is tracking 25% higher than a year ago.
This rise in demand is occurring while listing numbers remain 28% below last year's level, demonstrating a mismatch between supply and demand.
With market conditions favoring sellers, the median vendor discounting rate has fallen to a new record low of 2.8%, demonstrating a tough negotiation environment for buyers amidst such tight supply levels.
Here's what's happening in Brisbane property
Brisbane's property values are forecast to perform strongly in 2021.
Brisbane was less vulnerable to the pandemic-driven economic downturn last year, taking a smaller hit from lower immigration and benefiting from people moving to the Sunshine State for lifestyle reasons.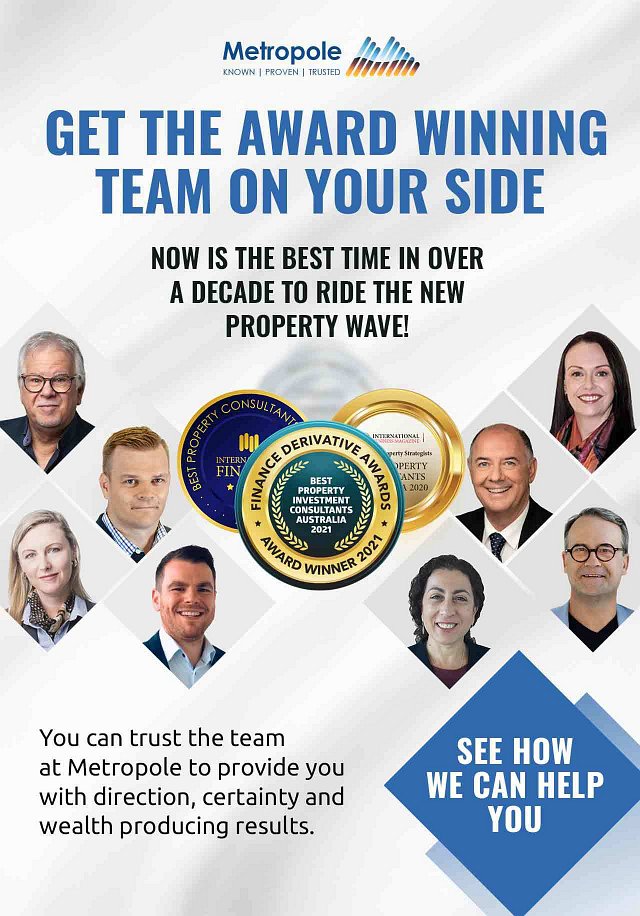 Stay in the know. Subscribe to our property commentary newsletter.
The strong demand for detached houses in Brisbane, particularly in the inner and middle ring suburbs, and outstanding demand for lifestyle areas,is likely to lead to
double digit price growth over the next 12 months,
however the demand for apartments is likely to remain softer.
Westpac Bank recently updated its property forecasts, with Brisbane prices tipped to surge 20 percent between 2022 and 2023, meaning Brisbane is likely to be the one of the best performing property market over the next few years.
Of course, while some locations in Brisbane have strong growth potential, and the right properties in these locations will make great long-term investments, certain submarkets should be avoided like the plague.
Increased by demand for Brisbane houses has been underpinned by increasing consumer sentiment, historically low interest rates and internal migration considering the relative affordability of houses in Queensland compare to Sydney and Melbourne.
Similarly, popular areas of the Gold Coast and Sunshine Coast have enjoyed strong demand considering the increased flexibility of being able to work from home and commuting to the big smoke less frequently.
At the same time property investor activity has been strong, particularly for houses, not only coming from locals but from interstate investors who see strong upside in Brisbane property prices as well as favourable rental returns.
Of course, there is not one Queensland property market, nor one south-east Queensland property market, and different locations are performing differently and are likely to continue to do so.
Houses remain a firm favourite of prospective home hunters and investors, with demand rising post-lockdown and it remains significantly elevated compared to last year.
However, apartment demand has been sliding and, in general, apartments in Queensland are a higher risk investment than houses, particularly due to a high supply of apartments that are unsuitable for families or owner occupiers.
Cheaper accommodation, lifestyle considerations, and the effects of coronavirus are likely to have been amongst the many factors leading to Brisbane gaining more net interstate migration than any other capital over the September quarter 2020.
3,200 people moved to the Sunshine State according to recent data from the Australian Bureau of Statistics.
Source of graphic – The Urban Developer
Brisbane's rental markets Unlike its southern cousins, the Brisbane rental markets remain strong with lower vacancy rates, house rentals rising strongly and apartment rentals rising for the first time in five years.
The following chart shows how the number of properties available for rent in Brisbane has been falling quickly they have been leased.
Brisbane Property Top Performers 2020
2020 was a challenging year for all our property markets due to COVID-19 and a recession, but Brisbane's property values remained resilient over the year and is now forecast to perform strongly in 2021.
During recent months houses in Brisbane have enjoyed improve demand and the number of transactions in the Brisbane housing market are higher and they were pre-Coronavirus.
Of course, there is not one "Brisbane property market" and some segments outperformed others. Here are some of the best of the best for Brisbane's housing markets in 2020:
These are the Brisbane Suburbs with the top sales in 2020
The best of the best in Brisbane property markets
As Australia's second largest city, Melbourne's housing markets are vast and diverse.
These are some of the best performing segments…
And these are Regional Queensland's top performing locations.