Where will our property markets be in 3 years?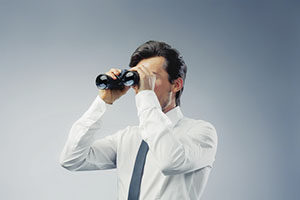 That's a question people are asking now that our real estate markets have moved to the next stage of the property cycle — one of slower growth in some areas and falling values in other locations.
Well there's good news for those interested in the Brisbane property market forecast.
BIS Oxford Economics suggests that while some property markets around Australia will languish, Brisbane's housing market is likely to be the best performing property market over the next 3 years.
So what's ahead?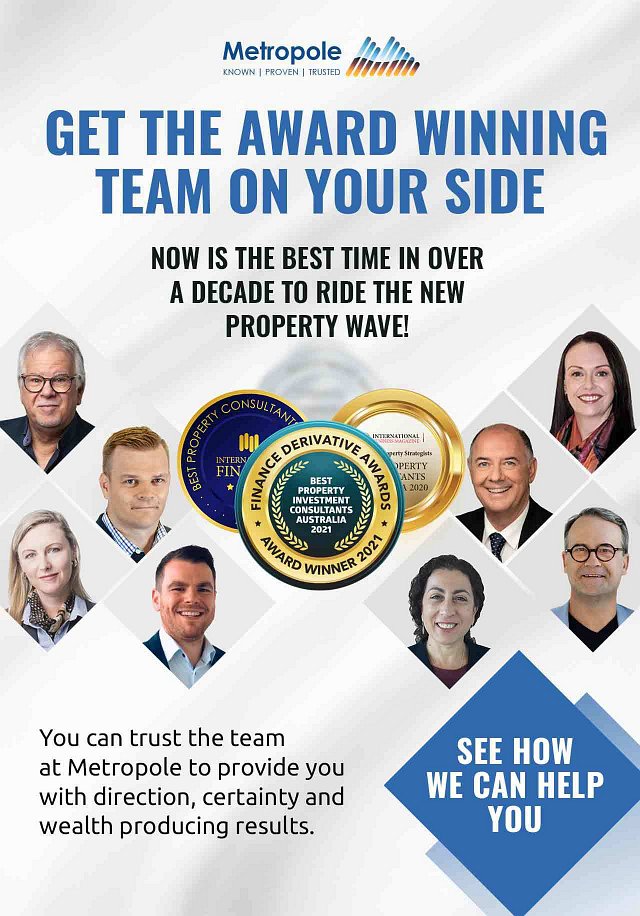 Stay in the know. Subscribe to our property commentary newsletter.
In short…the overall Australian housing market will experience
a soft landing
 with further price falls in the short term.
Taking inflation into account, modest price declines were forecast in most capital cities over the next 12 months.
And then all capital cities will turn around and show price growth over the next 3 years, but the results will be fragmented.
Source:  ABC
BIS suggests the current slowdown is due to tighter lending criteria, particularly a crackdown on interest-only loans, and record levels of dwelling construction being completed (above 200,000 per year), which may lead to an oversupply in some states.
Our research suggests there is already an oversupply of inner CBD apartments already — especially in the Brisbane, Perth, Canberra and to a much lesser extent Melbourne property market.
Record population growth continues to fuel demand for housing, maintaining an
Brisbane Property Market Forecast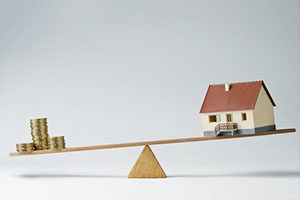 Median house price in June: $550,000
Forecast median house price June 2021: $620,000
Growth 2018 to 2021: 13%
BIS's forecast is that Brisbane will see the strongest growth of any property market over the next three years, jumping 13 per cent to a median of $620,000.
Brisbane's property market will continue to perform well at a time when many other markets are languishing.
As always, the markets will remain fragmented.
Some areas underperformed, 68 suburbs far exceeded the average level of growth and almost a dozen Brisbane suburbs had double digit price growth over the last year.
While Brisbane house prices are growing, the unit market is still suffering from an oversupply of new apartments.
Amongst the best performing suburbs over the past 12 months were Indooroopilly, where the median house price increased by 24.1 per cent to $1.01 million and Paddington where the median house price rose 19.8 per cent to $1,269,500.
Brisbane real estate has been buoyed by steady population growth driving demand and underpinned by good economic fundamentals including jobs creation and a low unemployment rate.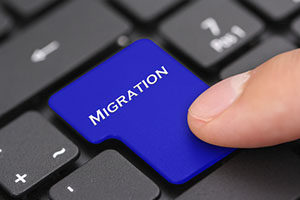 Queensland has now become the number-one destination for internal migration, taking over from Victoria and overseas migrants are starting to see Brisbane as the place to be, bringing 12,847 residents into the city.
With the supply of new and off the plan apartments in Brisbane's CBD and inner ring outstripping demand, and estimates of another 15,000 apartments flooding the Brisbane market in the next year, there is little prospect of capital growth or rental growth in Brisbane's apartment market in the near future.
On the other hand there are great investment prospects buying well located houses in Brisbane's inner and middle ring suburbs where capital growth is likely to continue to perform well.
WHAT CAN YOU DO TO STAY AHEAD?
As signs point to softer growth conditions for Australian property over the coming months, independent professional advice and careful consideration will be as important as ever in navigating Australia's varied market conditions.
If you're looking for independent advice about how to take advantage of the opportunities the Brisbane property market will present, no one can help you quite like the independent property investment strategists at Metropole.
Remember the multi award winning team of property investment strategists at Metropole have no properties to sell, so their advice is unbiased.
Whether you are a beginner or a seasoned property investor, we would love to help you formulate an investment strategy or do a review of your existing portfolio, and help you take your property investment to the next level.
Please click here to organise a time for a chat. Or call us on 1300 20 30 30.
You may also be interested in reading: