Buying a home
"Oakley East, VIC."
A family of 4 in search of their first home… wanting to remain in the area where they were currently living to not disrupt their lives.
When we found the home, it was very familiar with what they were currently living in and only a 7-minute drive away.
This home was on the market and priced well above our spending. Negotiations took several days. We successfully purchased within their budget and well under intrinsic value. Comparable homes had sold $25-$30K more.
Buying a home
"Carrum, VIC."
Our client was a first home buyer who came to us with his strategic plan. He had read all the Michael Yardney books and listened to all the podcasts and subscribed to our newsletters. 
First home buyers need Buyers Advocates to keep them focused on why they are buying. Their first home is more likely not their forever home, therefore the investment mindset is needed.
We negotiated and successfully purchased the home for less than intrinsic value. Comparable sales were $30-$40,000 higher.
Buying a home
"Carrum Downs, VIC."
Buying the first home for the client was refreshing for us. We were reminded of the raw and real emotions first home buyers experience.
The client was ready to purchase his first home and did not want to make any costly mistakes. 
The reason we focused on this property was a) its location and b) its accommodation and c) the value and price.
Buying a home
"41 Redford Crescent, McDowall, QLD."
After her divorce, single mum Rebecca Windle was looking for a new home for herself and her boys to call home. Her search was very particular, as she needed the location to be convenient for the boys' schooling and she wanted an extra 'granny flat' so that her father could come and stay also.
Through friends of friends, Rebecca was referred to me to see if we could help her find her dream home. She knew the suburbs she was wanting were very popular and the market was very hot. Within 4 weeks, we managed to find and secure a perfect home that the boys absolutely love. 
Buying a home
"104 Paramount Circuit, McDowall, QLD."
Finlay Casey was a single young male that was looking to purchase his first home. Before reaching out to us, he had been searching and making offers for over 6 months. Every time he kept missing out, the market was moving higher. It was after missing out yet again that he quickly realised that he needed help to secure a property. 
Within 2 weeks of signing up, he was very excited as we had managed to secure an off-market property that ticked all of his boxes. Results like this show the importance of using an experienced Buyers Agent that has lots of connections in the area you want to purchase in.
Buying a home
"12 Gumleaf Court, Albany Creek QLD."
After selling their home to upgrade, Jonathan and Rebecca Staples quickly realised that the market was moving very quickly and their dreams of upgrading were harder than they thought.  Although they had a long settlement — they ended up homeless and living in the downstairs area of their parents' home.  
Rebecca had all the online searches set up and was actively sending us through what she thought were great options. We thoroughly investigated each one and showed them why we were rejecting most. With our help and guidance, we kept them from panic buying a lemon property and secured their dream home in their dream suburb.  
Buying a home
"Randwick, NSW."
The property was viewed off-market prior to the Auction campaign beginning, clients went through and liked the size, location the add-value potential. (Small security block, walk to the newly completed light rail, downhill walk to Coogee Beach, walk to UNSW, Walk to POWH and in a great school catchment area) so we prepared for the Auction. (Finance, contract review, strata review, budget set- we were ready). There were 5 registered bidders. We were successful on the day!
The clients have since renovated the bathroom and are very happy with their first home.
Buying a home
"Rushcutters Bay, NSW."
We viewed the property on Thursday — showed clients on Saturday — were advised that owners were open to offers prior to the auction so did all the due diligence and submitted the offer on Monday. The vendor was in Singapore so we had to wait for an overnight response but purchased it on Tuesday. We negotiated a later settlement due to Christmas shut down to avoid downtime and not being able to get trades in.
The reason we focused on this property was a) its location (close to Rushcutters Bay, parks, transport, shops, restaurants, cafes) and b) its rooftop terrace — as big as the apartment which has a Harbour & city view.
Buying a home
"Hampton, Melbourne."
Selina and John – busy professionals with a young family, who have never bought a home before knew it was important to have a professional on their side.
We viewed and shortlisted many homes prior to viewing 3 bayside properties with Selina and John, the 3rd property being the right fit.
Selina and John also took guidance from the Metropoles Construction Team and set out a plan of action on these items and had the work carried out prior to moving in.
Buying a home
"Marrickville, Sydney."
Young couple looking to achieve financial independence in the next 20-30 years. Dona James-Wells purchased an investment-grade apartment for them in Marrickville in late July 2018 for $495K which was well below market value.
The estimated appraisal as of October 2018 (less than 3 months on) is $550K+ which represents a 57.12% appreciation. As a result, Ema and Sean are now in a position to proceed with another investment-grade property.
Buying a home
"Mitchelton, Brisbane."
Kelly is a time-poor businesswoman looking to grow her wealth, so she did not have the time to research and attend open homes.
Metropole assisted by being able to source properties that were on market and also off-market. Our Buyers Agents were able to navigate and find a property where we could add equity with an immediate cosmetic renovation.
We were able to assist them with the project management of the renovation and hand it over to find a tenant. Estimated Equity upon completion of $45,000.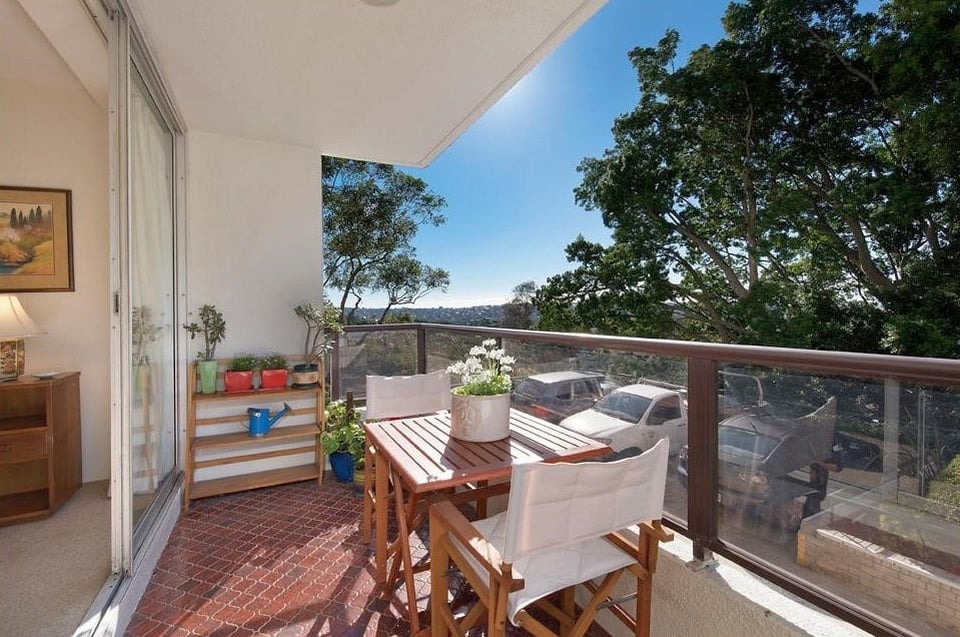 Buying a home
"Bondi, Sydney."
John and Lily — an older couple wanted their first home together after renting for their entire life. As they were older we had to be conscious of access and walkability considerations. Plus they wanted to be close to transport and lifestyle precincts.
We were able to purchase at auction an apartment for them:
— Two bedrooms
— Great ocean and district views
— Internal access to lock-up garage
— Internal laundry with the potential to add a second toilet
— Easy level access with short walking distance to all amenities
Buying a home
"Glen Iris, Melbourne."
Stewart and Bree – rentvestors, who understood the importance of buying a house that would offer excellent long-term growth.
Initially, they were looking to purchase a large apartment within the CBD as they felt it would best fit within their budget, lifestyle, and family needs.
During our discussion, we suggested they consider a villa unit, which is similar to a small house that would allow them to obtain their own outdoor space and room for their growing family.
Buying a home
"Bentleigh East, Melbourne."
Family of 5, Paul and Virginia, and their two teenage daughters and one primary-school-age son. On looking to return to Melbourne they had lost touch with the market and what they would obtain for their budget and needs.:
— Schools to suit all three children that were a short drive or bus ride
— No more than 40 min Bike ride for Paul into the CBD
— 4 Bedrooms
Within 24hrs of Virginia arriving and taking her through three houses, we selected the most suitable one. In another 24hrs of negotiation, we were successful in securing the property along with lining up the settlement with the families moving time.
Buying a home
"Coogee, Sydney."
Jack and Melissa wanted to purchase their first home together in the Eastern Suburbs of Sydney. The market was moving at a fast pace and they kept missing out.
Some of the important criteria that were given to us:
— Close to all amenities & easy commute to work;
— Potential to put their own stamp on the property;
— 2 Bedrooms
— Parking
There was stiff competition but we were able to secure a suitable property despite one of the competitors being the tenant.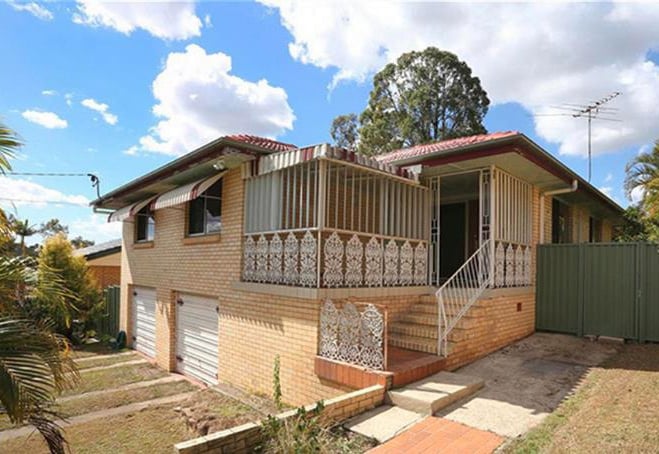 Buying a home
"Stafford Heights, Family Home for 4."
Dave and Melanie wanted to buy their next home and at the same ensure it meets our strict investment criteria.
Some of their important criteria were:
— Primary school to be a short drive or walk;
— 4 bedrooms, 2 bathrooms, 2 cars;
— 2 living areas;
— Northside of Brisbane, close to the Airport
The purchase and renovation took place all within their budget and left them with an additional $40,000 in equity upon completion.
Buying a home
"Kedron, Brisbane."
Stuart and Emma came to us looking to purchase their first investment property and to start their journey towards financial independence.
We purchased a house for them in a strong owner-occupier suburb on the north side of Brisbane, walking distance to some of the best schools in Brisbane. The suburb is in high demand and slowly gentrifying with more and more million-dollar homes.
We purchased the home for $530,000 back in 2013 and it has recently been appraised at $720,000. They have since re-financed which has allowed them to secure another high-growth asset to continue building their portfolio.
Buying a home
"Coogee, First home."
Lex and Nancy were looking for a home in close proximity to the city but also with ocean views and cafes on the doorstep. Moving to Sydney and not knowing the city, they have been looking for a while and couldn't secure their ideal home. They were highly motivated as they had already been looking for themselves for some time but had been unable to secure anything.
We were able to purchase a family home for them that ticked all the boxes: two bedrooms, panoramic ocean and district views, internal access to lock-up garage, separate laundry, North, South & Eastern access – only one small common wall, 500M to beach & purchased prior to the auction!