Melbourne has become one of the most fast-growing capital cities in the past few years.
After Sydney, it's typically one of the most expensive places to live in Australia.
However, there are some suburbs surrounding the Melbourne CBD that are more affordable compared to others.
If you're looking to find a bargain, now is one of the best times you'll find.
Within 10km of the CBD
With many young professionals working in the CBD, you might be looking for a manageable commute while still paying an affordable price.
Typically, a 10km radius will help to refine your search.
Depending on whether you want to buy a house or a unit, your options will change.
Cheapest median houses within 10km of the CBD
Maidstone: $738,813
Coburg North: $750,857
Footscray: $804,367
Cheapest median units within 10km of the CBD
Carlton: $329,228
Travancore: $355,798
Flemington: $376,064
Kingsville: $420,586
Within 20km of the CBD
Of course, you might also be looking to broaden your search.
Even though 20km is a fair amount, you can typically still get a decent commute time into the CBD.
When looking further out, it makes it easier to find a house under $500,000. However, units aren't considerably cheaper compared to suburbs closer to the CBD.
Cheapest median houses within 20km of the CBD
Coolaroo: $453,602
Campbellfield: $476,636
Meadow Heights: $477,952
Dallas: $481,376
Cheapest median units within 20km of the CBD
Albion: $320,234
Notting Hill: $322,055
Caulfield East: $375,801
Flemington: $376,069
Cheapest suburbs in Melbourne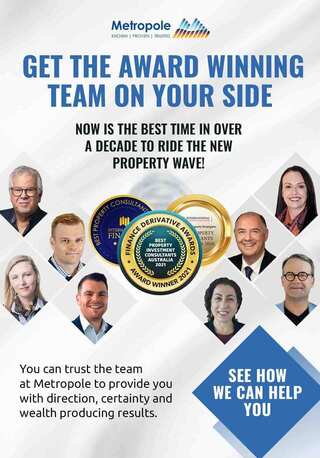 Stay in the know. Subscribe to our property commentary newsletter.
As expected, the cheapest suburbs in Melbourne will be further out.
There is definitely a correlation between proximity to the CBD and price in Melbourne.
The most affordable suburbs will typically be found in the west. In many cases, you'll be able to find a house for under $400,000.
However, the further you live away from the CBD, the less access you have to job opportunities and amenities. In saying this, there are also many benefits to living in the suburbs.
For instance, there is less hustle and bustle. You might also find better communities, access to highly rated schools and more outdoor activities to enjoy.
Cheapest median houses in Melbourne
Melton: $389,190
Melton South: $404,812
Cobblebank: $434,888
Kurunjang: $436,026
Many of the most affordable areas in Melbourne reside in the Melton Council region.
Despite the lower prices, these areas have shown growth over the past 10 years. For instance, Melton has grown by 89.5%.
Similarly, Kurunjand has appreciated by 99.6% over the past decade.
Cheapest median units in Melbourne
Junction Village: $303,505
Bacchus Marsh: $318,393
Albion: $320,234
Darley: $325,919
Melton South: $329,168
Units in affordable suburbs haven't shown as much growth in comparison to houses.
However, this is expected most of the time. For instance, units in Junction Village have only appreciated by 35.2% over the past 10 years.
On the other hand, Albion has shown considerable growth with median unit prices going up by 91.4%.
Editor's note: While this article gives a good idea of where to buy a cheap home in Melbourne – the suburbs mentioned in this report ARE NOT INVESTMENT GRADE SUBURBS. They are cheap for a reason and are likely to continue to underperform in the future. There are much, much better places to invest!
Guest author: James Pointon is a Commercial Manager at OpenAgent.com.au, an online agent comparison website helping Australians to sell, buy and own property.