In such a busy city like Sydney, train stations are important to many people.
Even with the growth of other metropolitan centres such as Parramatta, many workers are still traveling over an hour every day to get to work.
Hence, public transport systems such as train stations are essential and easy access to them is in high demand.
Proximity to train stations can have an impact on many different factors.
For example, properties near a train station might sell faster because they're in higher demand.
There might also be a wider range of demand.
Rather than just seeing people looking for family homes, you might also see investors and first home buyers.
Does close proximity to a train station affect property price?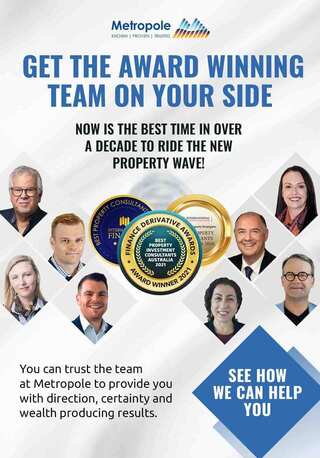 Stay in the know. Subscribe to our property commentary newsletter.
Luti consulting undertook the Transit and Urban Renewal Value Creation study in Sydney over 14 years to analyse the effects of rail projects.
Part of this included looking at how properties within close proximity to a train station grew.
It found that properties within 400 metres of a station had an average price growth of 4.5%.
In comparison, properties that were 400 to 800 metres away had a growth rate of 1.3% whereas houses 800 to 1,600 metres away only had a growth rate of 0.3%.
Do new train stations affect property prices and developments?
Areas that have lots of new infrastructure are usually growing or primed for growth.
This is evident in Sydney with the new Metro that links the north western region to the CBD.
The Hills District, including suburbs like Baulkham Hills, Kellyville and Rouse Hill, have all had increased interest in their property markets.
Jay Bacani, Director of Manor Real Estate in Baulkham Hills, explained that even the news of new developments has an impact on property.
He said: I think the news of the Metro Line coming – even during the time when it was being built – definitely had an effect.

Since then there's obviously been a lot more demand in areas that have the new Metro Line. We have had increased interest coming from areas like Parramatta and the city, buying property in suburbs with access to the Metro Line – especially those within a 1km radius. I think the whole Hills District has benefited because it's attracted a lot of buyers in the area.
Where are there new developments in the works?
In the Sydney area, there is a Parramatta light rail line due for completion in 2023.
This would be 12km and connecting Westmead to Carlingford via Parramatta.
There are also upgrades to the T3 Bankstown train line between Sydenham and Bankstown that are due by 2024.
In other areas of Australia, two 9km tunnels are due for completion in 2025 as part of the Melbourne Metro.
In Gold Coast, the light rail is expected to be extended to Burleigh Heads.
This is due to be completed in 2023.
Of course, there are many more developments that are in the works across Australia, not only for public transport but for other infrastructure.
Guest author: Ellen Orton is the Head of Business Operations at OpenAgent.com.au