Please use the menu below to navigate to any article section:
Brisbane is home to over 9,300 agents and 3,000 agencies.
If you're selling a property, it might be hard to know where to start.
When comparing different agents in your suburb, it could be helpful to know what the average real estate fees are.
An agent should be able to explain why they charge the amount that they do.
How to pick an agent?
There are a few things you can look out for when talking to agents.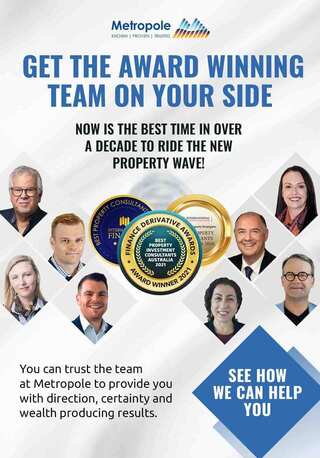 Stay in the know. Subscribe to our property commentary newsletter.
For example, research their sales history, what type of properties they sell and if they've sold similar properties in your area.
Ask them about their area knowledge and how much they can get for your property.
They should be able to give evidence for everything they say.
On top of all the numbers, you'll want to choose an agent that makes you feel comfortable as well.
It's worth signing with an agent that charges more commission if you can tell that they're honest, motivated and easy to communicate with.
Finally, if an agent can't negotiate their commission, you can't expect them to negotiate your property's sale price.
City of Brisbane
The average agent commission in the suburb of Brisbane itself is around 2.62%.
For inner-city suburbs, it ranges from about 2.60% to 2.80%.
For example, in 2.68% in East Brisbane, 2.75% in New Farm, and 2.78% in Bowen Hills.
In the northern suburbs, the range of average commission rates is quite large.
On the lower end, you'll find an average of 2.45% in Sandgate, and on the higher end, 2.76% in Albion.
The average commission rates for agents in southern Brisbane sits around 2.70% for many suburbs.
For example, 2.69% in Holland Park, 2.70% in Calamvale, and 2.71% in Sunnybank.
For those in the eastern suburbs, you'll find slightly lower agent commissions.
The average in Morningside is 2.50%, in Bulimba is 2.63% and in Cannon Hill is 2.55%.
The commission rates in the western suburbs ranges dramatically depending on the area you're in.
For instance, the average in Fig Tree Pocket is relatively low at 2.57% whereas in Middle Park, it's at a much higher 2.97%.
City of Ipswich
Many of the suburbs in the urban Ipswich have average agent commissions sitting around 2.80%.
For example, 2.78% in Raceview, 2.81% in Springfield Lakes, and 2.83% in Brassall.
However, there are definitely suburbs that sit further away from this such as in Goodna where the average is 2.96%.
In rural Ipswich, commission rates also sit around 2.80%.
In both Ashwell and Mount Marrow, the average is 2.81%.
Logan City
In the Logan region, average commission rates can get quite high.
In areas like Marsden and Holmview, the average is more similar to other areas of Brisbane, 2.77% and 2.80%, respectively.
However, in Woodridge and Beenleigh, the average commission rates sit at a whopping 3.02%.
Redland City
In south east Queensland's Redland City, you'll find average rates for agent commissions usually sit around 2.90%.
In Cleveland, the average commission rate is 2.88%, in Redland Bay, is 2.90%, and in Thornlands, is 2.93%.
Moreton Bay Region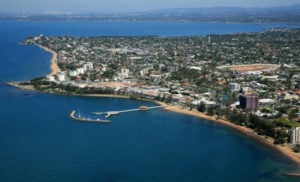 In the urban areas of the Moreton Bay Region, the average rates are much lower than in the rest of the state.
For example, it sits at 2.36% in Albany Creek, and 2.43% in Redcliffe.
Even in more rural areas, the average commission rates are relatively low.
In Ocean View, it is 2.50%, and in Rush Creek is 2.62%.
Final words
With stock low and demand high in many Brisbane suburbs, it could be the perfect time to sell.
It's important that you find the best agent for your unique situation so that you have the best chance of selling your property in a short amount of time and for the highest possible price.
Good luck!
Guest author: Ellen Orton is the Head of Business Operations at OpenAgent.com.au, an online agent comparison website helping Australians to sell, buy and own property.