Please use the menu below to navigate to any article section:
Whether your upsizing or downsizing, selling your home is a major part of the process and you'll want to have the right real estate agent by your side.
It's easy to go for the cheapest one, however, an agent that isn't right for you could end up costing you more in missed out profits than saved in commission.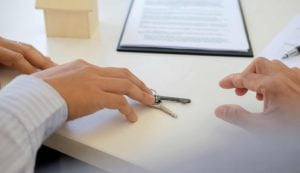 When looking into different agents, you might find that commission rates vary drastically.
Commission rates aren't regulated, meaning they range depending on where you are and on factors like supply and demand.
In Sydney, commission rates usually range between 1.4% and 2.5%.
City
Average commission fees for Sydney and surrounding suburbs usually hover around 2%.
For example, in Pyrmont, the average is 1.97%, in Haymarket, it's 2.06%, and in Darlington, it's 1.98%.
Eastern Suburbs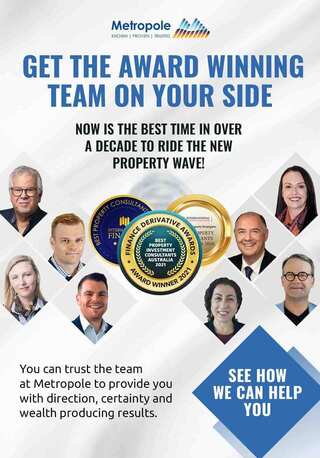 Stay in the know. Subscribe to our property commentary newsletter.
The average commission rate in the Eastern Suburbs is about 1.73%, slightly lower than average.
For some examples in the Eastern Suburbs, in Paddington, the average commission is about 1.85% and in Maroubra is 1.79%.
South Sydney
Areas in South Sydney have low average commission rates for agents.
For example, the average in the Sutherland Shire area starts around 1.64% and in St George starts around 1.44%.
You'll often see tiered commission rates, meaning that the more expensive your property gets sold for, the more you pay in commission fees.
How to get your money's worth?
There are over 100 real estate agents in the Sutherland Shire area alone.
So how can you know that you're picking the right agent?
When comparing agents, you'll want to have at least a few agents that you've narrowed it down to.
You can do this on your own or by using an agent comparison tool that can match you to agents based on your specific needs.
Greg Calderwood, real estate agent from Sanders Property Agents in Jannali, recommends that you take the time to interview agents rather than basing your decision by what's on paper.
The most suitable agent for you should be able to justify what they charge in commissions.
Remember that you also have the power to negotiate!
Northern Beaches
Average real estate commissions in the Northern Beaches start at around 1.77%.
For instance, commission for properties in Bayview are usually charged at 1.88%.
Like in South Sydney, you'll often see tiered commission rates.
North Shore
The average commission rate in the North Shore varies depending on whether the agent is in the Upper or Lower North Shore region.
In the Upper North Shore, the average is around 1.65%.
In the Lower North Shore, the average is around 1.69%.
Inner-West
Similar to the North Shore, the Inner West market has a relatively low average commission rate of 1.66%.
Of course, this varies by suburb as well with suburbs like Newtown having an average as high as 2.09%.
Western Sydney
The average commission rate for real estate agents in Western Sydney is around 2.01%. Again, the range can be quite big.
For example, the average commission in Blacktown is 2.08% but in Penrith, it's a massive 2.52%.
Final words
The most important thing to note is commission rates aren't set in stone.
To make sure you're not paying too much or too little, it's important to compare agents in your specific suburbs.
Remember that every fee that comes with a real estate agent is negotiable and you should be feeling as though you're making the most out of your money.
Guest author: Ellen Orton is the Head of Business Operations at OpenAgent.com.au, an online agent comparison website helping Australians to sell, buy and own property.