Melbourne housing values recorded a 2.1% lift last month, with stronger capital gains skewed towards the detached housing sector.
You can also check out the local reports for Brisbane and Sydney.
House values are 4.2% higher over the past three months compared with a 1.9% lift in unit values.
Although values are on a consistent and strong recovery trajectory, Melbourne housing values remain 1.7% below their pre-COVID peak.
Buyer activity has also been rising rapidly, with CoreLogic estimating the number of settled dwellings sales over the past three months was tracking 38% higher than a year ago.
Listing numbers are only 2% higher than a year ago, implying demand is outpacing supply, contributing to the upwards pressure on prices.
Across the sub-regions of Melbourne, the Mornington Peninsula stands out with the strongest capital gains, with values up 9.3% over the past twelve months.
The Inner Eastern suburbs and Inner Melbourne have recorded the largest decline in values over the past year, however, more recently the growth trend has turned positive.
Here's what's currently happening in Melbourne
The Melbourne property market has been one of the strongest and most consistent performers over the last four decades and despite having a lull last year thanks to Covid19, it is now forecast to perform strongly in 2021 with double digithouse price growth likely in the next 12 months.
Both buyers and sellers are now back in the Melbourne property market as consumer confidence has picked up strongly, resulting in a higher number of property transactions, auction clearance rates are strong and prices are rising, but Melbourne's inner city apartment market still looks in bad shape.
FOMO (fear of missing out) is now prevalent in those interested in Melbourne real estate, but there is still plenty of growth left as Melbourne property values have only just reached their pre-pandemic levels and are about to create new peaks, meaning they will only now reach the previous 2017 peak levels.
Currently house price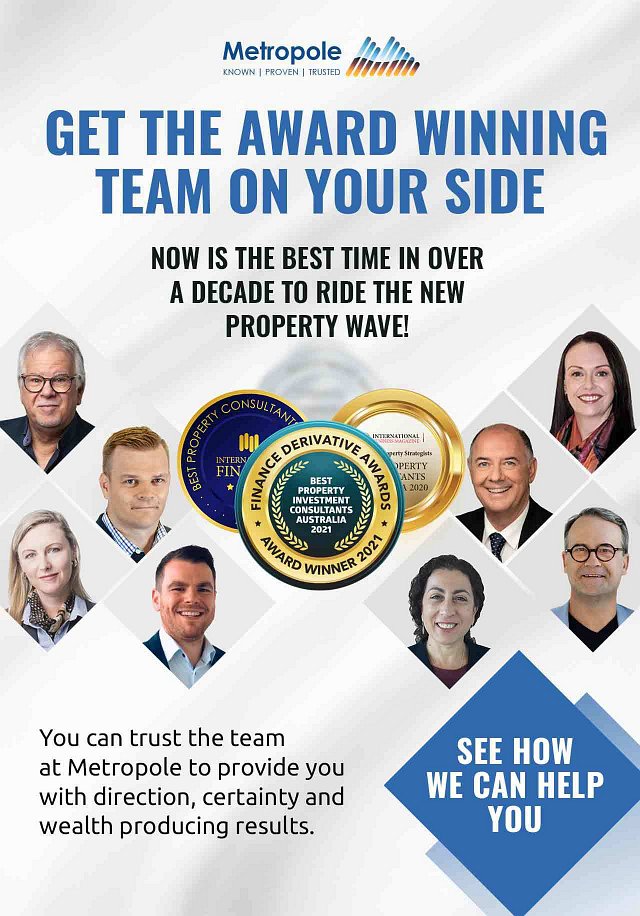 Stay in the know. Subscribe to our property commentary newsletter.
While the initial surge in Melbourne property prices was broad based, with first homebuyers entering the market, established home buyers upgrading and the more expensive segment of Melbourne's property market performing well, more recently the more expensive, affluent suburbs have been outperforming with regard to capital growth.
Houses in regional Victoria with easy access to the capital city continue to be in strong demand.
On the other hand, high-rise apartments in the many Melbourne CBD towers or close to universities are likely to underperform and keep decreasing in value.
Melbourne is the auction capital of Australia. After bearing the brunt of the impact of COVID-19 last year, auction clearance rates in Melbourne have been at boom time levels.
The Real Estate Institute of Victoria (REIV) reported that Melbourne recorded an overall auction clearance rate of 84.8 per cent from more than 3,000 auctions held in February 2021, beating out the decade-high clearance rate of 84.0 per cent recorded in 2010.
Over February 2021, across Victoria 17 suburbs (with a minimum of 10 auctions), saw a 100 per cent clearance rate including: Hawthorn East, Fitzroy North, Ferntree Gully, Rowville, Brunswick East, Sandringham, Seaford, Collingwood, Ashburton, Blackburn South, Fawkner, Wantirna, Boronia, Fairfield, Hillside, Seddon and St Kilda West.
Meanwhile, Reservoir recorded the highest number of auction sales: 44 out of 53 total listings.
This was followed by Coburg, which cleared 37 out of 38, and Bentleigh, which sold 35 out of 40 properties put to auction.
Other suburbs on the top-selling list are Brunswick (34), Preston (34), Glen Waverley (33), Mount Waverley (31), Craigieburn (30), Richmond (30) and Carnegie (29).
Melbourne Property Top Performers 2020
2020 was a challenging year for all our property markets due to COVID-19 and a recession, however despite prolonged lockdowns and languishing economy the Melbourne real estate market was remarkably resilient.
Of course, there is not one "Melbourne property market" and some segments outperformed others.
Here are some of the best of the best for Melbourne's housing markets in 2020:
These are the Melbourne Suburbs with the top sales in 2020.
The best of the best in Melbourne property markets
As Australia's second largest city, Melbourne's housing markets are vast and diverse.
These are some of the best performing segments…
And these are Regional Victoria's top performing locations.