The dating game is already hard enough for Aussie singletons – but did you know that your location might have something to do with your single status?
That's right: Australia is experiencing a man-drought, making it that much harder for you to find love if you're in a man-drought-stricken area.
Across Australia, the number of females outnumbers males by almost 100,000, and every state aside from Western Australia and the Northern Territory is experiencing some level of man-drought.
But not all is lost!
There are still certain locations that contain more men than women, giving single women a better than even chance of bumping into the man of their dreams.
So if you're in Melbourne, where are the sweetheart sweetspots?
Melbourne's sweetheart sweetspots
While there's absolutely nothing wrong with being a single lady, if you're looking to invest in property and get loved up, which locations around Melbourne will give you the best chances?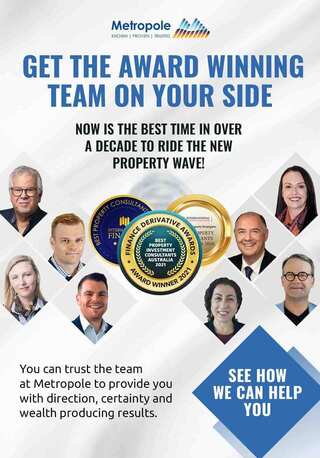 Stay in the know. Subscribe to our property commentary newsletter.
Ten years ago, Australian author and columnist Bernard Salt – he of the infamous 'smashed avo' comment regarding Millennials and their spending habits – uncovered data that portrayed suburbs in Melbourne that had influxes of the opposite sex.
Namely, Footscray and Elwood were found to be home to a lot more women than other suburbs, which are still proven to be true today.
In 2018, Elwood still has females outnumbering males, with 94 men for every 100 women.
However, Footscray and surrounding areas like Tottenham have males outnumbering the females by a much wider margin.
This bodes well for any females (or males!) looking to relocate, because it'll up the chances of them meeting a special man.
And, if you're a property investor with a preference for a particular gender or demographic to live in your property, this information could prove to be useful to you, too.
While it's not always correct or appropriate to play into gender stereotypes, there are certain aspects of gender ratio to view as positive if you're a property buyer.
For instance, we've all heard the tales of groups of men living together in a dump, where no one takes care of cleaning and tidying; women are generally considered to be the 'cleaner' gender!
Some men are really handy, and could take care of broken washers and small repairs without you needing to call in a repairer.
However, these are just broad stereotypes; depending on the individual tenant, it could be the female who keeps the property repairs and maintenance up to scratch, and the guys who keep a meticulous space when renting a home!
Whether you're looking for love or a specific tenant, other locations in Melbourne that hold more men than women include: St Kilda (which is also the number one spot for singles in Melbourne), Hawthorn, Bayswater, Collingwood, Southbank and Docklands.
So for those in Melbourne looking to solve the problem of the man-drought, look no further than the suburbs mentioned here.
And with luck, you'll either have the perfect partner or the perfect tenant in no time at all!
You may also want to read: