If you're looking to sell your Sydney home and move to Melbourne, you might be wondering what types of suburbs there are and if there are any equivalent areas.
Of course, Sydney and Melbourne are quite different.
However, you'll be able to find similarities between different Melbourne and Sydney suburbs.
Overall, you'll be happy to know that if you're moving from Sydney to Melbourne, it's actually less wet.
However, Melbourne is slightly colder and is more cloudy.
You've bound to have heard that Melbourne is one of the most liveable cities in the world, not only based on the environment but also on healthcare, culture, infrastructure, education and stability.
One of the major reasons why people move from Sydney to Melbourne is for affordability.
Despite a relatively similar feel, property in Melbourne is significantly cheaper.
The median dwelling value in Sydney is about $805,424 whereas the median dwelling value in Melbourne is only $634,913.
Bondi or Manly vs St Kilda
If you've been living in Bondi or Manly, or you regularly visit this beaches and you're looking for something similar in Melbourne, then you're in luck.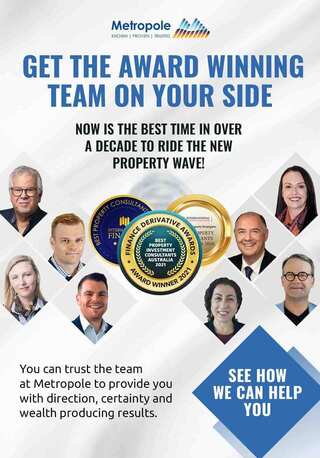 Stay in the know. Subscribe to our property commentary newsletter.
St Kilda
, located only 6km south-east of the Melbourne CBD, has a similar vibe to Manly with a beachfront, harbour frontage.
Even though it's considered slightly more bohemian than Manly, it also has a mix of Art Deco apartments, historic houses and modern developments.
The median house price in St Kilda is currently about $1.44 million and the median unit price is $504,500.
This is significantly more affordable than it's Sydney counterparts.
The median price in Bondi for houses is $2.1 million and for units is $1 million.
Manly is even more expensive with the median house price sitting at $2.65 million and median unit price at $1.27 million.
Newtown vs Fitzroy
If you've been living in Sydney, you know that Newtown is known for its inner-city, bohomedian and edgy living feel.
If you head to Fitzroy in Melbourne, you'll find the same type of bars, shopping and restaurants on Brunswick Street that you'd find on King Street.
Just like Newtown has easy access to the Sydney CBD, Fitzroy is only 3km away from the Melbourne CBD.
Unfortunately, property prices in Fitzroy aren't cheaper than in Newtown.
Currently, the median house price in Fitzroy is about $1.3 million and the median unit price is $705,000.
In Newtown, the prices are slightly lower with houses at a median of $1.23 million and units at $650,000.
However, if you like being close to the hustle and bustle of the city, Fitzroy is definitely worth considering.
Penrith vs Werribee
If you're hoping to live a little further out from the city, you might consider Werribee or the surrounding suburbs.
Werribee is a western suburb in Melbourne, similar to Penrith in Sydney.
It's located about 32km away from the CBD, halfway to Geelong.
You'll find a more laid back lifestyle with period homes, modern apartment developments, shopping, and access to a river and a beach.
Werribee is more affordable than Penrith.
Currently, the median house price in Werribee is only $496,500 and units are even more affordable at a median of $377,500.
In Penrith, a house would cost you around $597,500.
A unit in Penrith would cost you around $431,500, enough to get you a decent house in Werribee!
Guest author: Ellen Orton is the Head of Business Operations at OpenAgent.com.au