Some common questions we're asked about our Strategic Property Plan
Here are some of the questions you may have about Metropole's Strategic Property Plan.
To help you better understand this service, please click your question in the menu system below to be taken directly to our answer or check through the common questions by reading the balance of this page.
What's Included in the Strategic Property Plan?
In short, it's a road map to guide your property investment journey. Having a Strategic Plan will:-
Give you a crystal clear picture of where you are in your financial journey right now.
Help you gain clarity over what it is you really want for your future and a realistic plan to get there
Review the performance of your current investment properties
Examine the best way to optimize your existing portfolio
Outline what you need to do to build a property portfolio that produces passive income and lets you retire comfortably
Find out how many properties you actually need and look at all options including both residential and commercial property and value add such as renovations and development.
You will be provided with a number of spreadsheets and graphs that will include cash flow projections, debt tracking, asset position projections and forecast asset and cash flow projections at retirement
You will be referred to a Finance Strategist so we can understand your borrowing capacity and, if necessary, we will refer you to an accountant for structuring advice or a financial planner for specialist advice.
While your plan will be very detailed it will not be set in stone. With so many variables it can't be. Nor can it initially outline every step along the way. But like a GPS, it will tell you where you should be heading and if you veer off track, at your annual review you will be brought back on track.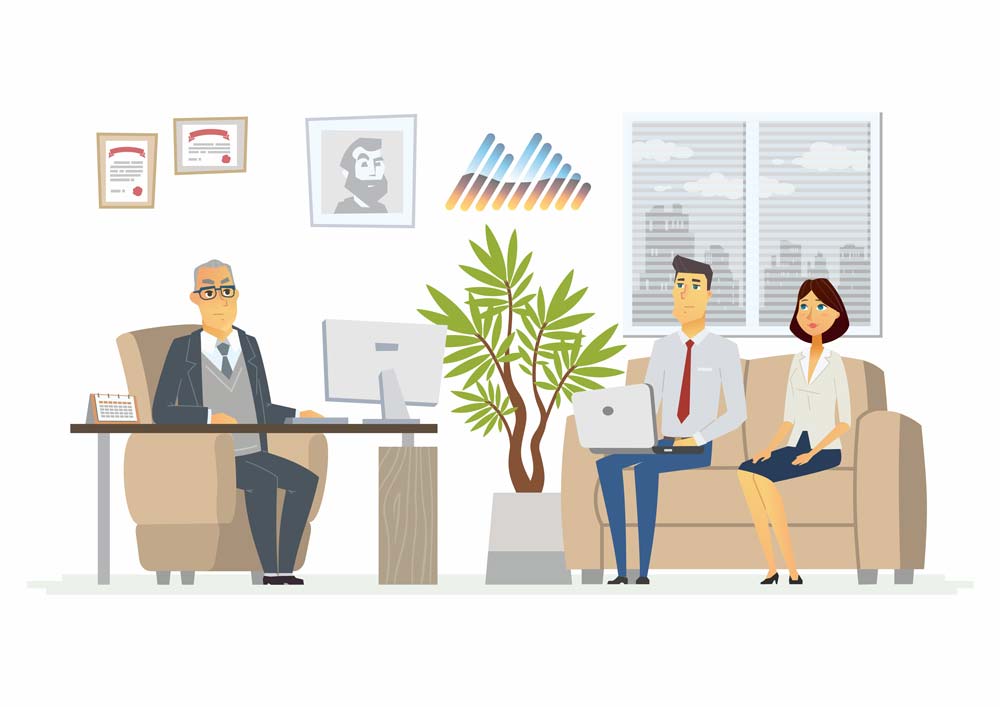 What can I expect after I engage your services?
This is the process involved:
1. Strategy Development Meeting
After coming on board, you'll have a meeting with your property strategist to dig deeper into your current circumstances, your income, your expenditures, how much you want your "cash machine" to give you in the future, your time frame and your risk profile.
At this meeting we'll also talk about the performance of your existing assets, your potential and the opportunities ahead with consideration to your borrowing capacity.
2. Building your Strategy
Once we have your finance strategy, we will then work on your plan, consult with our research department and design a fully customized plan for your short & long-term goals after doing the appropriate research on your current situation and property portfolio.
This will be a realistic plan geared toward your priorities, your most important goals and will help you weigh the decisions along the way that can strengthen your plan and address the potential risks.
3. Implementation Session
At this follow up meeting we will answer any questions you may have, fine tune anything that needs tweaking and give you a step-by-step guide for the next stage.
4. Annual Portfolio Review
As a client of Metropole, we are keen to meet you at least once a year, get an update on your situation and make new recommendations if necessary. If you have used Metropole's buyer's agency services this will be a no cost, complimentary service otherwise there will be a cost for your property strategist's time.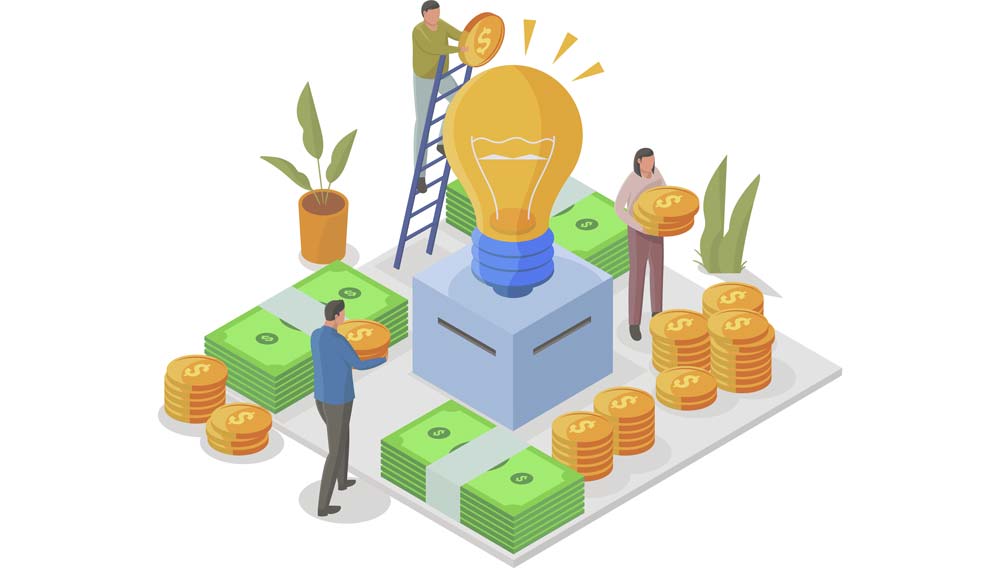 How much does the Strategic Property Plan cost?
Your investment depends on the complexity of your current situation, including how many properties you already own, but starts at $3,995 plus GST.
We know this presents true value for money and has transformed the financial lives of thousands of our clients.
If your plan recommends buying further properties and you use Metropole's Buyers Agency services, you will receive a rebate of $1395 off our standard fees.
Your Strategic Plan builds out a long-term wealth projection over many years for you, but as times change and your circumstances change, so we are keen to meet you at least once a year to get an update on your situation and make new recommendations if necessary.
If you have used Metropole's buyer's agency services this will be a no cost, complimentary service otherwise there will be a cost for your property strategist's time.
Similarly, if there has been a major change in your circumstances and we have to make significant changes to your plan we will charge you our hourly fee and your investment in this Plan Update will be outlined to you prior to starting work.
There will be no extra charge for the finance consultation with one of our affiliated finance strategists, however if we refer you to an accountant or to financial planners and you choose to take up their services these professionals will charge you their normal fee for service, which will of course be outlined to you before any work begins.
What if I have a unique situation or I'm self-employed?
No need to worry – each of our plans is personalised and custom built to reflect your individual "unique" situation, goals, cashflow, timelines and risk profile.
How do you justify your Strategic Property Plan's price?
We recognise there's a lot of free information available on the Internet, and there are many "advisors" who are prepared to give you their thoughts for free, but these obviously have a vested interest. They need to be paid somehow, don't they?
We also know that most property investors fail. 50% sell their property in the first 5 years and of those who stay in the game 92% don't get past their first or second property.
On the other hand, our statistics show the clients of Metropole are up to 8 times more likely to own 6 or more properties than the average Australian property investor. The results speak for themselves.
Property is a high value transaction and mistakes are very expensive. Not having a sound investment plan or buying the wrong property typically costs property investors hundreds of thousands of dollars over their investment journey. For some buying the wrong property means they will never develop financial freedom, for others there is a significant opportunity cost.
Preparing our customised Strategic Property Plans takes our experienced property professionals a significant amount of time. It involves hours of calculations and several meetings to ensure we understand your current situation, your goals, your cash flow position, your assets and liabilities and your risk profile.
Considering the results our clients achieve, we believe our Strategic Property Plan is good value for money. Considering property investment is a process, and not a single event (e.g. buying a property), we believe it's critical to start by bringing your future into the present and making a plan to help you become the person you plan to become.
How do I know you're trustworthy?
Metropole Properties was founded in 1979 and in particular over the last 2 decades we have helped thousands of thousands of Australians grow, protect and pass on their wealth. We have been involved in more than $4Billion worth of property transactions and currently mange over $2Billion dollars' worth of property assets for our clients.
There is no other property advisory company in Australia with the bread or depth of services that Metropole provide, or the track record we offer to help you get direction, clarity and certainty.
But don't just take our word for it…
In 2020 alone we won 3 separate awards as Australia's leading property consultancy and you can see many, many testimonials on our website as well as glowing Google Reviews.
But the best testimonial is that most of our clients are repeat clients – in fact many have used our services for over a decade to help build their property portfolios. And a large percentage of our new clients come as referrals from existing clients.
"Am I too old or too young?"
While age clearly is a determining factor when it comes to building a property portfolio, the best thing you can do if you're wondering, is to seek out personal advice from your Metropole property strategist.
If you feel do you have left your run too late, it is more important than ever not to get things wrong, and it is critical to understand what investment strategy you should adopt to maximise your chances of enjoying your golden years.
On the other hand, if you think you're too early in your investment journey and not ready to plan for your future, just ask those who have left their run too late and would have loved to plan earlier in life. It's never early to plan to become financially successful.
Rest assured, if we believe you won't benefit from have a personalised Plan built for you we will let you know.
Does the plan include buying a property for me as well?
No, your Strategic Property Plan is likely to include property purchase recommendations, but the fee does not cover the services of our Buyers Agent team.
Does the Strategic Property Plan list the recommended suburbs and property types that I will be investing in?
Your plan will have a recommendation of which state and city we believe you should invest in (including the reasons why we are making these recommendations) as well as the type of property we believe will suit your needs and a broad idea of the type of suburbs that will suit your plan.
Since Metropole has no properties for sale (never has) and has access to every property on the market, and mini off market properties, the range of suburbs that we buy in in each state is reasonably wide and the final location (which is of course very important) will be very dependent upon your budget.
Some of the clients for whom we write a plan have a number of options available to them, and we will outline these in their plans.
Others are restricted by their budget and have a few options available to them, and while this may be frustrating to them, they in particular cannot get their property purchase "wrong" and these clients definitely require a plan to even the odds in their favour.
What if I am not satisfied with the Strategic Property Plan? Will I get a refund?
The simple answer is no.
The more detailed answer is that this really doesn't seem to be a problem, because we listen carefully to what our clients want, we spent a lot of time, effort and research building a customised, personalised plan for each client, and then after we deliver it we find tune the plan or amend it based on our client's further requests.
Of course, we can't guarantee you will be happy with what your plan tells you.
Some people unfortunately just won't be able to develop the financial freedom they are looking for because they've left the run too late or their goals are unrealistic; while others will have made bad financial decisions or poor property purchases that will keep them out of the market for some time.
But you can be assured that your plan will give you a realistic position of your current financial situation and your future prospects.
What happens to the Strategic Property Plan if I am assessed to have no more borrowing capacity remaining?
Some clients are assessed as having no borrowing capacity, but this is a temporary situation which may change with time. In this situation clients have the choice of waiting until they have borrowing capacity before we complete the plan, or progressing with the plan by evaluating their existing portfolio.
Other clients are assessed as having no further borrowing capacity, and due to age or other circumstances this is highly unlikely to change. In this situation we will proceed with the plan which will still provide them with a realistic picture of where their existing portfolio will take them from an equity and cashflow perspective, and an understanding of the performance of their existing properties.
Whilst it is called a "plan", it may not involve adding more into your portfolio. The plan is appropriate for anyone who has an existing portfolio, and/or anyone who wants to expand their portfolio.
The only people who the plan is not suitable for are those who have no properties, and no ability to add any in at some point in future.
What if I'm not happy with the services of your buyer's agents?
We've been offering independent advice based on decades of experience to home buyers and investors since 2000.
However, our services aren't for everybody, and that's okay. If you don't find what you're looking for with us, you can opt out at any time, with no hassle or stress.
Over the last few years Metropole have probably bought more properties for its clients than any other buyer's agent in Australia.
Our post-purchase survey of hundreds of clients from all walks of life found that 97% were very happy with our service. We were unable to find exactly what the other 3% wanted. In these cases, while these clients paid an initial engagement fee, they were not charged any additional purchase fee.
You see, if you're not 100% satisfied with our service at any time, we will release you from our agreement without penalty or hard feelings or the requirement to pay any extra.
What is the average capital growth that I can expect to achieve if I use your services?
Having recently conducted a detailed audit of the results achieved by clients of Metropole we found that our clients are almost 8 times more likely than the average Australian property investor to own 6 or more properties in their portfolio.
In fact at all levels of investor, our clients outperformed the averages. And that's really all we can aim for – outperforming the average capital growth and preventing our clients from making the common mistakes that most investors make.
Our economic environment is changing and we are entering a period of low inflation, low wages growth and low interest rates.
Moving forward it is likely that overall capital growth will be lower than it was over the previous four decades. What is clear is that not all properties will increase in value equally (but that has always been the case) so we put the odds in our clients' favour and enable them to outperform the averages through careful selection of the right property in the right location and considering the option of "manufacturing capital growth" through renovations or property development.
How long does the planning process take – how soon can I expect to receive the finalized Strategic Property Plan?
Apart from your property strategist, we have a team of researchers and property plan writers who will be working for you. The common hold up we find is ascertaining our clients' finance capacity, which is obviously a critical part of the planning process.
It takes some of our clients time to gather all their financial information including tax returns and pass them on to our finance strategist, and this can hold up the process. We may also need to wait for the outcome of ownership structuring advice or financial planning advice.
Once we receive the finance strategy, we aim to complete the plan within 3 weeks.
If I use your Buyers' Agency how long can I expect before we secure a property?
We are never in a hurry to secure a property, finding the right property is more important. However, when we find the right property we will be in a hurry to secure it.
While you will have one of our experienced buyer's agent working closely with you, in fact you will also have the whole State team of buyer's agents not only looking on the open market for you, but approaching their industry contacts for off market opportunities.
What this means is it may take a couple of weeks, but more likely a month to 6 weeks, and sometimes even longer.
I want to purchase the property myself. Will the Strategic Property Plan advise me which location to look at and which property to buy?
While many clients approach us to build them a Strategic Property Plan initially consider the option of purchasing their property themselves, we find that very few end up doing so once they see the degree of value that using our buyer's agent's brings.
Of course, there is no compulsion to use our Buyer's Agency services, but remember – you will receive a rebate of $1395 from their fee as a way of saying thank you for using our Strategic Planning services.
Your Strategic Property Plan can't advise you which property to buy because we don't know which properties will be on the market at the time you are ready to purchase, and definitely can't give you information about the "off market properties" that will be available to our team at the time you are ready to buy your property.
Remember property investment is part science and part art.
Your Strategic Property Plan is the science part – the numbers, tables, data and direction. But that alone isn't enough.
The art part of property investment is the many years of perspective that our buyer's agents have developed, and that's something that money can't buy, but you can hire it by using our services.
Do I really need a Property Strategist, can't I just use your Buyer's Agency Service – after all they're experts aren't they?
As you can imagine, this is one of the most one of the most common questions we receive.
The reason being that many of our clients had previously spoken to a number of other industry colleagues, generally buyers agents, and as these people don't offer a planning service they run down the need for this critical part of the property journey.
At Metropole we recognise that successful property investment is a process, not an event. This process starts with building a strategic roadmap – a plan of how our clients can achieve financial independence.
It requires a holistic team, and a great deal of experience to put this type of plan together.
If you think about it, the investment needs of somebody in their 20s would be very different to somebody in their 50s.
We are all playing on the same field, but we're playing different games. And if you don't understand the rules of the game, there's no way you can win.
We believe buyer's agents are a critical part of the property investment process, but their job is to implement the instructions put to them in the Strategic Property Plan.
But be careful… not all buyer's agents are the same.
There is currently a new breed of buyer's agent with minimal experience, many having only completed a short online course, and they have very little market perspective. Your buyer's agent should be an expert in the areas they are searching for you. We only employ buyer's agents that have spent their entire careers, if not lives, in those areas and know them intimately. Without the Strategic Property Plan, we would not know which of these experts we should be introducing you to, nor be able to brief them on what they should be trying to purchase for you.
While everyone needs to start somewhere, we believe your investment decision is too important to hand over to an enthusiastic amateur. Metropole's buyer's agents are highly trained, had many years of experience and perspective and are backed by a solid team to ensure they help our clients buy the most suitable property for their needs.
Why do I need a Strategic Plan? I know where I want to buy my property.
We understand why you may feel it would best suit you to move straight to using one of our buyers agents rather than having a Strategic Property Plan customised specifically for you.
Interestingly a lot of the new clients we deal with have felt the same way.
However, once they have had their personalised strategic property plan built for them they realise they have a crystal clear picture of where they are in their financial journey and what decisions need to be made to proceed to their desired destination.
Not surprisingly many of our clients have a good understanding of property investment principles, having read Michael Yardney's blogs, listened to his podcast and done their initial research, yet they still have a very limited perspective, have only considered a small group of property markets and don't have access to the detailed research data we have.
On the other hand once they have their own Strategic Property Plan they have access to Metropole's Multifactorial Methodology as well as having their Professional Investor Journey mapped out.
You see… successful property investment is a process, not an event.
Quite a few steps need to be put in place prior to purchasing your investment property to ensure your long-term success. And things must be done in the right order.
It's really like a doctor needs to diagnose before they prescribe the right medication -some patients may think they know what they need but they don't understand all the options open to them.