All the single ladies in Sydney, put your hands up!
It's time to celebrate – because while Australia is suffering from a man drought, there is a large proportion of the Sydney population that still contains young, single men.
And whether you're looking to move to Sydney to find love, or just trying to find a housing market with plenty of tenant opportunities for your investment property, there are lots of locations to choose from.
Where are all the men?
Northern suburbs such as North Sydney seem to be the best place to begin looking.
This beautiful, leafy locale might be high in price, with median houses going for an estimated $2.4 million and units at nearly one million, but if you have the means, it could be a great area to invest or buy.
According to North Sydney's suburb profile on realestate.com.au, this suburb is enormously popular for young up and comers and contains everything you or your tenant might need, from public transport options to gyms and schools.
Other northern suburbs like Crow's Nest, Darlinghurst, Vaucluse and Double Bay are also great locations to look in.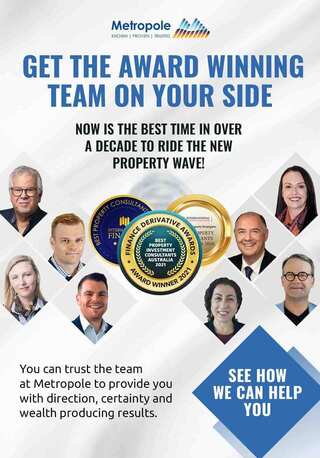 Stay in the know. Subscribe to our property commentary newsletter.
Pyrmont also proves to be equally promising, with 3.6 percent more men than any other suburb in Sydney.
For those who are looking to buy a property, you're looking at a seven-figure price tag.
If you prefer apartment living, prices are just under one million.
Inner-city hotspot, Surry Hills, is another great option.
There are 133 men for every 100 women in this suburb, and if you're looking to invest, it's a highly popular area for tenants.
Surry Hills is a big drawcard for young professionals, who tend to make great renters given their income and work ethics. I
t also has a fabulous cafe culture and nightlife scene, which makes it perfect for any singles looking for love.
Potts Point is a suburb right in the heart of Sydney city, with 130 men for every 100 women, so it's another great option for both buyers and investors.
The population of Ultimo contains around 70 percent of singles, so if you're looking to mingle you could definitely try your luck here, unless you're looking for a house. Units are the most popular in this suburb, but with prices sitting at around $668,000 they're definitely one of the more affordable suburbs of Sydney.
Darlington, in inner-west Sydney, is a beautiful suburb filled with parks, playgrounds and – you guessed it – plenty of singles! According to data from the 2016 Census, nearly 73 percent of people who live in Darlington are single.
And while houses are quite pricey at 1.4 million, units can be snapped up for around $940,000, so it's a great location for both seasoned investors and singles searching for their soulmate.
Other Sydney areas are definitely suffering from a man drought, however, so avoid areas like Woollahra and Mosman.
If you're looking further out west, Auburn is a location that has a large surplus of men, ranking above women by 140 to 100.
And it's also reasonably priced, with houses sitting at roughly $920,000 while units are around $535,000.
Regardless of the reason you're looking to move somewhere with a population of more males than females, if you conduct enough research into certain Sydney suburbs like the ones we've mentioned in this article, you can definitely find the best locations to suit your needs.