Greater Sydney's median house price has hit a new record of $1.41 million over the June quarter, with prices up a huge 24% year-on-year.
Sydney house prices soared by almost $1,200 a day over the June quarter, a total rise of $107,000, according to the latest Domain House Price Report for the June quarter.
Prices actually increased more than 8% over the past 2 quarters in what is a rare growth occurrence which the city has only seen 3 times in the past 30 years.
When compared to this time last year prices have jumped 24 per cent, a record performance that has exceeded the boom time results of 2015 and 2002.
Sydney suburbs with the strongest price growth
House prices across more than 50 Sydney suburbs have zoomed upwards by at least 20% over the year with the median in some areas jumping by more than $1 million.
The median house price in Dover Heights and Bronte in the east, and Northbridge on the lower north shore, jumped by more than $1 million over the year, while Seaforth was among 13 other suburbs – including Manly, Mosman, and Gordon – where the median climbed by more than $500,000.
The strongest suburb gains were largely seen across the northern beaches, eastern suburbs, north shore, and the Central Coast, with the steepest spike recorded in the Seaforth, where the median house price climbed a massive 39.3% to $3.28 million.
Dover Heights in the city's east saw a 35.8% jump in house prices to a median of $4.8 million as demand outstrips supply and the area sees an increase in high-end sales over the year.
Meanwhile, Sydney's third strongest house price hike was seen in Saratoga on the central coast which had an impressive 35.65 increase to a new median of $1.075 million.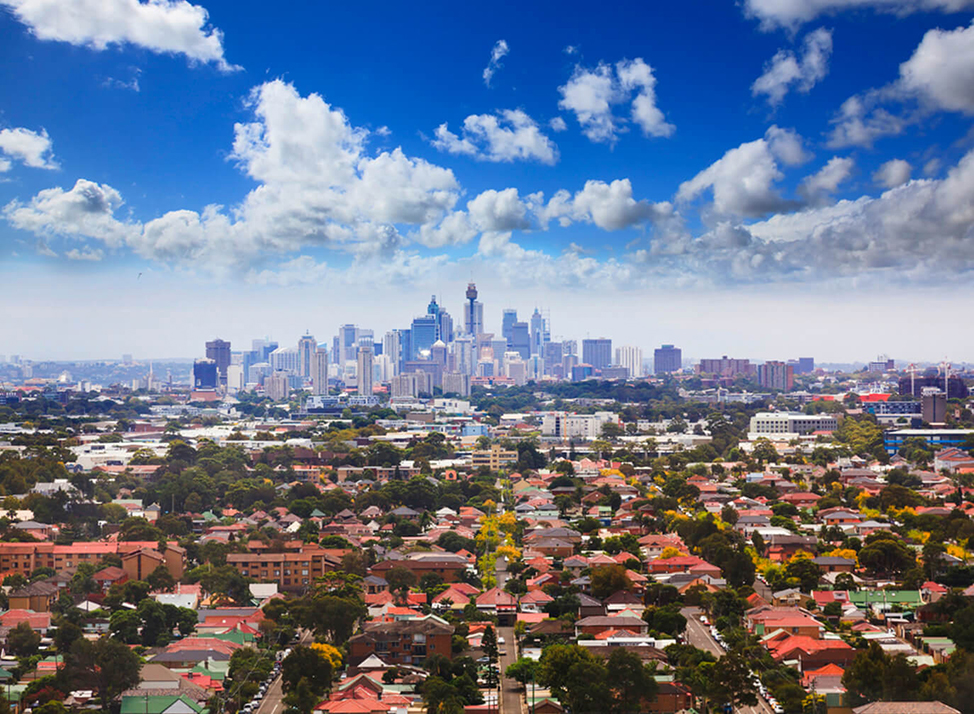 The trio is just three of 20 of Sydney's suburbs to experience house price hikes over 25% year on year.
More affordable suburbs like Belmore in Canterbury Bankstown, Denham Court in the south-west, and Rouse Hill in the north-west were also among the regions that saw growth of more than 20 per cent.
And more than two-thirds of Sydney suburbs recorded growth of at least 10 per cent.
The new data is also in contrast to last quarter where we saw the upper end of the market lead in price growth, suggesting price acceleration will begin to ease.
Premium Sydney suburbs, in particular, had seen extreme rates of growth over the year with the top-end of the market typically leading both downturns and upswings, with steeper troughs and peaks, Domain chief of research and economics Nicola Powell explained.
While the top end of town led the housing boom, it had likely reached its peak rate of growth, with the middle of the market-leading price rises in more recent months, Powell said.