Known as Melbourne's cultural hub, St Kilda does not slow down when the sun sets and the cold front kicks in.
The vibe in this bayside suburb is always electric – with great bars and restaurants, theaters, galleries and of course the famous Luna Park.
Properties is St Kilda are as diverse as the suburb itself – from Art Deco homes to modern mansions and apartment buildings, St Kilda without a doubt has it all.
With the cold weather upon us, here's a look at some of the ways locals love to spend their winter weekends:
Restaurants
Stokehouse
While this iconic restaurant has been a St Kilda favoutire for years, its recent redevelopment has given it a modern new vibe.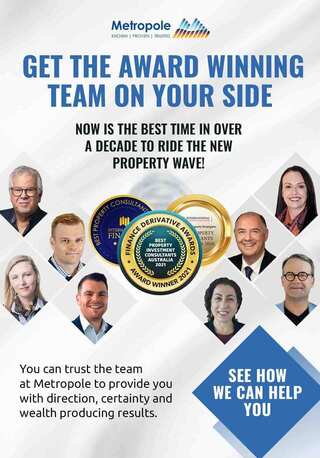 Stay in the know. Subscribe to our property commentary newsletter.
Famous for mouth watering seafood and an ambiance to match, this is always a hit with the locals.
30 Jacka Blvd,
St Kilda 3182
Claypots
Seafood Seafood Seafood – is the best way to describe this bayside favoutrite.
If you're a fan of everything from fish to calamari – this is the restaurant to try.
213 Barkly St,
St Kilda 3182
Uncle
This modern Vietnamese restaurant has been a hit since it's opening.
The menu is authentic, while also influenced with Chinese and French influences.
188 Carlisle St,
St Kilda 3182
Donovans
This iconic St Kilda restaurant has been hosting guests for two-decades.
The menu is designed to satisfy the whole family with traditional Italian meals.
40 Jacka Blvd,
St Kilda 3182
Entertainment
Palais Theatre
This iconic Melbourne landmark is the largest seated theatre in Australia, and has been host to some of the most iconic concerts to visit our state.
This winter the Palais Theatre will host Jimmy Barnes and The Russian Ballet – just to name a few.
Lower Esplanade,
St Kilda 3182
Luna Park
The quintessential St Kilda attraction – this is a playground for kids big and small, and is known a true Melbourne landmark.
During winter Lina Park also hosts a Christmas in July – a perfect event for the whole family.
18 Lower Esplanade,
St Kilda 3182
Sunday Market
Every Sunday this well know market plays host to over 140 stalls selling a diverse selection of artwork & handmade items.
The Esplanade,
St Kilda 3182
Desserts
For lovers of cake – it doesn't get better than this, Ackland street is famous for the most scrumptious desserts around from the classic cheesecakes to the bets vanilla slice.
Highlights include….
Europa Cake Shop, Le Bon Continental Cake Shop, Acland Cake Shop and many many more.
Ackland street,
St Kilda 3182
Photos source: Instagram