If you're currently living in Melbourne and looking to downsize, now might be the most ideal time for you.
Usually, downsizing is associated with selling and moving into a smaller home once all the kids have left the nest.
However, in this case, it can also mean that you're moving to a more affordable area or just looking for a cheaper property.
In the past few months, the Melbourne property market has picked up significantly.
Dwelling values have been on the rise and more people are considering selling.
Many suburbs in and around Melbourne are moving into a sellers' market.
For those looking to downsize, this is the ideal time for you.
However, if you're looking to upsize, the opposite is true.
Why should you downsize in a sellers' market?
When things move into a sellers' market, property prices are higher compared to in a buyers' market.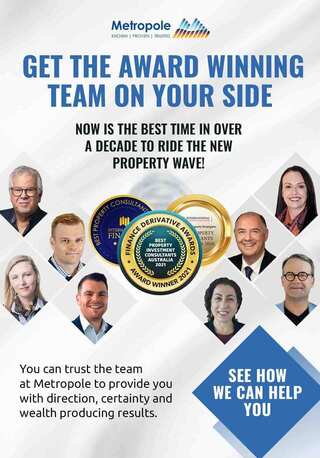 Stay in the know. Subscribe to our property commentary newsletter.
This makes both your current home and the new home you purchase more expensive. However, when your current home is more expensive than your new home, the profit you make on your current home will outweigh the loss you make on your new home.
For example, let's say that five years ago your current home was worth $1,000,000 and the new home that you want to move into was worth $500,000.
Today, they're worth 10% more after the market going up, $1,100,000 and $550,000 respectively.
That means you'll make $100,000 from selling your home in the current market but you'll be missing out on $50,000.
However, you'd still be gaining $50,000 overall.
If you're finding that you're not using up all the space in your home, it's definitely a sign that you might need a downsize.
Maybe your kids have moved out or you've just adopted a more minimalist lifestyle.
If you're having trouble paying off your mortgage, this is another sign that it's time to move into a more affordable home.
How can you downsize stress-free?
If you're considering downsizing but are worried about the long process, there are a few helpful tips that might be able to help with easing the stress.
In terms of the buying process, it's essential that you do research into different areas.
Make sure you know what your priorities are, i.e. access to public transport, proximity to beaches, high-performing schools etc.
When selling, some of the most important things you can do are making sure you've priced your property correctly and doing thorough research when finding a real estate agent.
You can use an online property estimation tool to get an idea of how much your property is worth.
Finally, the moving process can be difficult, especially if you're moving into a smaller space.
Make sure you plan ahead in terms of figuring out what things you should pack for the new home.
It's helpful to start with the larger items.
For example, asking yourself if you need that massive wardrobe or long dining table.
For everything that you won't need, you'll have to figure out if you're going to throw, store, donate or sell.
Guest author: Ellen Orton is the Head of Business Operations at OpenAgent.com.au, an online agent comparison website helping Australians to sell, buy and own property.