Please use the menu below to navigate to any article section: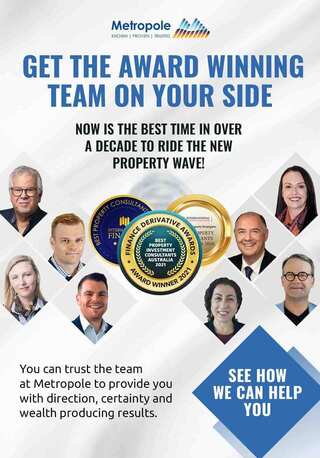 Stay in the know. Subscribe to our property commentary newsletter.
Brisbane is a thriving metropolis known for its sunny weather, beautiful beaches, and relaxed lifestyle.
Despite its laid-back reputation, Brisbane is also home to some of the most luxurious and exclusive suburbs in Australia.
In this article, we'll be taking a look at the top 10 most expensive suburbs in Brisbane and what makes them so desirable.
Whether you're interested in investing in real estate or just curious about the city's high-end neighbourhoods, this article will provide you with an inside look at the most opulent areas in Brisbane.
Now Brisbane's house prices saw the steepest annual climb in 13 years in 2021, as the city's property market came to grips with relentless COVID-induced demand for property.
This once-in-a-generation property boom resulted in almost 400 suburbs joining the million-dollar club.
And even as growth slowed in other parts of Australia, Brisbane's housing market continued to perform strongly in the first half of 2022.
Even though prices fell from their peak over the past 6 months the market has done so with a significant lag from the price drops across the rest of Australia. 
And unlike in Sydney and Melbourne, prices are still far higher across the city than just 12 months ago.
As of January, the median price for houses in Brisbane stood at $773,509, which is a 1.6% decline month-on-month and a 5.5% decline quarter-on-quarter.
But year-on-year, Brisbane's house prices are 6.4% higher today.
It's the same story for units too.
Brisbane's $89,769 median unit price is 0.2% lower than last month, 1.2% lower quarter-on-quarter but still a 5% improvement on prices recorded at the same time last year.
Why is the market so robust, you might ask?
Well, there has been significant internal migration (particularly northwards from Victoria and NSW) into Queensland with Australians looking for more affordable property in lifestyle suburbs.
And the property market is prosperous as a result.
But even though the north-eastern state remains one of the country's most robust, if you're looking to buy, you'll be pleased to hear that you can get more bang for your buck in Brisbane compared to Sydney and Melbourne.
So whether you've been saving up for your next investment property or your new home, this list of Brisbane's most expensive and affluent suburbs might be a helpful guide.
Here are the top 10 most expensive suburbs in Brisbane, with help from Domain and Realestate.com.au data.
1. Teneriffe – $3.62m
Teneriffe maintains its spot as the most expensive suburb in Brisbane into another quarter.
With few houses in this inner city location, the median house price comes in at a whopping $3.62 million – that's a 43.6% increase in the past 12 months.
However, even units in Teneriffe are more expensive than the rest of Brisbane with a median of $727,000, up 7.8% in the past 12 months.
Despite being an industrial town in the past, the proximity to the city and riverside views has made it ideal for affluent, young Australians.
Renters would expect to spend on average $925 per week for a house and $620 per week for a unit in the area.
2. New Farm – $2.94m
New Farm is one of Brisbane's most fashionable suburbs and is renowned for its trendy cafes, designer boutiques, and cultural attractions.
The suburb is located just 2 km from the CBD and is home to some of the city's most luxurious homes, with a median house price of $2.94 million, New Farm properties aren't the most expensive in the country but they do sit right near the top of Brisbane's list.
Median house prices in the area have risen 32.4% in the past 12 months.
Property investors might also be interested to know that the average house rent is $1,061 per week, more than all the other suburbs on this list.
Units in New Farm also don't come cheap with a median unit price currently at $736,000 (up 3.7% over the past year) and $465 per week rent.
3. Chandler – $2.55m
The next suburb on Brisbane's top 10 list is Chandler with a median house price that currently sits at $2.55 million.
That's a 31.4% increase over the past 12 months.
Meanwhile, median rental prices for houses in Chandler sit at around $850 per week.
Despite being in the City of Brisbane, Chandler is an outer city suburb with large blocks and doesn't offer many options for those looking to buy or live in units, with no data currently available.
4. Ascot – $2.22m
Ascot is an Inner North East suburb that's known for its affluence after once being the most expensive suburb in Brisbane.
Ascot offers a selection of historic and old-world-style homes. 
Many families choose to live in the area to make the most of the state school catchment zone.
The median house price is currently $2.22 million and $574,868 for units – that's a 32.8% and 10% increase respectively.
The suburb's rent prices are also high at an average $1,000 per week for houses and $450 per week for units.
5. Hamilton – $2.05m
Over the past quarter, the median house price has gone up to around $2.05 million, up 11.1% in the last 12 months alone.
Houses now fetch an average of $882 per week in rent.
Houses in Hamilton are more affordable than in some other suburbs on the list even though the area is highly sought after by those looking to live by the water.
A unit in Hamilton is much more affordable at a median $535,000, down 5.3%, and $500 per week rent
6. St Lucia – $2.05m
As with many of the suburbs on this list, St Lucia sits on the river, making it highly sought after.
St Lucia is home to the University of Queensland, making it popular with university students, meaning that now the Covid-19 lockdowns have eased and students are returning, the area is coming back to life and the suburb is climbing up the 'expensive suburbs' list once again.
And the university isn't the suburb's only drawcard.
It is also one of the most established suburbs in Brisbane, popular with professionals, retirees, and families.
The median house price is $2.05 million, up 29.3% and fetching $705 per week in rent.
Meanwhile, the median unit price has risen 6.6% to $565,000 with $480 per week in rent. .
7. Pullenvale – $2.00m
Pullenvale is another Brisbane suburb that has climbed the wealthy list over the past quarter.
The suburb doesn't offer any units but does have houses with large acreages.
It's a little further out from the city compared to other suburbs on this list though, about 16km west. It's perfect for families that are looking for a big backyard and access to great schools.
The median price for houses in the area is $2.00 million – up 19.4% over the past year – fetching rent of around $1,250 per week.
8. Bulimba – $1.99m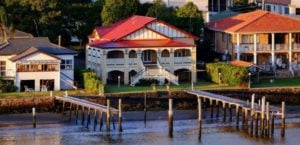 Bulimba is a very popular area for those looking to live by the river. 
Property listings get an average of 609 visits, way more than what's normal for Queensland.
The close proximity to the city and cottage-style properties make it ideal for both young professionals and families.
The median house price has climbed to $1.99 million (up a huge 28.8% in the past 12 months) and the median unit sale price is also up 16.9% to $760,000.
Houses in the area get an average $947 per week while units go for around $580 per week.
9. Hawthorne – $1.82m
Hawthorne has climbed a couple of spots up the list of Brisbane's most expensive suburbs thanks to its $1.82 million average for houses and $634,000 for units.
These new median prices are 5.3% higher for houses but 3.1% lower for units versus this time last year.
The suburb is suitable for professionals, couples, and families with its access to parks and cafes, and proximity to the city. 
Rent prices for Hawthorne property average $895 per week for a house and $460 per week for a unit.
10. Fig Tree Pocket – $1.73m
Fig Tree Pocket is perfect for those wanting endless greenery, access to golf courses, and a rural feel despite being only 8km from the city centre.
You'll find houses on large blocks of land and a median house price of $1.73 million, or an average $770 per week.
Prices for houses in Fig Tree Pocket have risen 10.7% over the past 12 months alone.
Units aren't as common in Fig Tree Pocket since the area is more suitable for families.
These 10 suburbs in Brisbane are some of the most expensive and sought-after places to live in the city.
Each suburb offers a unique lifestyle and a range of amenities.