Please use the menu below to navigate to any article section:
With the summer weather in full swing here in Australia, investing in a holiday home seems like a great way to have rent-free holidays whenever you want.
Ideally, you'll also be able to rent out the holiday home to help offset maintenance costs.
However, finding a property in Australia for under $600k isn't an easy task.
These 5 areas allow you to find a holiday house for a low price whilst also offering the potential for your property investment to appreciate in value over the years.
1. Esperance, WA – $320k
If your budget is small, Esperance might be what you're looking for.
The median price for houses in the suburb is around $320k, a price unheard of in other areas of Australia.
Located on the south coast of Western Australia, Esperance has established infrastructure and undiscovered opportunity.
Esperance is known for its calm beaches; Blue Haven and West Beach.
In the nearby Cape Le Grand National Park, Lucky Bay beach is said to have the whitest sand in the world.
Hence, Esperance could make for a great summer getaway.
2. Bright, VIC – $570k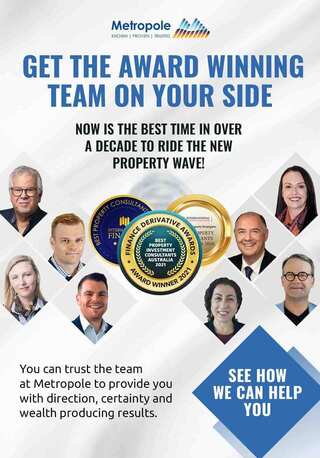 Stay in the know. Subscribe to our property commentary newsletter.
Bright is located in north eastern Victoria, about 320 km away from the state's capital, Melbourne.
It's the perfect holiday destination for anyone looking to explore national parks such as Mount Buffalo National Park and Alpine National Park.
Bright is also home to the popular ski resort, Mount Hotham, and local water park on the Ovens River.
The area is great for the outdoors, coffee, cycling, hiking and winter sports.
The median price for a house in Bright is sitting just under $570k.
3. Crescent Head, NSW – $580k
Crescent Head is located about 45 minutes away from the popular holiday destination, Port Macquarie.
Though property prices are relatively similar, Crescent Head offers a more relaxed atmosphere while still being lively during the summer holiday season.
Median house prices in Crescent Head are approximately $580k.
4. Port Douglas, QLD – $600k
Though house prices run a little higher in Port Douglas, this suburb might be a good option if you're looking for a better return on investment.
The median price for houses in Port Douglas is currently just over $600k, however, this means it won't be too hard to find a decent-sized home for under that price.
Port Douglas is located in the tropical far north of Queensland.
The area has a vast range of beach resorts, national parks and restaurants.
It's known as the base for visitors looking to explore the Great Barrier Reef.
5. Hobart, TAS – $725k
Hobart, the capital of Tasmania, is one of Australia's most successful tourist destinations.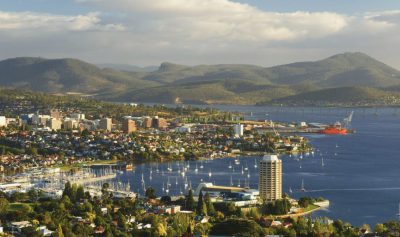 Therefore, it could be suitable for you if you're hoping to rent out your holiday home for the majority of the time that you're not staying there yourself.
Median prices for homes are quite a bit higher than $600k, currently about $725k.
However, if you search a little further away from the centre, you can find homes for under $600k that still give access to popular attractions such as MONA and Mount Wellington.
Scouting out a location for your holiday home can definitely be exciting.
Some reasons not to buy a holiday home
However, it's also important to consider the cons of such a large investment.
The times you'll want to use your holiday home might also be the only times it's easy to find a tenant, making it difficult to offset ongoing costs.
Plus, going to the same location over and over might leave you bored of your location home.
Hence, it's important to make sure that buying a holiday home will meet both your long-term lifestyle and financial goals.
Guest author: James Pointon is a Commercial Manager at OpenAgent.com.au, an online agent comparison website helping Australians to sell, buy and own property.