Please use the menu below to navigate to any article section:
The tables have turned in Australia with real estate moving into a sellers' market across many different regions.
If you've been waiting for the right time to sell, now might be it.
However, the selling process can be a long and difficult one, especially if you're not careful.
Today, we'll go through five common selling mistakes that you should avoid making.
Overcapitalising on home improvement
One of the biggest tips for selling your home for more is by doing renovations or other home improvements.
Though doing a kitchen or bathroom renovation can definitely add value to your home, you need to be careful to avoid overcapitalising.
Many property sellers spend tens of thousands on renovations but don't end up getting this money back when they sell.
See what features are in high demand in your area.
Not presenting your home
Following on from the last tip, some home sellers are on the complete other end of the spectrum.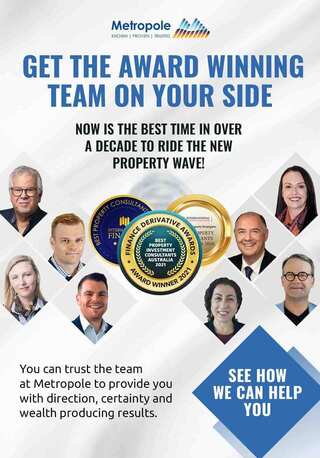 Stay in the know. Subscribe to our property commentary newsletter.
Many home sellers don't understand the impact of presenting their homes well.
Even simple changes like putting on a fresh coat of paint or making sure your home is decluttered and tidy can make a huge difference.
Brad Johnston, from Harcourts Property Centre in Coorparoo, explained that presentation is a crucial factor in making a home appealing.
He said, "Keep the lawns mowed, the house clean, no dog smell, nice flowers, carpets are fresh, gardens trimmed, good fencing, the whole bells and whistles. When you walk onto the property, you want it to look good from start to finish."
Choosing an agent for the wrong reasons
For the majority of people, a real estate agent will make or break the sale of a property.
Two of the biggest mistakes that sellers make is choosing an agent because they charge the lowest commission or because they've appraised the property for the highest price.
Both of these are tactics some agents use to win business.
An agent who charges low commission doesn't always work out to save you money.
If they sell your property for a lot less than a better agent could have, you end up losing money.
If they can't negotiate their own pay, how can they negotiate your home's price?
Similarly, if an agent promises to get you a high sale price without evidence to back up their claims, your property won't compete well and could end up sitting on the market for too long.
Overpricing your home
In response to what he believed was the biggest mistake people make when selling their homes, Brad Johnston said, "Sellers try to price their properties too high."
An experienced and knowledgeable real estate agent should be able to guide you on how to price your property.
Many homeowners view their homes as their castle and have a hard time taking criticism on how much their home is worth.
Make sure you look into your local property market to see how much similar homes have sold for.
Your home is unfortunately only worth as much as someone will pay for it.
Not spending on marketing
Last but definitely not least is not realising the value of marketing your property well.
Your home could tick all the right boxes, but if it's not visible to the right buyers, you can still have a hard time selling it.
Some property sellers opt for agents with the cheapest marketing packages or choose options that will cost them the least amount of money.
However, this could ultimately cost you more in the long run if your listing becomes stale or you sell your property for less.
Guest author: Ellen Orton is the Head of Business Operations at OpenAgent.com.au, an online agent comparison website helping Australians to sell, buy and own property.