Please use the menu below to navigate to any article section:
With the property market in Sydney always changing, it's always a good idea to stay on top of which suburbs are set to grow in the coming years.
Suburbs like Parramatta, dubbed as Sydney's second CBD, or suburbs in the Inner West might be the first that come to mind when considering which areas are developing in Sydney.
These 5 Sydney areas are less obvious locations but definitely have long term growth potential.
1. Edmondson Park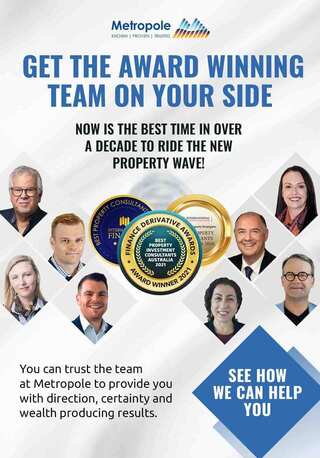 Stay in the know. Subscribe to our property commentary newsletter.
Edmondson Park is one of many new communities that have been developing in Sydney's south west.
Unlike other new communities, Edmondson Park already has an operating railway station, connecting it to Liverpool and the CBD via the South West Rail Link.
Landcom has recently announced more development plans for the area around the train station with Ed.Square, a new urban town centre.
Ed.Square is planned to bring almost 1000 apartments, around 900 terrace homes and has already confirmed the inclusion of Coles and Event Cinemas.
2. Kingsford
As one of Sydney's Eastern Suburbs, Kingsford is primed for growth in the coming years with the current light rail construction to the CBD.
With close proximity to the beach and soon-to-be easier access to the CBD, Kingsford is set to be a popular location for renters, making it a strong investment option.
This area also gives you access to a world-class hospital and major shopping district.
The median price of homes in Kingsford have already grown significantly this past year.
3. Baulkham Hills
Baulkham Hills, located north-west of Sydney, is another suburb near Sydney that is looking to become more accessible and commuter-friendly to the CBD with the upcoming Sydney Metro Northwest rail line.
Currently, the market in Baulkham Hills isn't oversaturated for investors.
The area has often been deemed as poor in comparison to nearby suburbs such as Castle Hill.
However, investor interest is definitely growing with the current developments.
4. Brookvale
Brookvale in northern Sydney is ideal for anyone looking to live by the beach.
Despite traditionally being a blue collar area, Brookvale is being transformed into a vibrant, hipster town with small bars, microbreweries, cafes and restaurants.
With the new Northern Beaches Hospital and B-line bus network into the city, Brookvale is definitely a suburb to watch in the coming months.
Compared to other suburbs in the Northern Beaches like Dee Why and Allambie Heights, Brookvale is significantly more affordable.
5. Badgerys Creek
You might have already heard about the Badgerys Creek airport that's set to open in 2026.
The state government intends to build new train stations and roads in the area to support the development.
There has already been significant growth in the area and more is bound to come for the next few years.
Blocks of land have been particularly popular in surrounding suburbs during last years.
These 5 locations are ones to keep an eye on into the 2021 for property investment.
It's difficult to predict the exact level of growth that's to come as a result of the changes happening in these Sydney areas.
However, these kinds of new developments are unlikely to hurt the property value in these suburbs.