Sydney housing values recorded a second consecutive month of values rises in November, however, housing values remain 1.9% below their pre-COVID levels and are still 4.6% below their earlier mid-2017 peak.
Stay in the know. Subscribe to our property commentary newsletter.
You can also check out the local reports for 
Brisbane
and
Melbourne
.
As the market moves into recovery mode, house values are rising at a faster pace than unit values, up 1.2% over the most recent three month period while unit values are down 1.8% over the same period.
Across the sub-regions, the Central Coast and Northern Beaches are recording the strongest appreciation, with home values up 3.2% and 2.4% respectively over the past three months, while the weakest conditions are in Ryde, where values are 2.5% lower over the past three months and the City and Inner South which has recorded a 1.6% fall in values over the same period.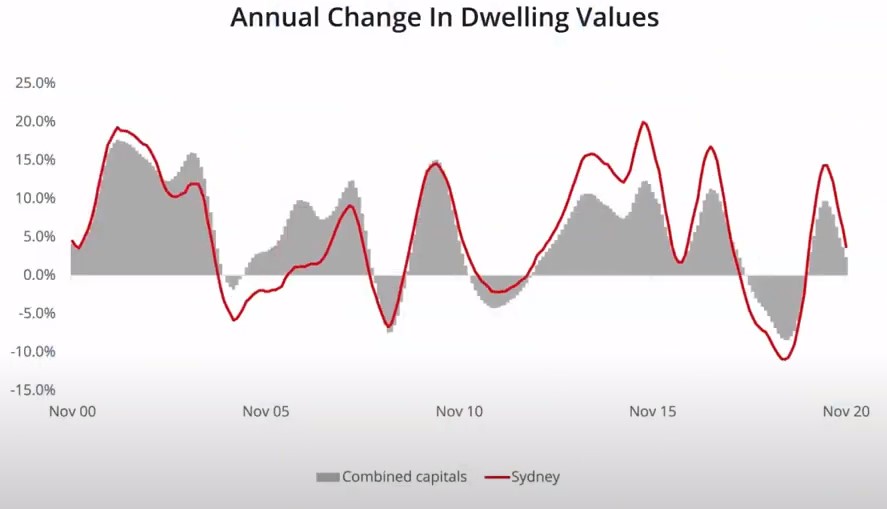 Sydney's Property Top Performers 2020
2020 was a challenging year for all our property markets due to COVID-19, lockdowns and a recession, however the Sydney real estate market was very resilient.
Of course there is not one "Sydney property market" and some segments outperformed others.
Here are some of the best of the best for Sydney's housing markets in 2020: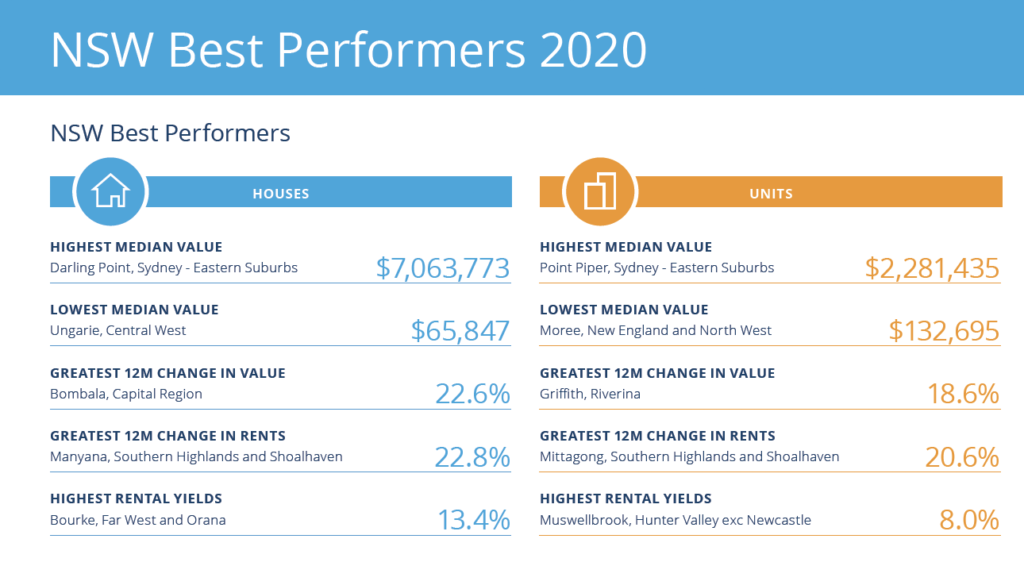 These are the Sydney Suburbs with the top sales in 2020.
The best of the best in Sydney's property markets
As Australia's largest city, Sydney's housing markets are vast and diverse.
These are some of the best performing segments…
And these are Regional NSW top performing locations.