Please use the menu below to navigate to any article section:
Sydney housing values moved through the fourth month of consecutive declines, with the magnitude of falls gathering some pace.
You can also check out the local reports for Brisbane and Melbourne.
Values were down 1% in May, taking the market 1.5% lower, or roughly $17,300 down on the January peak.
As the market moves into the early phases of a downturn, sales activity is also fading, with sales activity over the past three months estimated to be down by a third relative to the same period a year ago.
With a slower rate of absorption, advertised stock levels have normalised and are slightly higher than the five-year average.
With more stock to choose from, homes are taking longer to sell, discounting rates have risen and auction clearance rates are trending at below-average levels.
With conditions gradually favouring buyers over sellers, vendors may need to adjust their pricing expectations in order to meet the market.
Here's what's currently happening in Sydney
The Sydney property market is going gangbusters.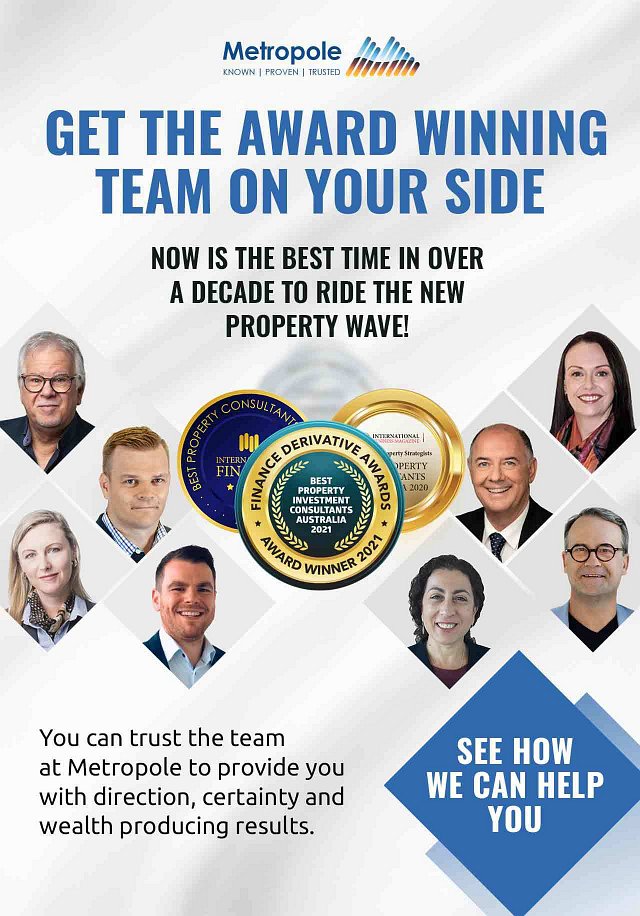 Stay in the know. Subscribe to our property commentary newsletter.
Extremely strong demand for houses in Sydney, particularly in the inner and middle ring suburbs, is likely to lead to
double digit price growth over the next 12 months
. However, the demand for apartments is a little softer.
While well located, family friendly apartments in Sydney's inner suburbs are likely to perform strongly due to increasing demand from owner occupiers and investors, apartments in high-rise towers are likely to continue to languish.
Corelogic report that since housing values found a floor in October last year, Sydney home values have risen 5.7% to reach a new record high in early March 2021.
The recovery trend in Sydney following the -15.3% decline from July 2017 to May 2019 was interrupted by COVID-19, with housing values falling by -3.0% through the worst of the pandemic.
There is broad consensus amongst economic forecasters that Sydney's property markets will continue to surge strongly over the next few years.
Here are some of the most recent forecasts:
ANZ Bank forecast Sydney property values could increase 9% in 2021
Riskwise forecast Sydney property values could increase 8-12% in 2021
CBA forecast Sydney property values could increase 7% in 2021
NAB forecast Sydney property values could increase 7.3 % in 2021
SQM forecast Sydney property values could increase 7-11% in 2021
Westpac forecast Sydney property values could increase 14% in 2022-23
At the same time, real estate in Sydney's larger regional locations, and in particular in lifestyle locations like Byron Bay, the Central Coast, the Hunter Valley, Wollongong, New South Wales' south coast should perform strongly this year with beachside suburbs likely to outperform the wider overall market
Sydney is now a seller's market
The landscape of the housing market in New South Wales has shifted rapidly from a buyer's market to a seller's one.
FOMO (fear of missing out) is now prevalent in those interested in Sydney real estate, but there is still plenty of growth left as Sydney property values have only just reached their previous 2017 peak levels.
The resurgence of buyer interest in the Sydney property market has meant that auction clearance rates have consistently been in the high 80% range suggesting there are more buyers than there are sellers, and this always leads to higher property prices.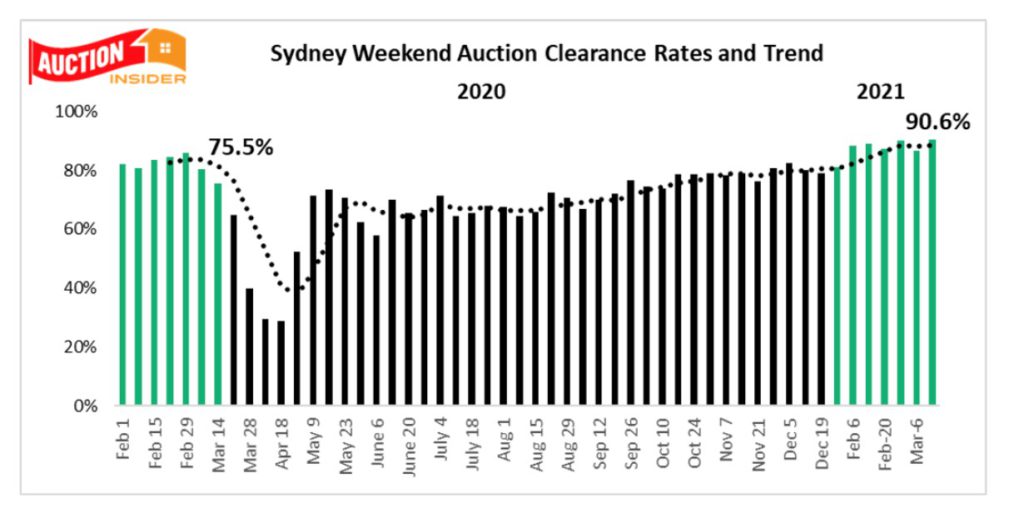 More investors are getting into the Sydney market now recognising that there are no bargains to be found, and that in 12 months' time the properties they purchased today will look like a bargain.
However, there is currently a flight to quality, with A grade homes and investment grade properties selling quickly often within days of coming onto the market.
Sydney's Property Top Performers 2021
2020 was a challenging year for all our property markets due to COVID-19, lockdowns and a recession, however, the Sydney real estate market was very resilient.
Of course, there is not one "Sydney property market" and some segments outperformed others.
Here are some of the best of the best for Sydney's housing markets in 2021: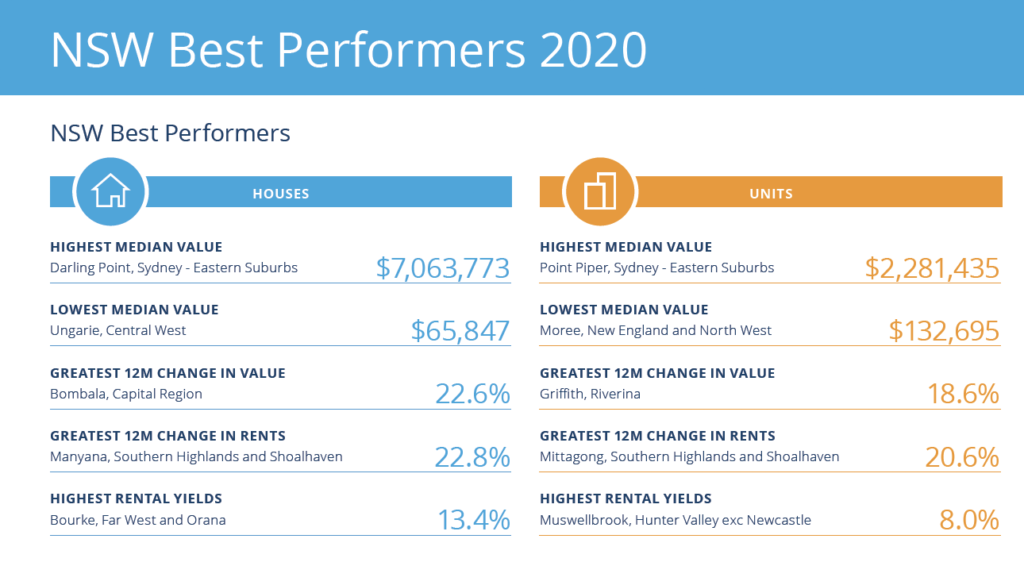 These are the Sydney Suburbs with the top sales in 2021
The best of the best in Sydney's property markets
As Australia's largest city, Sydney's housing markets are vast and diverse.
These are some of the best performing segments…
And these are Regional NSW top-performing locations.