Please use the menu below to navigate to any article section:
There's a lot of fuss at present about how expensive property is.
Truth is it's even more expensive than most buyers think because there are a number of hidden costs associated with buying an investment property that many investors fail to take into consideration.
So let's take a look at eight of the most common costs associated with buying your next investment property.
1. Stamp duty
Stamp duty is one of the largest costs associated with purchasing an investment property.
The cost of stamp duty varies depending on the state and the price of your property, but cane easily add 5% to the cost of your property
That's money you have to find that the banks won't lend you.
2. Legal fees
I believe it's imperative to have a solicitor (not merely a conveyancer) on your side when buying a property.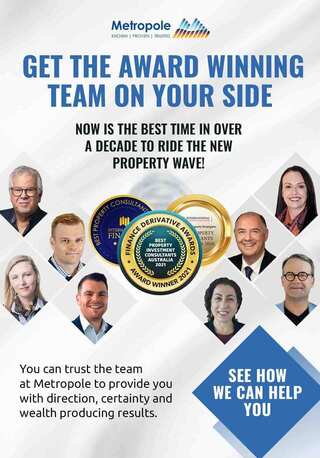 Stay in the know. Subscribe to our property commentary newsletter.
Solicitors can charge anywhere between $1,000 to $2,000, plus searches, for your property purchase.
A solicitor should help with contract signing, ensure the settlement process runs smoothly, ensure everything is conducted legally, and save you from anything that can affect you in the future by doing all the necessary due diligence.
3. Inspections
If you're buying a stand alone property, rather than an apartment, it's important to organise a building and pest inspection.
Older homes often have a number of hidden issues that you may not have noticed on your initial inspection, so don't be too surprised if they turn up on the report.
The costs of a building and pest inspection vary, but they are a good form of insurance – and remember if buying at auction this needs to be done well before auction day because an auction sale is unconditional!
4. Accountant
A good accountant will pay for themselves many times over by understanding your personal situation and help you structure your investments accordingly, as well as ensuring you take advantage of the myriad of legal tax "loopholes" available to investors.
5. Insurance
There are a number of insurance-related costs associated with buying an investment property including:
Lenders Mortgage Insurance (LMI), which is charged to investors who have less than a 20 per cent deposit, but this can be capitalised on your loan.
Landlords insurance – this is a must to protect your asset as well as rental income.
Home and content insurance – the right home and contents policy should cover you for the structure and anything you have inside the property. If you own a building in a strata complex the building insurance will be paid for by the owners' corporation, but you are still responsible for insuring your contents in the apartment – things like curtains, carpets and appliances.
6. Research and/or buyers' agent fee
It's not cheap to subscribe to the databases that allow you to do the necessary research when buying property but the data is vital if you know how to use it effectively.
A buyers' agent will usually charge you a percentage of the purchase price of the property they secure for you. And while some see it as a cost, I see it as an investment – mistakes are expensive and good advice is cheap in comparison.
7. Quantity surveyor
It's a good idea to get a depreciation schedule done on your investment property to find out where you could be claiming deductions.
While this may cost around $800, you should end up saving much, much more than that by claiming deductions and depreciation on your property.
8. Property manager
It is important to engage a professional property manager to look after your asset.
While property management fees vary from agency to agency this is not an area to try and skimp on costs. There is a big difference between professional property managers and your rents being collected by the local estate agency.
So there you have it, at least 8 costs investors often forget when looking to get into an investment property!
There are other costs that I haven't put in this list so don't think of this as the definitive list but it is a good place to start and it's going to cover most of your major expenses.