Please use the menu below to navigate to any article section:
With over 14,800 agents and almost 4000 agencies in Melbourne, knowing which agent to choose can seem impossible.
On top of this, every agent has different commission rates, making it hard to understand how much you should actually be paying.
Whether you're upsizing, downsizing or just selling property in general, it's important to do your research.
You'll find that real estate agent commission rates in Victoria and within Melbourne can vary a fair bit.
You can even find massive ranges within a single suburb.
Knowing the average rates in your specific area can help you to understand how much you should be paying.
Remember that going with the cheapest agent isn't always the best option.
To make sure you're making the most of your money, talking to multiple Melbourne's real estate agents is crucial.
An agent should be able to explain to you why they charge as much as they do.
You can then compare and see what is worthwhile for you. Commission rates and fees are also negotiable more often than not!
City – 1.9-2.5%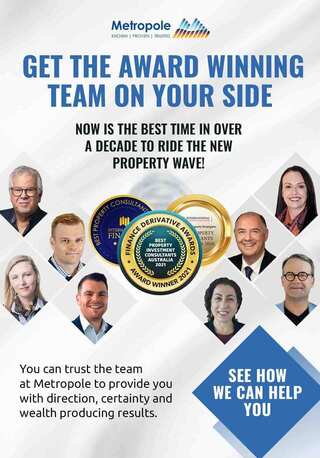 Stay in the know. Subscribe to our property commentary newsletter.
Real estate agent commissions in Victoria overall range between 1.6% to 3.0%.
In central Melbourne, 2.5% will typically be on the higher end of the scale.
The average commission in Melbourne city itself is 2.47%.
In surrounding suburbs, the average is slightly lower such as 1.90% in Prahran, 2.34% in Southbank, and 2.41% in Docklands.
North – 1.83-2.58%
You'll find similar average commission rates north of Melbourne.
In Craigieburn, the average agent commission is slightly higher at 2.58%.
However, it's much lower in other suburbs such as 1.83% in Reservoir and 1.93% in Brunswick.
East – 1.84-2.42%
Commission rates east of Melbourne usually sit around 2.0%. For instance, the average real estate agent commission in Richmond is 1.84%, in Glen Waverley is 1.96% and in South Yarra is 2.17%.
In South East Melbourne, the averages are slightly higher.
Some examples include 2.26% in Berwick, 2.44% in Noble Park and 2.48% in Pakenham.
This is similar in North East Melbourne with average commission rates of 2.32% in Doreen, 2.40% in Whittlesea and 2.42% in Mernda.
West – 1.82-2.62%
There's quite a big variance in terms of average real estate commissions across the suburbs in West Melbourne.
For example, the average commission rate in Williamstown is only 1.82% whereas in Hoppers Crossing, it's 2.51%.
You'll also find suburbs with average commissions in between these values such as 2.23% in St Albans.
In North West Melbourne, a few suburbs hover around 2.25%. For instance, Hillside at 2.26%, Taylors Hill at 2.28% and Deer Park at 2.25%.
You'll also find much higher average commission rates such as 2.58% in Melton West and 2.62% in Melton.
Bayside – 1.55-2.29%
You can find quite low average commission rates in Bayside such as 1.55% in Brighton.
However, other suburbs have more commission rates closer to the Melbourne average such as 2.04% in Cheltenham and 2.29% in Frankston.
Geelong – 2-2.5%
Geelong is the second most populated metropolitan area in Victoria, of course after Melbourne.
You'll find average real estate commission rates typically sit between 2.0% and 2.5%.
For example, 2.22% in Point Cook, 2.38% in Torquay, and 2.45% in Wyndham Vale.
The most important thing to note is commission rates aren't set in stone.
To make sure you're not paying too much or too little, it's important to compare agents in your specific suburbs.
Remember that every fee that comes with a real estate agent is negotiable and you should be feeling as though you're making the most out of your money.