Please use the menu below to navigate to any article section:
Family friendly suburbs are about far more than plentiful parks and schools.
For prospective home owners or tenants who are raising children, many of them are nostalgically looking to their past for inspiration.
For those parents who grew up in a time when technology was an option rather than a necessity, they want to live where they can recreate those memories of running around with other neighbourhood kids, discovering new things in one's own backyard and within the community.
Investors who want to target the family market in Sydney need to look at where family life is being celebrated.
Where natural life is abundant, and where amenities and infrastructures cater to both parents and their kids.
So let's look at a few top Sydney suburbs for families:
Coogee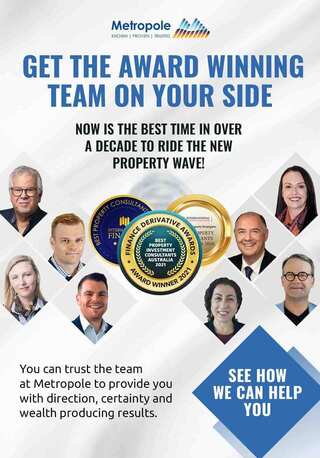 Stay in the know. Subscribe to our property commentary newsletter.
When talking about prime suburbs in Sydney that bask in the great outdoors, Coogee pops up almost as often as the more expensive Bondi.
It is known for its lovely beach and laidback, family-friendly vibe.
The Grant Reserve Playground has a range of play equipment suited to young children, and is located right next to the Wylies and McIvers Baths. T
here's also the nearby Baker Park, which boasts a playground, tennis courts, a cricket pitch and a dog exercise park.
With multiple bus lines running through the suburb, it offers easy access to Bondi Junction and onward to the city, and is also close to the airport.
The property market in Coogee has been growing and has remained positive for quite some time.
Buying a home in Coogee might be out of reach for many buyers and investors – the median is over $1m for units, and approaching $3m for houses – but renting here is far more affordable, at a median of $700 (units) and $1500 (houses).
For renters, this offers the opportunity to live in a good neighbourhood without paying the big bucks, while landlords are assured that tenants will never be in short supply.
Waverley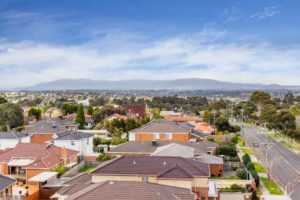 A close cousin of Bondi, Waverley offers just as many outdoor options with the easy access to the beach and parks, and it's also home to a number of schools – a must-have for families with young children looking to settle for the long term.
That it is less known compared to the more high profile suburbs such as Bondi, Bronte and Clovelly also makes it a slightly more affordable choice, as it's low-key with high value.
Waverley boasts four parks – Marlborough Reserve, Varna Park, Macpherson Park, and Simpson Park – all equipped with playgrounds for children.
School options cover multiple age groups, with the multi-campus Waverley College and St. Clare's College, as well as St. Catherine's School and St. Charles' Primary School.
Neutral Bay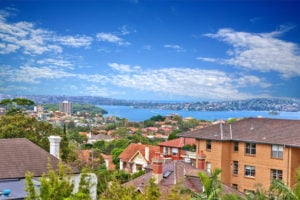 Neutral Bay boasts the quiet seclusion that many families are on the lookout for.
Parents can send their children to Neutral Bay Primary School, with private high schools in the neighbouring suburbs.
On weekends, there's the Kurraba Reserve with all its green space for kids to roam around while the adults sit on the park benches or head on to the boats and yachts at the launching point. Forsyth and Warringa Park is another option for groups looking to kick a ball around or practice their swing.
The main Military Road is lined with many cafes and eateries, with new developments cropping up in the vicinity including arcades and shops.
Again, renting here is far more affordable than buying: buyers will likely be looking at a seven-figure price tag, whereas median rents are far more affordable at $600 for units and $1175 for houses.
West Hoxton
West Hoxton boasts a population composed of almost 80% families and has been branded by CoreLogic as one of the best suburbs for this demographic.
A buyer can get a house on a 500m2 block for a median price of around $830,000 – the type of property that can draw growing households given the amount of space to play in.
West Hoxton has been earmarked by the NSW Government for development into a commercial hub, which is set to include a childcare centre and a secure outdoor playground.
A pedestrian crossing will be established to connect the new facilities to existing parks.
Both government and private planning projects are recognising the importance of family friendliness, with many developments including provisions for children's recreation and spots that bring the entire household together.
While properties on the outskirts are likely more affordable, there are plenty of suburbs in the inner-city suburb as well that offer desirable family lifestyles.