Please use the menu below to navigate to any article section:
Whether you're a property buyer or investor, when you're looking for a new property there are so many things to consider.
Sure location, amenities and transport are important factors which affect a property value.
But, did you know that state school zoning can have a huge impact on local property prices?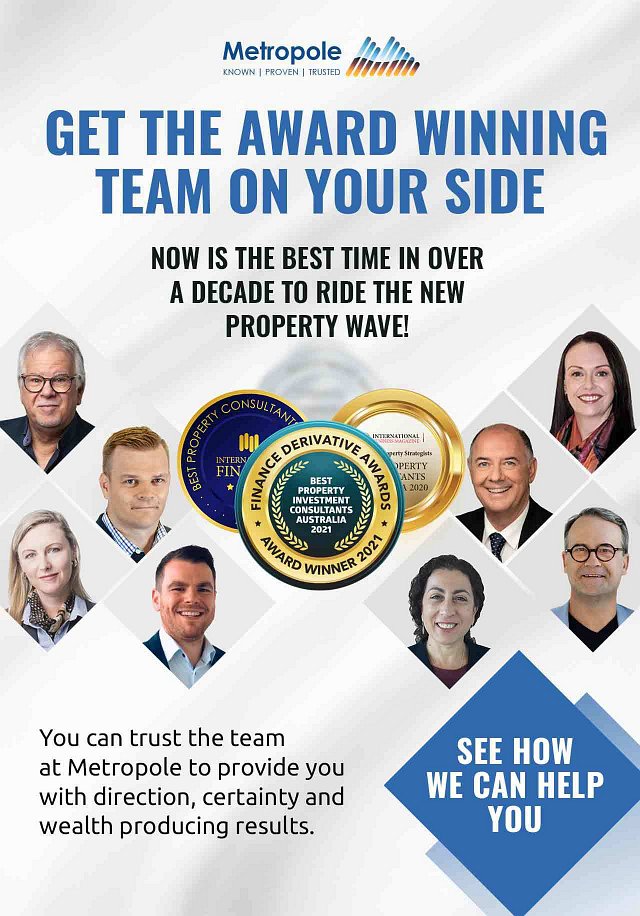 Stay in the know. Subscribe to our property commentary newsletter.
Being located in a popular school catchment area can make a huge difference to a property's value, with some people willing to pay a significant premium to be located within some primary and secondary school zones.
In Melbourne, competition for places in preferred school zones has pushed property prices sky-high.
And with elite private schools around the country costing parents up to (or in excess of) $30,000 per year, per child, it's understandable that top-performing public schools are in high demand.
While property prices have been flat in Melbourne this year, according to Domain Group's latest 2020 School Zones Report, as many as 75% of primary school zones and 85% of secondary school zones recorded positive annual house price growth in Melbourne.
In fact, house prices rose over 20% in 16 of Melbourne's public school zones, while more than 90 catchments saw house prices jump by double digits in the 12 months to October, the report revealed.
The highest growth rates for primary and secondary school catchment areas ranged from 17% to 28%, significantly surpassing Melbourne's median annual house price growth of 0.7%.
On the other hand, according to Domain Group data, Melbourne's median house price rose 0.7 per cent over the year to October.
Which catchment areas come out on top for Melbourne?
For high schools
The most significant hike in house prices was in Melbourne's Staughton College school zone in Melton South, one of the most affordable parts of Melbourne's west.
Median prices for houses in the catchment area have shot up 28% to $480,000 in the past 12 months.
Rosebud Secondary College on the Mornington Peninsula came a very close second place.
Houses in the college's school zone saw prices soar 27.4% to a median of $796,000 over the year.
Meanwhile, houses in the catchment area for Albert Park College took third place on the list.
Thanks to the school's sought-after education offering, properties in the local vicinity have enjoyed a huge 25.6% price hike to a $1.695 million median over the same period.
The full list for TOP 10 high schools catchment areas
| | | | |
| --- | --- | --- | --- |
| RANKING | SCHOOL NAME | MEDIAN HOUSE PRICE | YOY CHANGE |
| 1 | Staughton College | $480,000 | +28% |
| 2 | Rosebud Secondary College | $796,000 | +27.4% |
| 3 | Albert Park College | $1,695,000 | +25.6% |
| 4 | Prahran High School | $1,450,000 | +25% |
| 5 | Brentwood Secondary College | $1,200,000 | +22.4% |
| 6 | Mill Park Secondary College | $635,000 | +21% |
| 7 | Dromana Secondary College | $1,025,000 | +20.6% |
| 8 | Mordialloc College | $961,000 | +18.6% |
| 9 | Richmond High School | $1,500,000 | +17.9% |
| 10 | Springside West Secondary College | $593,000 | +17.4% |
Source: Domain Group
For primary schools
For Melbourne's primary schools, the data reveals that houses located in the catchment area for Elwood Primary School saw the biggest price jump, of a huge 27.2% over the 12 months to October.
The new median price for the suburb is $1.73 million.
In second place, with a lower median house price of $1.04 million, is the catchment area surrounding Eltham East Primary School.
The school zone saw house prices jump 25.5% over the period.
With a house price hike of 25.1% to $1.72 million, the catchment area for Toorak Primary School came a very close third in this year's top 10 list.
And the school isn't the only reason buyers are flocking to the Toorak area and driving up prices.
The suburb is also one of Australia's most expensive and most sought after postcodes where some of our highest earners live.
The full list for top 10 primary school catchment areas
| | | | |
| --- | --- | --- | --- |
| RANKING | SCHOOL NAME | MEDIAN HOUSE PRICE | YOY CHANGE |
| 1 | Elwood Primary School | $1,730,000 | +27.2% |
| 2 | Eltham East Primary School | $1,040,000 | +25.5% |
| 3 | Toorak Primary School | $1,720,000 | +25.1% |
| 4 | Craigieburn Primary School | $580,000 | +24.7% |
| 5 | Mount Martha Primary School | $1,125,000 | +23.9% |
| 6 | Heidelberg Primary School | $1,327,500 | +22.9% |
| 7 | Williamstown North Primary School | $1,300,000 | +22.1% |
| 8 | Hampton Primary School | $2,230,000 | +21.8% |
| 9 | Wyndham Vale Primary School | $535,000 | +20.6% |
| 10 | Kurunjang Primary School | $442,500 | +20% |
Source: Domain Group