Melbourne's property market continues to perform strongly – it was the strongest performing capital city market for over the 3 winter months.
House prices now at record levels and up 19.5% over this latest growth cycle.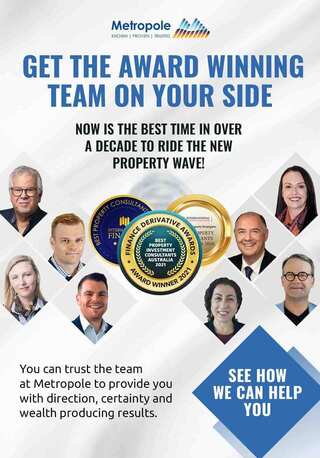 Stay in the know. Subscribe to our property commentary newsletter.
The latest research by
Onthehouse.com.au
has revealed that Victoria is the second wealthiest state when it comes to residential property, with 12.4% of dwellings in the metropolitan area valued at over $1 million.
This strong capital growth has created a new generation of property millionaires out of ordinary Australians.
So let's look at where Melbourne's million dollar streets and suburbs are located.
Million Dollar Suburbs:
While the most expensive street can be found in Brighton, the suburb itself ranked ninth on the top list of suburbs with 95.14% of houses in the millionaire's club.
On the other hand Melbourne's most property-rich suburb is Balwyn, with 98.76% of properties worth $1 million or more.
Calculated on a percentage basis (houses valued over $1 million), the table below demonstrates the wealthiest Melbourne suburbs in ranking order.
John Edwards, Consulting Analyst for Onthehouse.com.au, said:
"Despite the media attention which positions Toorak as Victoria's most glamorous suburb, it was interesting to see it placed third in a property value perspective, following on from the more discreet neighbourhoods of Balwyn and Canterbury."
"Based on our findings, we expect to see new suburbs emerge as millionaire property hotspots over the coming year.
It was interesting to note that Glen Waverley topped the chart as the suburb with the largest increase in million dollar properties over the last 12 months, closely followed by Mount Waverley, Balwyn North, Northcote and Bentleigh."
Melbourne's Million Dollar Streets
Onthehouse.com.au has also listed the most property-rich streets in Victoria, with Cole Street in Brighton being the number one destination for million-dollar houses.
Calculated on a percentage basis (houses valued over $1 million), the table below shows where the wealthiest streets in metropolitan VIC can be found.
John Edwards, Consulting Analyst for Onthehouse.com.au, commented:
"With Australian property values constantly on the rise, many more properties are breaking through into the exclusive 'millionaire's club'.

What's interesting to note is that many Australian's may be unaware of their new 'property millionaire' status. The data shows that you don't have to live in an area such as Toorak to boast a million-dollar home."