More people from different areas around Brisbane and from interstate are starting to move into the city centre.
As the metropolitan continues to grow, areas surrounding the CBD are starting to become more popular.
Whether you're a buyer who needs a quick commute or you're an investor looking to target young professionals, southern Brisbane is worth looking into.
These suburbs are significantly more affordable than those closer to the city, making them a potential option for first-home buyers or first-time investors looking for a lower barrier to entry.
Fastest commute times
Those looking for the fastest commutes from southern Brisbane should look into Macgregor, Tarragindi and Holland Park.
You can get to the CBD via public transport during peak hours in 25 minutes from Macgregor, in 27 minutes from Tarragindi, and in 30 minutes from Holland Park.
The commute by car from these suburbs is even faster, ranging from about 10 to 35 minutes depending on the amount of traffic.
Holland Park West is also a quick drive into the CBD, taking about 10 to 24 minutes during peak hour traffic.
Highest and lowest median prices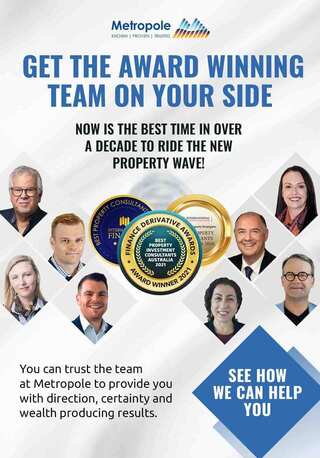 Stay in the know. Subscribe to our property commentary newsletter.
The median house prices for all these suburbs are below $800,000 with Tarragindi having the highest of $791,250.
In Macgregor, the median house price is $730,500 and in Holland Park, is $722,500.
You can find even more affordable houses in Upper Mount Gravatt where the median house price sits at only $600,000, in Salisbury at $605,000, and in Mount Gravatt at $642,500.
If you're interested in living in or investing in a unit instead, you'll find low prices in Upper Mount Gravatt ($367,500), Salisbury ($398,500), Holland Park West ($400,000) and Macgregor ($400,000).
Southern Brisbane market
Sarah Schultz, real estate agent from Schulz Realty in Beenleigh, explained that after inner-city suburbs started becoming more expensive, people who needed access to the CBD started moving to areas like Holland Park.
It's close to the city, has had good growth over the last 10 years and has become a thriving, sought out suburb.

After everything in the city started becoming more unaffordable, places like Holland Park started going up in price.
These suburbs south of Brisbane have a range of different types of property, everything from entry-level homes to larger, million-dollar mansions.
There's easy access to the CBD, as well as the SE freeway, busway, high-performing schools, shopping, parks and other facilities.
The area has become popular with young families who are looking for peace and quiet, but close proximity to the hustle and bustle of the city.
Holland Park and Tarragindi have both been listed as middle-ring suburbs that should be on your radar.
Middle-ring suburbs are perfect for those with a budget of $650,000+ and sit around 6 to 7km from the Brisbane CBD.
Brisbane's property market overall is looking good for investors.
Make sure you look into areas with a history of capital growth and evidence of gentrification.
If you're buying from interstate or away from the suburb, it's important to make sure you don't buy blind.
Be careful to not trust the photos and have someone you trust review any properties before buying.
Guest author: Ellen Orton is the Head of Business Operations at OpenAgent.com.au