Please use the menu below to navigate to any article section:
There is always a lot of attention on Sydney and Melbourne's affluent areas and property markets, but what about the wealthy Australians in Brisbane?
Where do they live?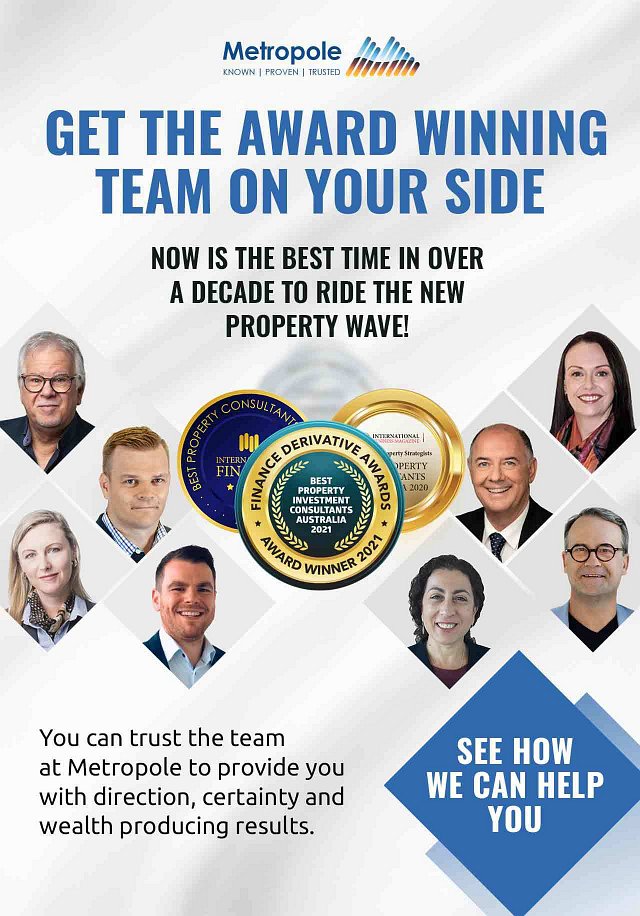 Stay in the know. Subscribe to our property commentary newsletter.
After values fell almost 1%, the past two months have seen
Brisbane housing values rising
.
The recent increase has pushed dwelling values to a new record high for the area.
Although median prices in Brisbane, at $510,313, are far less than those in Sydney or Melbourne, the 'affordability factor' of lower property prices is driving more investment into the area and more interest from highest-earners who are able to get more bang for their buck.
Unfortunately, Queensland postcodes didn't feature on the ATO's recent top 10 suburb rich list, but there is an abundance of wealthy residents and high priced properties, so with the help of realestate.com.au, Domain Group and census data, I've put together my own list of exclusive areas where Brisbane's richest call home.
1. 4005 (Teneriffe, Inner Brisbane)
Population: 5,341
Median income: $127,972
Median house price: $1.962 million
According to Corelogic data, the Inner Brisbane suburb of Teneriffe has the highest median house price of any area across the Queensland capital.
Despite being an industrial town in the past, the proximity to the city and riverside views has made it ideal for affluent, young Australians with average ages of just 20-39 and median annual incomes of $127,972.
With few houses in this inner city location, the median house price comes in at a whopping $1,962 million.
However, even units in Teneriffe are more expensive than the rest of Brisbane with a median of $570,000.
2. 4155 (Chandler)
Population: 1,453
Median income: $128,752
Median house price: $1.6 million
The exclusive suburb of Chandler is a high-demand market with an impressive median property price of $1.6 million to match its median resident income of $128,752 per year.
The peaceful and secluded semi-rural suburb consists largely of bushland and residential properties on acreage and is close to Brisbane's major commercial precincts of Carindale and Capalaba and the CBD is just 20 minutes away.
3. 4171 (Bulimba)
Population: 6,851
Median income: $126,516
Median house price: $1.31 million
Builmba's leafy streets and large blocks attract the Queenslanders able to spend big on impressive houses and an elegant lifestyle.
Sitting just 4km from the city and with all the amenities you could ever need, Bulimba is popular with young and established professionals.
Bulimba houses are seeing an impressive amount of interest with an average of 432 visits per property listing, way about the state average of 374.
With its close proximity to the city and gorgeous waterfront cottages, Bulimba has a median house value of $1,31 million and residents earn an average $126,516 per year.
4. 4007 (Hamilton)
Population: 6,984
Median income: $98,488
Median house price: $1.48 million
Despite a slightly lower median resident income of $98,488, Hamilton houses alone have grown 9% over the last five years to a median of $1.48 million.
The affluent and upscale postcode is popular for riverside high-end dining and a hip weekend food market with live gigs attracting a young average resident age of 20-39.
5. 4005 (New Farm)
Population: 12,534
Median income: $93,704
Median house price: $1.6 million
Once the humble home of immigrants and workers, New Farm is now popular and low maintenance living for people who like food, fun and farmer's markets right on their doorstep.
Thanks to the increasing desirability of the area, New Farm has enjoyed an enormous 442% price growth in its property in the last 20 years as some of Brisbane's high-income earners flock to take advantage of the exclusive lifestyle.
Like Bulimba, property demand in New Farm is strong, with realestate.com.au recording 674 visits per property for listings in the area, nearly double the Queensland average of 374.
Now is the time to take action and set yourself for the opportunities that will present themselves in the Brisbane property market as it moves on
If you're looking to buy your next home or an investment property in Brisbane, you can trust the team at Metropole to provide you with direction, guidance and results.
In "interesting" times like we are currently experiencing you need an advisor who takes a holistic approach to your wealth creation and that's what you exactly what you get from the multi award-winning team at Metropole.
If you're looking at buying your next home or investment property here's 4 ways we can help you:
Strategic property advice. – Allow us to build a Strategic Property Plan for you and your family. Planning is bringing the future into the present so you can do something about it now! This will give you direction, results and more certainty. Click here to learn more
Buyer's agency – As Australia's most trusted buyers' agents we've been involved in over $3.5 Billion worth of transactions creating wealth for our clients and we can do the same for you. Our on the ground teams in Melbourne, Sydney and Brisbane bring you years of experience and perspective – that's something money just can't buy. We'll help you find your next home or an investment grade property. Click here to learn how we can help you.
Wealth Advisory – We can provide you with strategic tailored financial planning and wealth advice. Click here to learn more about we can help you.
Property Management – Our stress-free property management services help you maximise your property returns. Click here to find out why our clients enjoy a vacancy rate considerably below the market average, our tenants stay an average of 3 years and our properties lease 10 days faster than the market average.