Please use the menu below to navigate to any article section:
Australia has become increasingly well-known for its specialty coffee culture, and nowhere is the love for coffee stronger than in Melbourne.
Our southern city has become home to some of the best-tasting brews, creating a coffee culture both serious and unique, and home to some of the country's most accomplished roasters and baristas.
So whether you are obsessed with your cold brew, love trying a great piccolo, or can't look past a cappuccino, here is a list of the 10 best Melbourne suburbs coffee lovers need to visit.
1. Melbourne CBD
Melbourne's CBD took a beating during the pandemic as work-from-home orders saw the city all-but deserted.
But now as restrictions have eased, travel has resumed and workers have returned to the office, Melbourne's centre, its nightlife, and its coffee scene has re-emerged stronger than ever.
From a tiny nook of a coffee shop to Melbourne's 'magic' brew, it's easy to see why the city is home to some of Australia's best coffee.
Coffee shops to try: Patricia on Little Bourke Street, The League of Honest Coffee on Exploration Lane, Brother Baba Budan on Bourke Street, Dukes Coffee Roasters on Flinders Lane, and Market Lane Coffee on Collins Street.
2. Balaclava
Balaclava is an inner suburb of Melbourne, 7 km south from the CBD, and set a few streets back from the affluent beaches of St Kilda.
The suburb, with its large Jewish population, is famed for its stretch of kosher restaurants and bakeries along Carlisle Street.
Interestingly, one of the true innovators in Melbourne's specialty coffee scene is Monk Bodhi Dharma located off Carlisle Street Balaclava. 
The coffee shop focuses on ethically sourcing coffee and a sustainably friendly menu, Monk works closely with its farmers and suppliers.
Coffee shops to try: Monk Bodhi Dharma and Batch Espresso both on Carlisle Street
3. South Melbourne
South Melbourne, just 3km south of the city's CBD, is no stranger to a great coffee and coffee culture, with an abundance of local cafes making some of the best coffee around.
Cafe design and Melbourne architecture don't get much better than the beautiful Victorian townhouse that's home to one of the top brews in South Melbourne at The Kettle Black.
Coffee shops to try: The Kettle Black on Albert Road, Clement on Cecil Street, and St Ali on Yarra Place
4. Collingwood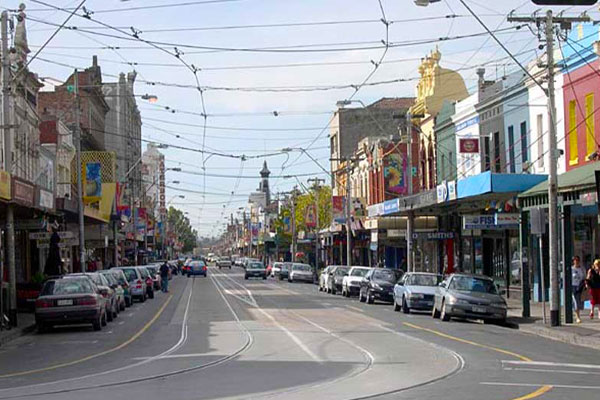 Collingwood is one of Melbourne's hippest neighbourhoods with workers' cottages and converted warehouses, which today house offices, galleries, shops, and quirky cafes. 
And in true hipster fashion, one of the best brews in Collingwood is housed in a converted warehouse space at Proud Mary.
The husband and wife-run coffee shop has won several awards for its coffee and with its cold brew, espresso, fresh press, iced coffee, magic mocha, and much more on offer, has one of the largest coffee selections across the city.
Coffee shops to try: Proud Mary on Wellington Street, Everyday Coffee on Sackville Street, and South of Johnston on Oxford Street
5. South Yarra
South Yarra is an inner suburb of Melbourne, 4 km south-east of the CBD.
Aside from some of Melbourne's most prestigious addresses and expensive houses, the area is also famed for its trendy and upmarket shopping, nightlife, and cafe culture.
You have to venture off the main drags (i.e. Chapel Street and Toorak Road) in South Yarra to find some of the best coffee in South Yarra.
Coffee shops to try: Two Birds One Stone on Claremont Street and The Final Step on Murphy Street
6. Carlton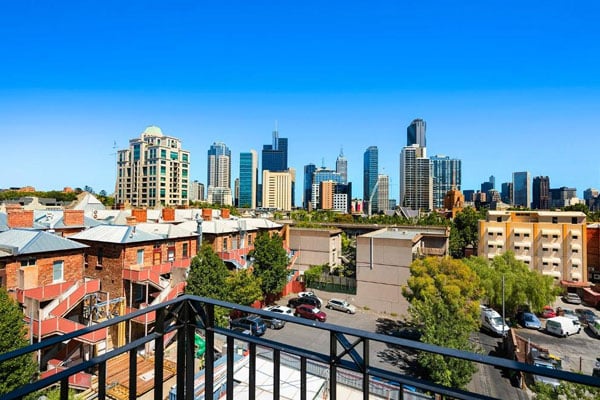 Carlton is arguably where Melbourne's coffee culture all began.
In the '60s and '70s, Lygon Street was filled with communal, European-style cafes run by Italians and other post-war immigrants, who also brought then-novel espresso machines with them.
European cafe culture has since spread to the rest of the city (and the country) and morphed into something uniquely Australian, but Carlton's original spirit remains.
Coffee shops to try: Seven Seeds on Berkley Street and Vincent The Dog on Drummond Street
7. St. Kilda
Another affluent Melbourne suburb, St Kilda is renowned for its expansive view of Port Phillip, safe sandy beach, palm-lined boardwalk, fabulous old buildings, European-style cake shops, and cafes.
The area first bloomed with the influx of cosmopolitan European migrants in the 1950s.
Known as Melbourne's beachside playground, St Kilda has long been a go-to destination for those in search of great food and drink.
Sadly the highly rated Miss Jackson cafe has now closed, but there are still plenty of other cafes to check out.
Coffee shops to try: Galleon Cafe on Carlisle Street and il Piccolo Posto on Acland Street
8. North Melbourne
North Melbourne is just 2 km north-west of the CBD, boasting Victorian-style terrace houses, a cosmopolitan demographic, and several popular cafes and bars along its upmarket Errol Street shopping strip.
Here you'll find the award-winning Twenty & Six Expresso cafe which dishes out some of the best coffee north of the city.
The quirky cafe has an unassuming little shop front, a small courtyard, and indoor seating for those coffee lovers who want to watch the world go by while pouring over a long black.
Coffee shops to try: Twenty & Six Espresso on Queensberry Street, Auction Rooms on Errol Street, and Di Bella Roasting House on Leveson Street
9. Yarraville
Yarraville isn't a spot synonymous with amazing coffee for most coffee lovers, but that would be because you haven't tasted a brew from one of the suburbs' best cafes.
Most of the cafes in Yarraville are located around or nearby the Sun Theatre and the main strip near the train station.
This block has a small village-style vibe making it the perfect place to spend a lazy afternoon drinking coffee, reading the paper, and window-shopping.
Coffee shops to try: Cobb Lane on Taylor Street, Wee Jeanie on Anderson Street, and The Cornershop on Ballarat Street
10. Richmond
There's no shortage of friendly and welcoming cafes in Richmond for coffee lovers to refuel for the day.
The hip inner Melbourne suburb is famous for its discount shopping, variety of food and drink, and trendy bars and cafes, offering something for everyone.
Coffee shops to try: Top Paddock and Pillar of Salt both on Church Street