Please use the menu below to navigate to any article section:
Townhouses have been around for a long time, with demand picking up more recently and this will only get stronger.
Where is all this demand coming from?
I can break it into two separate demographics: young families and retirees, but only in the right location – let me explain.
Demand from young families
The demand I am seeing from young families are coming in quality, blue chip suburbs where the median house price will often be well above their affordability and comfort level.
If the median house price is anywhere from $1m to $1.5m around Australia, they can get into a townhouse for around half of that cost here in Brisbane, while still enjoying the benefits of living on a premium suburb.
There are also many benefits for young families:
Easier access to Employment hubs with public transport and infrastructure
Ability to get into better school catchments at a lower entry price
Easy access to lifestyle and entertainment precincts
Low maintenance living
Reduced travel time as our roads get busier
Quite often they will be buying a 3 bedroom, 2 bathroom, 1 car townhouse that will fulfil all their needs with a small family.
Demand from retirees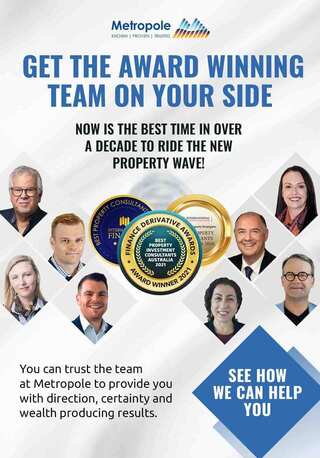 Stay in the know. Subscribe to our property commentary newsletter.
At the other end of the scale we have retirees and baby boomers.
In many cases they are heading towards or have retired already and the kids have left the nest and living elsewhere by now.
They find themselves with a big 4 or 5 bedroom family home that is too big for their needs and maintenance starts getting too much.
We also usually find this demographic already exists in the same blue chips suburbs.
They are now looking to downgrade but they still want to stay in the same location, the suburb they may have lives in for the past 20-30 years.
They want to stay close to family and friends but also their doctors and hospitals as they get older.
They can easily sell their home for a considerable amount and then downgrade into something like a townhouse with a great deal of change to spare that allows them to continue living comfortably.
A two or three bedroom townhouse is often ideal as they have their own quarters and perhaps a study or home office and there is room for a friend or family member to stay if need be.
The other reason I see huge opportunity for this type of asset moving forward is that supply is fairly limited.
They are not like these massive apartment blocks where 200 – 300 apartments can be constructed in the same location within a short time frame.
Generally speaking, in the inner cities they will only be built on land zoned for development of 3 or 4, some cases slightly more and as we know, land is already at a premium in these locations.
Choosing the right townhouse
Now we have established that there is increasing demand for townhouses and supply will remain fairly limited, what should we be looking for?
Macro
Like everything we do, we use a top down approach and we start with the macro factors – the location.
This is clearly the most important and should make up 80% of the decision-making process.
I would be looking in areas with;
Access to large employment hubs – CBD, Airport, Hospitals
Wages and wage growth are well above average
Access to public transport
Lifestyle and convenience
Walkability is also a key factor not to be overlooked.
The smaller the accommodation gets; house > townhouse > unit – the more there needs to be access to externally to create demand.
People don't really want to spend every day in their home, they like to get out and about, so green space, coffee shops and restaurants become important to these demographics.
I would also be looking for something in a small boutique complex as opposed to a large complex.
As an investment land to asset ratio is extremely important, so look for sites that have been underutilised with 3 or 4 townhouses, rather than the same site having 6 crammed in.
Likewise, a complex of 20+ rarely offers and uniqueness or scarcity.
This will also ensure Body Corporate fees are kept to a bare minimum.
Micro
Now we have the right location and a nice small boutique complex, what do we look for with the remaining 20% – the micro factors.
The first thing is that most of these developments have occurred close to public transport and main roads where land may have been rezoned.
Therefor, you have to get the street right, you want to be close enough to benefit from these things but not so close that it detracts from the property.
So being located right on a main road or train line or within earshot of both (at least 200 – 300m generally speaking) is a no from me.
You should also be able to rule out the wrong type of property just by looking at a floor plan, here is what to look for.
Bedrooms
Avoid townhouses that have the master bedroom on a separate level to the other room or rooms.
Ask any young mums and dads, and you will find that it is important to them to ensure they are on the same level as a young baby or child.
While it may not matter for retires, go against this trend and you are ruling out demand from the other major target market in the rental market and re-sale market.
I would also want to make sure each room is as close to 3m x 3m as possible.
Bathrooms
While two bathrooms are ideal (especially ensuited), 1 bathroom can work in the right location.
One must have, is a toilet or powder room on the ground level.
Home owners don't want to have to continually run up and down a set of stairs to use the bathroom and usually either do their guests.
Twist
Look for something appealing or rare about the townhouse that other properties may not offer;
A second carport or garage
A larger courtyard
Less adjoining walls the better or even free standing
Large living spaces or a small study space
Internal access from the garage
One or a combination of these things will add some uniqueness to the property and make it more appealing from a buyers and renters perspective.
Buying townhouse for investment
There will be an increased amount of demand moving forward for townhouses in well located areas as younger families look to push into superior locations and existing home owners downsize into low maintenance living.
There are opportunities here for investors also to take advantage of this trend, in these locations there are not enough of these types of properties being built so supply will remain tight.
It is firstly important to understand what is happening and then pinpoint the right location where these shifts are occurring.
You should be looking in areas where there is already a scarcity factor and look to buy in small, boutique complexes.
Start with key macro factors in each suburb such as jobs growth, public transport and lifestyle factors and the drill down into the macro factors.
Look for a point of difference, a large courtyard, extra off-street parking and ensure you find the correct layout.
By following these steps, you can start to take advantage of these shifts now and as they continue to develop into the future, it could pay off handsomely.