Please use the menu below to navigate to any article section:
People often spend countless hours diligently scrolling through realestate.com.au and domain.com.au searching for their dream home or investment property.
But when it comes time to make a decision to buy a home, many people spend about the same time inspecting a property as they do buying a pair of shoes or watching half an episode of The Block.
This is particularly so when there is a rising market and high demand for properties.
Why?
It's a condition called "FOMO"
In other words, "Fear of Missing Out" which is made even more serious if you've contracted "Emotional Attachment" disorder by falling in love with a property.
Both conditions put property buyers at risk of missing key signs that would normally signal buyer beware!
As the purchase of a property is likely to be the largest financial investment you will ever make, it's critical to do proper research and preparation because failure to do so can result in you buying the wrong property and worse still cause financial hardship.
While not an exhaustive list, your research and preparation should include the following.
Loan pre-approval
You need to understand your family's finances and needs.
In the current lending environment, it is more important than ever to get a pre-approval of finance to know your borrowing capacity before plunging into the house hunt.
Knowing your limit and sticking to it will ensure you don't lose your head when you find a more expensive home that is more appealing than the one that is within your budget.
Save yourself the disappointment (or having to find money from elsewhere) and stick to your budget!
What's your financial comfort level?
It is also important to consider your comfort level because you may not have the appetite to borrow as much as the bank is willing to lend you.
If there are two or more decision-makers then it's important that you all reach agreement on this and hold each other to it when emotions start to soar.
An independent finance broker or strategist who has access to a range of lenders and finance products can assist with finding a finance package that is suitable to your individual circumstances.
Know the neighbourhood.
When you buy a house, you're also buying a location.
It's important to find out about school catchments, the quality of those schools and others within the area, crime levels, public transport and infrastructure, walkability to lifestyle precincts, flooding or overland flow issues and possibly upcoming zoning issues.
Not all parts of a suburb are created equal.
There are other local market factors that you should understand like demographics, owner occupier percentages and land to asset ratios.
What to pay for the right property
While it is correct to say that you make your money in property when you buy, this doesn't mean you must buy cheaply.
You make your money by buying the right property not a cheap property.
You can always buy cheap properties in secondary locations or on main roads, but it'll always be a secondary property.
Sure, there may be instances when a seller is motivated to sell but if the property is in a primary location then it is likely to have strong competition and achieve full market price or above.
Therefore, when you've found the right property in the right location, it's important that you make a proper offer that will secure the property rather than missing out by trying to get a bargain.
But how do you ensure you don't overpay?
Don't base your offer on the seller's asking price.
It is important that you research such things as comparable properties sold in the area, average vendor discounting for the area and how long the property has been on the market.
And don't rely on free property valuations or auto-valuations (this is the topic of a future blog).
Ideally, by engaging an independent buyer's agent, who is acting in your best interests and not the seller's, they can provide you with a comparative market analysis or CMA as it's called in the industry.
This analysis will reveal recent asking and sales prices of similar homes in the area.
A buyer's agent can also assist with the research and preparation described above to ensure you buy the right property in the right location.
Armed with this information, a wise home buyer can make an offer that is appropriate.
Know the full costs of buying a home
Many homebuyers fail to budget for the full costs associated with buying a home.
There are acquisition costs, like stamp duty, rates, valuation costs, loan application fees and mortgage insurance.
In addition to that, there might be moving costs and then paying for unexpected repairs when you move into your new home.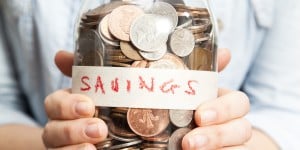 It's uncanny how things seem to break down as soon as you move in so keep some money in reserve for those unexpected costs.
And don't forget the ongoing expenses like rates, insurance and general maintenance.
The above provides some examples of things to consider before you start spending hours on end searching real estate websites or traipsing through countless 'open for inspections' over the weekend.
Whether it is your first home or your next home, finding your dream home will be much easier with the efficient Metropole team on your side, working for you.
Why not give us a call now on 1300 METROPOLE or leave your details here.
With over 40 years' experience in the property market, we are Australia's most trusted buyer's agents. Our award-winning team is here to make finding your dream home easier, so why not book an obligation-free meeting with us today?   Click here