Please use the menu below to navigate to any article section:
Properties in Brisbane's most sought after streets are unlike anything you would find in either Sydney or Melbourne.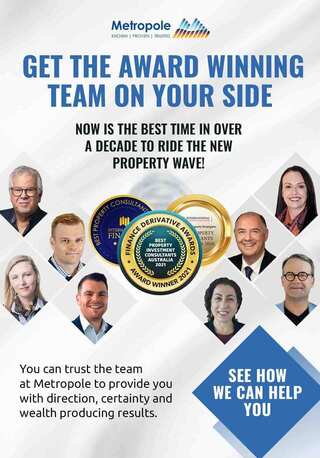 Stay in the know. Subscribe to our property commentary newsletter.
The big lots and large, but affordable, luxury properties give prospective property buyers and investors excellent value for money.
Realestate.com.au data, which is based on search activity on Brisbane property listings over the past three years, reveals the city's 20 most popular streets.
The list comprises a variety of areas, from a high-profile multimillion-dollar street lined with mansions and high-profile residents to a little-known street in an outer Brisbane suburb.
And while there are some of the expected notable winners on the list, others may come as more of a surprise.
The data reveals the winning combination is a specular view combined with close proximity to local amenities.
20 most sought after streets in Brisbane
Ramsay Road, Clear Mountain
Bridgeman Road, Bridgeman Downs
West Mount Cotton Road, Cornubia
Lisk Street ,Pullenvale
Becker Place, Mount Ommaney
Banek Place, Everton Park
Sutherland Avenue, Ascot
Molonga Terrace, Graceville
Jaora Street, Graceville
Eatons Crossing Road, Draper
Debussy Place, Mount Ommaney
Dickson Terrace, Hamilton
Leatherwood Place, Brookfield
Mckie Crescent, Cannon Hill
Ivy Street, Indooroopilly
Park Road Milton
Dobson Road, Clear Mountain
Gleeson Road, Samsonvale
Royston Street, Brookfield
Borva Street, Dutton Park
Source: Realestate.com.au, based on buyer searches since July 2017, within 30km of CBD
Who's on top?
Ramsay Road in Clear Mountain took the title as the most popular street within 30km of the Brisbane CBD, according to the data.
The upmarket spot has large secluded lots, spectacular views and luxury homes for an affordable price, making it a hit with property buyers and investors.
The semi-rural street has only 15 properties, 100% of which are owner-occupied, which sell for anything between $1-$1.5 million, according to Domain Group data.
Two pieces of the streets real estate sold in 2019 – one was an 8-bedroom luxury mansion which sold for $1.475 million while the other was a piece of land only which sold for $495,000.
By comparison, the median house price for the area is an affordable $875,000.
Bridgeman Road, Bridgeman Downs came second to Ramsay Road, Clear Mountain as another street which yielded lots of search result activity.
The street, which holds a pocket of iconic homes for the area, draws lots of attention from prospective buyers when they go up for sale because they're so rarely open and available to the public.
The median house price for the area is $814,000 but on Bridgeman Road the houses sell for more than double that.
The most recent sale on the street was a very large 8-bedroom luxury property which sold for $2.005 million in June this year.
The house was originally purchased for $1.787 in August 2011, giving an annual capital growth of 1.32%.
Rounding out the top three most sought after streets in Brisbane is West Mount Cotton Road in Cornubia.
The quiet road 35km south of Brisbane's CBD has a collection of good-sized properties with spectacular panoramic views back over the city against a leafy backdrop.
Domain Group data shows there are 49 properties on the street, all of which are owner-occupied.
Due to their sought-after location, the houses on the street sell for a premium versus the suburbs median $621,000, but are still very affordable.
There have been two sales this year – a 6-bedroom house for $1 million and a 4-bedroom house for $1.22 million – both of which show buyers how much 'bang for their buck' they can get on their purchase.
So what makes a popular street so popular?
The exclusivity factor
Streets with extravagant views in high-profile areas create a certain type of premium.
Combine this with tight supply and suddenly the street and its properties are very exclusive and we all know that by nature, everyone wants something they can't have.
The noise factor
Popular streets are often well established in the best pockets of a good suburb.
They also have particular geographic features such as quiet streets away from busy roads, railway lines, flight paths and other negative features.
Well-maintained and manicured
Tidy, clean and well-maintained streets with good condition paths and roads make the street far more sought after.
Open and spacious
The most sought after streets are generally light-filled and give a sense of space and openness.
Unique but uniform Popular streets tend to be lined with a set of houses which each complement each other, which are reasonably uniform but each with its own character.