Please use the menu below to navigate to any article section:
The high end of Melbourne's prestige property market has surged since the city exited from its sixth – and hopefully last – Covid-19 lockdown in October last year.
In that time the city has seen several record-breaking multimillion-dollar sales throughout both metro and regional Victoria, realestate.com.au data revealed.
The enormous, sprawling 3,330sqm Toorak trophy property at 47 Lansell Road made the top spot on the list of the city's highest auction sales, and also across the country, selling for $43.1 million in October 2021.
The property comfortably toppled Toorak's highest reported house sale: Kogan.com founder Ruslan Kogan's $38.8m purchase of a 2,600sqm property in 2018, according to CoreLogic records. 
It also achieved one of the biggest prices ever paid for a Melbourne residence, surpassing former Australia Post boss Ahmed Fahour's $40.5m sale of Hawthorn mansion Invergowrie in July.
In a close second place, selling for $40.5 million in May 2021 is 21 Coppin Grove in Hawthorn.
Meanwhile, a 26-year-old cryptocurrency casino king and stake.com co-founder Edward 'Ed' Craven made headlines earlier in March this year for dropping $38.5 million on his 1,995sqm Orrong Road property, also in Toorak.
The price paid for the property eclipsed the $12.2 million the property last sold for just four years ago with the old house on the block.
In fact, the wealthy Victorian suburb of Toorak featured on the 'top 10' list 6 times.
Although this is hardly surprising given Toorak is well-considered as Victoria's most exclusive and affluent suburb with a median house price of around $5 million.
Toorak is located about 5km southeast of the CBD and has a range of luxury properties on offer.
Properties in Hawthorn, Southbank, Red Hill South, and Merricks North also made the top 10.
Top 10 most expensive metro property sales in the 2021-22 financial year
Here is the full list:
$43.1 million – 47 Lansell Rd, Toorak
$40.5 million – 21 Coppin Grove, Hawthorn
$38.5 million – Orrong Rd, Toorak
$35 million – Sub penthouse, Level 80+/60 Southbank Boulevard, Southbank
$31 million – 39 Irving Rd, Toorak
$26 million – 29 Callanans Road, Red Hill South
$22.25 million – 28 Grange Rd, Toorak
$22.22 million – 21 Douglas Street, Toorak
$15.5 million – 311 Myers Road, Merricks North
$15.5 million – 62B Hopetoun Road, Toorak
Source: realestate.com.au & PropTrack
Most expensive property sales in regional Victoria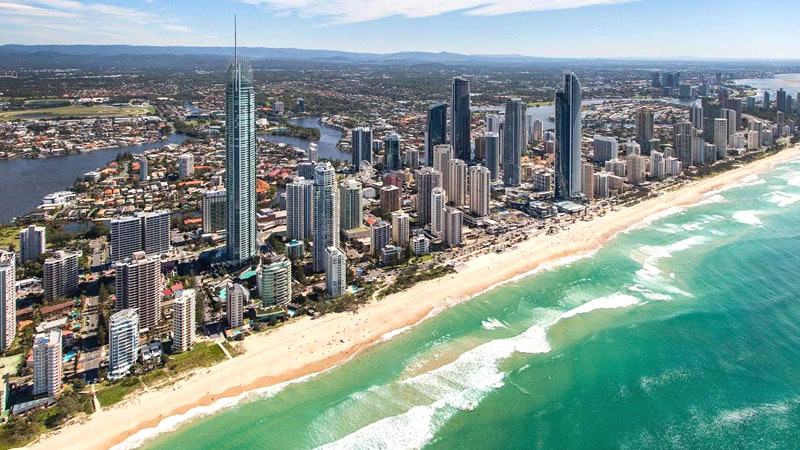 It's not just inner-Melbourne which saw bumper sales in the past financial year, thanks to the tree- and sea-change shift induced by pandemic lockdowns and work-from-home order, regional areas of the state have also enjoyed bumper property price sales.
According to realestate.com.au data, the most expensive home sold outside the city was 310 Great Ocean Road in Fairhaven for $10 million in November last year, fresh out of lockdown.
Next in line was the $8.55 million sale of 20 Point Addis Road in Bells Beach also in November.
In third place was 4719 Midland Highway in Daylesford which sold for $7.1 million in December last year.
The remainder of the top 10 highest regional property sales were spread across suburbs in Bundalong, Barwon Heads, Ocean Grove, Point Lonsdale, Anglesea, and Fairhaven.
Top 10 most expensive regional property sales in the 2021-22 financial year
Here is te full list:
$10 million – 310 Great Ocean Road, Fairhaven
$8.55 million – 20 Point Addis Road, Bells Beach
$7.1 million+ – 4719 Midland Highway, Daylesford
$6.4 million – 7568 Murray Valley Highway, Bundalong
$5.9 million – 14 Bostock Ave, Barwon Heads
$5.85 million – 99 The Terrace, Ocean Grove
$5.75 million – 25-27 Albert Street, Point Lonsdale
$5.375 million – 153 Point Lonsdale Road, Point Lonsdale
$5.3 million – 34 McMillan Street, Anglesea
$5.25 million – 22-24 Banool Road, Fairhaven
Source: realestate.com.au & PropTrack
What is driving record prices in Melbourne's high-end property market?
Melbourne's high-end property market benefited from strong demand over the 2021-22 financial year, and that has continued to date with seven- and eight-figure properties selling both on- and off-market every day.
The top end of the property market has a completely different cycle from the mainstream market.
It is thinly traded – why would you sell your trophy home if you didn't need to?
And while demand has definitely decreased from the heady days of last year, A-grade properties will always be sought after by buyers.
PropTrack economist Cameron Kusher predicts premium property would continue to steam along, despite Melbourne's property price growth slowing.
"Prestige markets were seeing very strong demand and many record prices were achieved," Kusher said.

"These markets will continue to be popular and continue to see very high-priced sales but we do expect some price falls and reduced sales of premium properties as interest rates rise rapidly over the coming year."