What will the Covid related lockdowns do to Melbourne's property markets?
Victoria has worked strenuously to fend off COVID-19 outbreaks with repeated incursions of the 'delta' variant over the last 3 months.
Memories of Melbourne's long ordeal during last year's 'second wave' outbreak have seen the state take a hard-line approach to lock-downs which have become both longer and more frequent – two 2 week episodes in June and July and the state now mid-way through a lock-down that is set to last 4 weeks.
These measures have resulted in significant disruptions to the state's housing markets with inspections forbidden and auction activity essentially grinding to a halt.
The Melbourne market is also coming into these disruptions off a boom, albeit one that was slower to get underway and was less exuberant than Sydney's.
Notably, auction clearance rates were closer to long-run average levels rather than well above as they were in Sydney.
However, Melbourne property prices have put on solid gains, averaging 1.2% -1.4% a month despite all the recent disruptions.
The price detail shows Melbourne's 'lower tier' has seen some softening.
Within Melbourne, the Outer East and South East continue to lead gains, while the inner city and North West are lagging.
Vic consumers: housing-related sentiment
Excess stock remains something of a concern with Melbourne's rental vacancy rate still up around 6%. But this is concentrated in the inner city apartment market
However, on-market listings have tightened – with just 2.1 moths of stock available for houses and 4 months for units.
Lock-down disruptions are likely affecting both measures.
Vic housing composite vs turnover
Melbourne dwelling prices
The Victorian Consumer Housing Sentiment index has backed off its highs but remains relatively upbeat.
That suggests 'underlying' momentum should be reasonably well supported over the medium term.
Vic: dwelling approvals, vacancy rate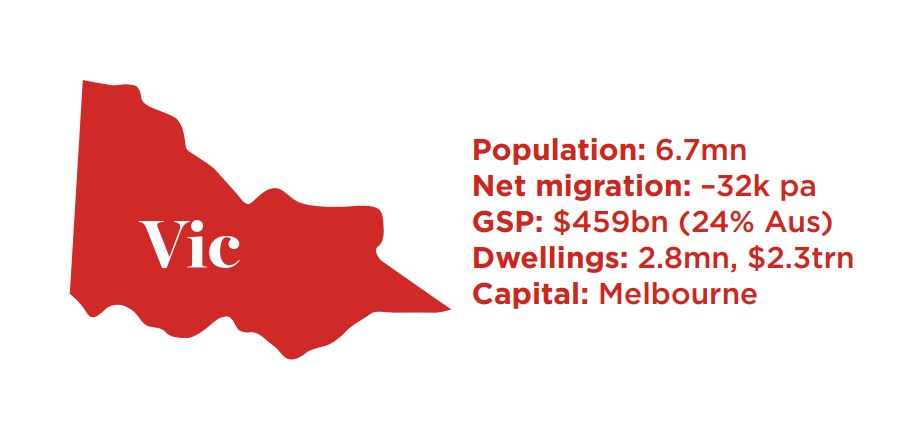 Source of commentary and charts: Westpac Housing Pulse 2021 August 2021