Please use the menu below to navigate to any article section:
From high-profile inner-city suburbs to leafy tree-lined streets in Melbourne's outer north-east, the latest list of top 20 most sought after streets reveal where every homeowner and investor wants a piece of real estate.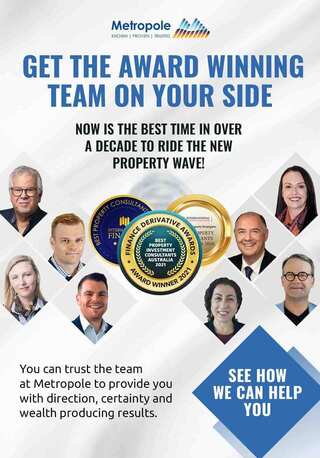 Stay in the know. Subscribe to our property commentary newsletter.
The realestate.com.au data on property search activity on Melbourne listings reveals that streets in Melbourne's exclusive, and
richest, inner-eastern city suburbs
dominate the list as areas which attract the most interest from buyers over the past three years.
Meanwhile, two streets in Eltham – Jayson Avenue and Kent Hughes Road – made the top 10.
Also in demand with house hunters were blue-chip streets such as Belvedere in Kew and Bromham Place in Richmond, which is becoming an ideal area for young professionals.
A surprise inclusion also made the list.
Data shows Trindall Place in Taylors Lakes fetched particular interest for buyers and investors looking for property, giving it the title as the street with the sixth most views per listing.
20 most sought after streets in Melbourne
According to realestate.com.au search activity, these are the 20 most popular streets for property buyers in Melbourne.
Fairview Avenue, Wheelers Hill
Regent Street, Elsternwick
Barnard Road, Toorak
Agnes Avenue, Balwyn North
Jayson Avenue, Eltham
Trindall Place, Taylors Lakes
Belvedere, Kew
Bromham Place, Richmond
Amberley Way, Lower Plenty
Kent Hughes Road, Eltham
Seacombe Grove, Brighton
Yatama Court, Mt Waverley
View Street, Hawthorn
Wingfield Parkway, Williams Landing
Willow Street, Elsternwick
Heritage Boulevard, Doncaster
Brickworks Lane, Northcote
Grange Avenue, Plenty
Brewery Lane, Collingwood
Cloverlea Drive, Kilysth South
*Source: realestate.com.au, from July 2017 to June 2020. Ranked based on average views per listing. To be included, streets had to be within 30km of the CBD, and have a minimum of five listings and two properties sold over the three-year period.
Who's on top?
Fairview Avenue in Wheelers Hill was crowned as the most sought after street in Melbourne, according to the data.
The prestigious street even came out ahead of popular stretches in Toorak and Balwyn North and even trumped Elsternwick's Regent Street.
The small leafy street, dubbed the affluent 'golden mile' is lined with just 16 very large properties, 100% of which are owner occupied according to Domain Group data, and which fetch a premium price tag to match their exclusivity.
The median house price for homes in Wheelers Hill is $1.15 million but due to their sought-after nature, houses on Fairview Avenue are selling for much more.
The most recent property on the street was sold in July 2009 for $4 million.
Domain Group data shows it was purchased for $3.1 million in October 2010 which gives an approximate annual growth of 2.96% per year.
Further south in Melbourne, Regent Street in Elsternwick came out as the second most sought-after street in the city.
The street is famous for its celebrities and even hosted model Elyse Knowles' 2017 season of The Block.
The median property price for the area is $1.92 million but houses on Regent Street regularly sell for much more.
In September this year, a 4 bedroom house on the street sold for $4.015 million while there is another 5-bedroom house currently up for sale with a guide price of $3.4-3.74 million, according to Domain Group data.
It's unsurprising that a street in Toorak made the list given the area is famed for being the priciest and wealthiest area in Victoria.
Barnard Road in Toorak is a small, quiet street which has just 7 huge houses and 100% owner-occupancy – the average owner has lived there for 12 years and 6 months.
But perhaps the most surprising part of Barnard Road is the property price tags.
The most recent sale on the street was a 6-bedroom mansion which sold for a whopping $19.88 million in May 2018.
By comparison, Toorak's median house price is $4.3 million.
It makes sense then that residents in the Toorak area are among the richest in Melbourne, with an average income among Australia's highest at $196,816.
Rounding out the top four is Agnes Avenue in Balwyn North, another green, leafy and exclusive street lined with 18 extravagant properties and impressive capital growth.
A huge 8-bedroom house sold for $7.3 million in May 2019 – the property was originally purchased for $1.5 million in October 2013 which gives an annual growth over 5 years of a huge 32.79%.
So what makes a popular street so popular?
The exclusivity factor
Streets with extravagant views in high-profile areas create a certain type of premium.
Combine this with tight supply and suddenly the street and its properties are very exclusive and we all know that by nature, everyone wants something they can't have.
The noise factor
Popular streets are often well established in the best pockets of a good suburb.
They also have particular geographic features such as quiet streets away from busy roads, railway lines, flight paths and other negative features.
Well-maintained and manicured
Tidy, clean and well-maintained streets with good condition paths and roads make the street far more sought after.
Open and spacious
The most sought after streets are generally light-filled and give a sense of space and openness.
Unique but uniform Popular streets tend to be lined with a set of houses which each complement each other, which are reasonably uniform but each with its own character.