Please use the menu below to navigate to any article section:
Buying a property in one of Sydney's most sought after streets is not only a good lifestyle choice but also an excellent investment.
From water views and small coastal roads in Sydney's eastern suburbs to semi-rural orchard-lined lanes in the city's northwest, the latest list of top 10 most sought after streets reveal where every homeowner and investor wants a piece of real estate.
Unsurprisingly, realestate.com.au data on property search activity reveals that the Sydney streets which attract the most interest from buyers also have some of the country's most expensive homes.
What is surprising is that none of the 6 richest postcodes in Sydney made the list.
Aside from popular high-value streets in the Eastern Suburbs, prestige streets of the northern beaches and north shore also made the list, while more affordable areas in the Hills District also gathered a lot of interest on online property listings over the past three years, the research shows.
10 most sought-after streets in Sydney
According to realestate.com.au search activity, these are the 10 most popular streets for property buyers in Sydney.
Tivoli Avenue, Rose Bay
Jane Place, Dural
Pacific Street, Watsons Bay
Caloola Place, Baulkham Hills
Carrara Road, Vaucluse
Pioneer Place, Castle Hill
Milala Street, Newport
Shellbank Parade, Cremorne
Martin Road, Centennial Park
Carters Road, Dural
Source: realestate.com.au
Who's on top?
Tivoli Avenue in Rose Bay comes out on top of the list as the most sought after street in Sydney.
The world class street is lined with large properties, most of which enjoy a panoramic view of Sydney harbour, the city skyline and Sydney Harbour Bridge.
The median house price for homes in Rose Bay is $3.75 million, but due to their sought-after nature, houses on Tivoli street fetch a significant premium.
The most recent property on Tivoli Avenue sold off-market at $12.5 million in September this year while two other houses on the same street sold for around $22 million in 2019.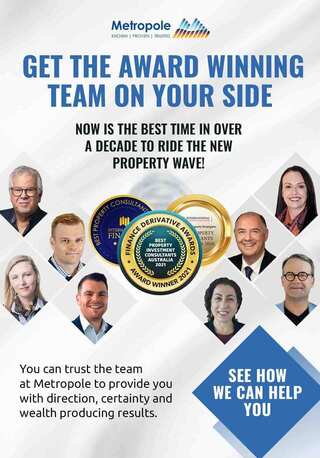 Stay in the know. Subscribe to our property commentary newsletter.
Over in Sydney's northwest in
Dural, Jane Place
makes records as the second-most sought after street.
The exclusive rural road has only eight properties, each of which are huge stately homes with an impressive amount of land.
Dural's median property price is around $1.58 million, unless you live on Jane Place in which case the properties are worth more than double.
The most recent property sale on the street in May 2019 was made for $5.75 million.
Pacific Street in Watsons Bay has 42 properties, of which around 75% are owner-occupied, according to Domain Group data.
This year's largest sale was a $4.4 million 3 bedroom house in May.
The property was originally purchased for $1.375 million in September 2000 which means over the holding time of 19 years, the property fetched an average annual growth of a whopping 6.09%.
Just last year the street also saw a huge $16.8 million property sale.
With such a large annual growth combined with exclusive postcode and Sydney harbour views, or direct water access, it's easy to see why Pacific Street is so popular with real estate buyers.
Other streets where property listings attracted high buyer interest were the historic upper market homes in the tree lined street of Martin Road in Centennial Park and Carrara Road in Vaucluse which has impressive water views.
Caloola Place in Baulkham Hills, Pioneer Place in Castle Hill and Carters Road in Dural, all in Sydney's north-west, also featured on the list of top 10 most sought after streets.
Meanwhile Milala Street in Newport on Sydney's North Shore and Shellbank Parade in Cremorne on the Lower North Shore are also popular thanks to their exclusive and affluent neighbourhoods with beautiful beaches.
So what makes a popular street so popular?
The exclusivity factor
Streets with extravagant views in high-profile areas create a certain type of premium.
Combine this with tight supply and suddenly the street and its properties are very exclusive and we all know that by nature, everyone wants something they can't have.
The noise factor
Popular streets are often well established in the best pockets of a good suburb.
They also have particular geographic features such as quiet streets away from busy roads, railway lines, flight paths and other negative features.
Well-maintained and manicured
Tidy, clean and well-maintained streets with good condition paths and roads make the street far more sought after.
Open and spacious
The most sought after streets are generally light-filled and give a sense of space and openness.
Unique but uniform Popular streets tend to be lined with a set of houses which each complement each other, which are reasonably uniform but each with its own character.